Free e-Books for Kobo to Download: Recommended Sources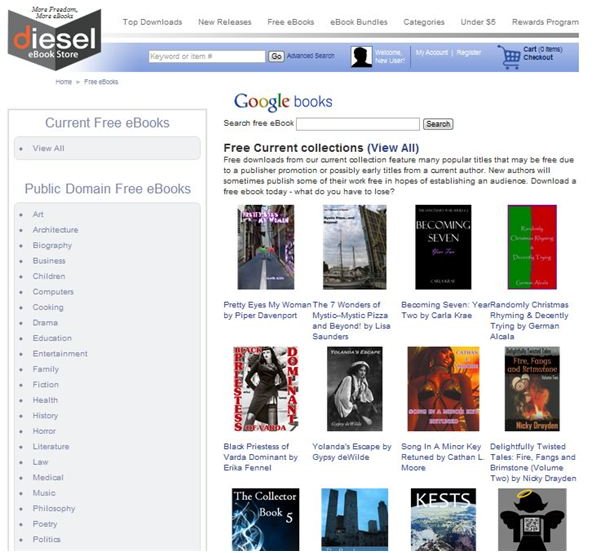 If you just bought a Kobo eReader or if you just downloaded and installed one of its desktop or mobile device applications, you will need to find some e-books to fill her up. You can purchase e-Book from the Kobo store, but of course, it would also be nice to get e-books for free. Lucky for you, there are thousands available.
Diesel eBook Store
The Diesel eBook Store specializes on offering users e-books both for a price and free. It has an extensive collection of books. They sometimes offer some of the premium free of charge as part of a promotion or a deal. Other times, authors offer these free e-books in order to give readers a taste of their writing style. A public domain always offers free e-books for download as well. In this section of the site, you can find classics. Free e-books for Kobo to download are in large numbers here so you will have a field day in building your own free e-book collection.
Kobo Online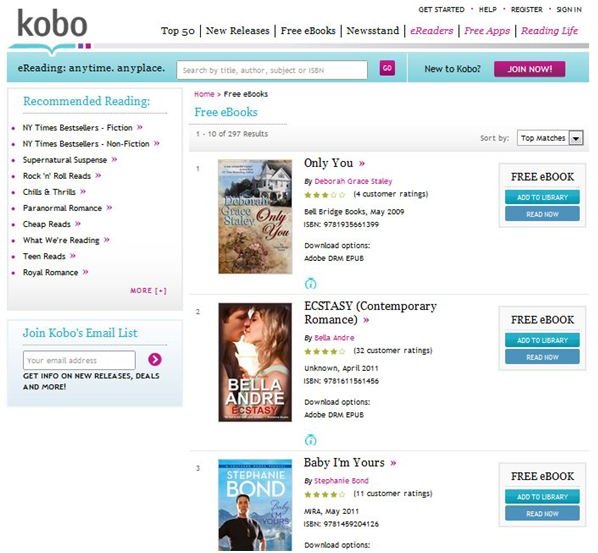 When you buy a Kobo device or install a Kobo application on mobile phone or computer, you will find that it already has built-in or pre-download e-books. However, if you want to add more Kobo e-books, you can go straight to Kobo's online selection of free e-books. Currently, there are over 300 free titles you can choose from. That should be enough to get your collection started.
epubBooks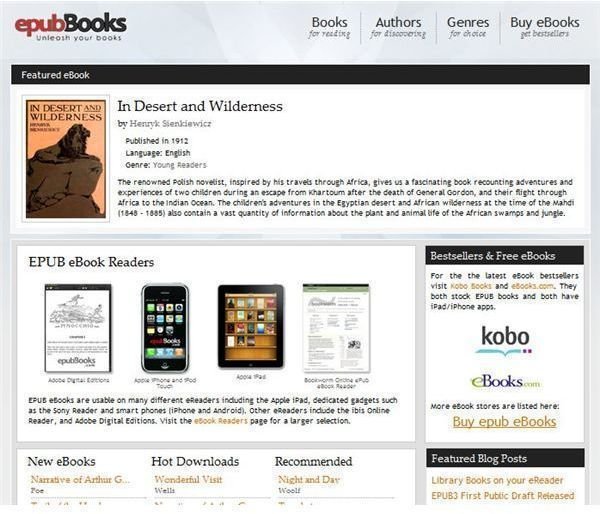 One of the reasons that Kobo is a popular eReader is because of its support of the public domain ePub format. You can search epubBooks by book title, author and genre. The website also offers additional information and news about the ePub format so you will be updated on which devices are coming out that support the format or new ways of how you can obtain even more titles.
The Plough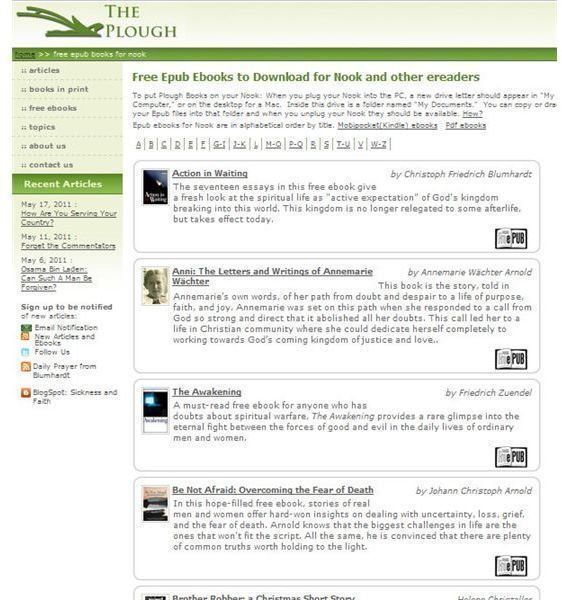 The Plough is a Christian Communities International publishing website. It offers free e-books that are geared towards Christian living. If you want inspirational e-books or anything that can enrich your Christian life, this is a good resource for you to explore. Simply click the book titles you like and then download the epub format to your computer. Attach your device to your computer using the USB cord. Copying the file from your computer to your eReader is done by dragging the epub file to your desired location in your Kobo. These free e-books from Plough can also be downloaded in PDF format.
Google Ebookstore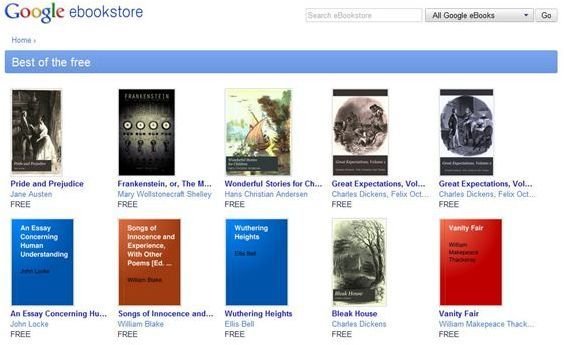 Google has spearheaded the ePub movement with its Google Books, e-bookstore service. It contains not just e-books, but also magazines. You can find all kinds of classic books and magazines here that cover different topics. By using your Google account, you can organize your favorite titles in your own online bookshelf. You can also refer these titles to your friends and view the recent books they read. Books are categorized by subject in default setting but you can use the advance search feature and sort your search results by date or by relevance. If you want an almost endless selection of free e-books, this is a good place to start looking.
Finding free Kobo e-books is quite easy primarily because it supports the free eBook format known as ePub. You can find literally thousands of titles in this format and some of the best resources for it are included in this list. You can also find non-ePub e-books that are free.
References and Image Credits
Diesel eBook Store, https://www.diesel-ebooks.com/gbooks/Free-eBooks/results/1.html
Kobo Books, https://www.kobobooks.com/lists/Free_eBooks/PbXn4tJHlUmhiqYWCXCS7A-1.html
epubBooks, https://www.epubbooks.com/
Plough, https://www.plough.com/ebooks/epub/index.html
Google Books, https://books.google.com/ebooks
Screenshots by Author