Best Kobo Accessories At Prices That Fit Your Pocket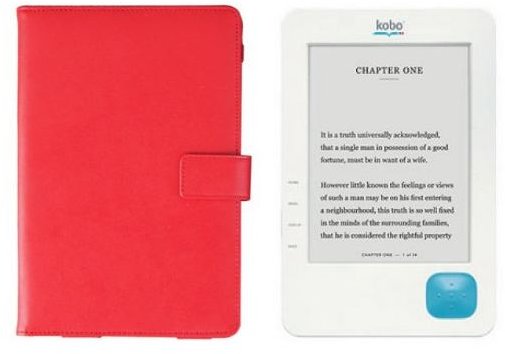 Kobo eReader Leather Case Folio
The first item in my list of Kobo must-haves is the Leather Case Folio. This is a nice looking case folio, made of high quality 100%
real leather for the Kobo eReader. It features a magnetic closure system and slots for papers and cards, making it an ideal case for Kobo eReader users. When the Kobo eReader is inside the case it stays safe from dust and bumps, and users can still press the power button over the strap without having to move the device out of the way first. The case is available in pink, black and red at Amazon.com for $25. (See a link to this product and all other products described at the end of this article.)
Gizmo Dorks Scratch Defender Screen Protector
This is a very easy-to-apply screen pr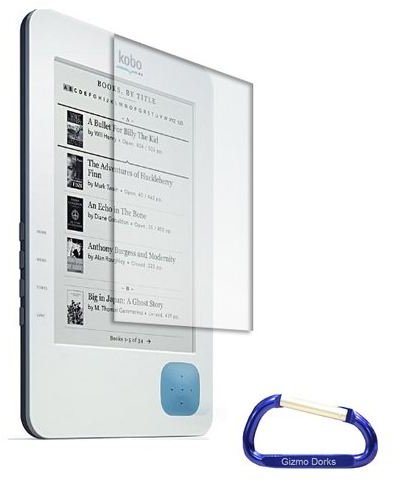 otector for Kobo eReader. It protects the screen from damage and from irritating scratches. The screen protector is six inches in size, and it is a perfect fit for the Kobo. The purchase price includes a Kobo screen protector as well as a key chain that provides an efficient way to hook or unhook keys easily. The product costs $3.93 and is available at Amazon.com.
KoBo Skin Set
This Kobo eReader skin set is especiall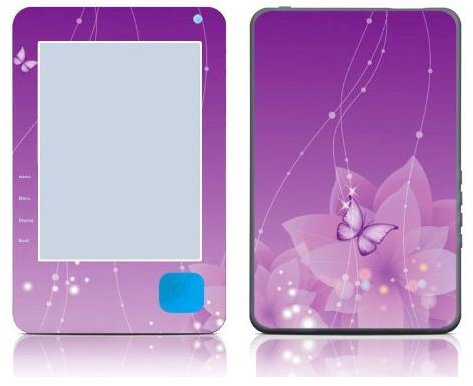 y made for this specific product. The skins are made of high quality environment-friendly vinyl material and look beautiful. The skins, besides making the Kobo look better, also prevent it from receiving scratches and abrasions, and you will find that they are dustproof and waterproof as well. The skins perfectly fit the Kobo eReader and will cover back and front surfaces of the device. It is also worth noting that no trimming is required at all. The skin set is available at Amazon.com for $9.99.
SanDisk 4GB Secure Digital SD HC Memory Card
How many books can you store in the Kobo eReader? The Kobo eReader Touch Edition stores up to 30,000 books! B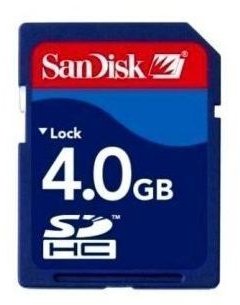 ut bookworms and people who love to save many kinds of downloads need not worry in case your device's internal memory is not large enough. By using an external memory card with your Kobo you can collect and save lots of ebooks as well as your photos, important documents, music and videos on one convenient place. You can buy a 4 GB SD memory card at Amazon.com for a meager $2.64.
Kobo Case with Built-In Light
Using more than one accessory at one time can sometimes be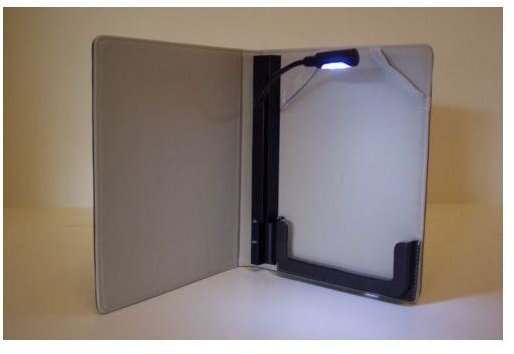 difficult. You want your Kobo to stay safe from dust, scratches, etc., and if you want to do book e-reading at night, you need a light and a Kobo case. Check out this two-in-one multi-purpose accessory that keeps your Kobo safe and also puts light on it whenever you want to do book e-reading at night. This is a great Kobo accessory and can be purchased at Bestbuy.com for $51.
Verso Clip Light
The last thing in this list of Kobo eReader acessories is the Verso Clip Light. It is a cute, lightweight and small LED la
mp that clips securely and easily to the Kobo eReader. This surely is one of the best Kobo accessories for night book readers. The lamp has a flexible neck that bends in any direction to let you put light where you need it. The lamp comes in five different colors and can be purchased at Indigo.ca for $16.99.
Rechargeable External Battery Pocket Charger
No more searching for an AC plug when your Kobo's battery runs out. With th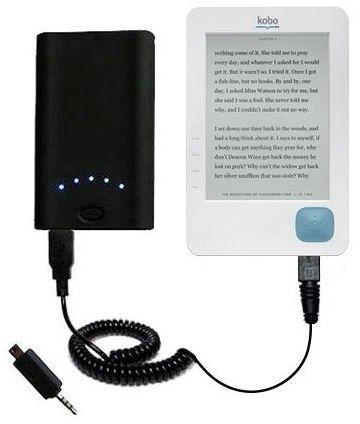 is rechargeable external battery you can use your Kobo for extra hours when its battery goes dead. This 3400 mAh rechargeable pocket-size battery is durable, very high capacity and can be used for years. A rechargeable external battery for the Kobo eReader is a very good investment, and you can use it to charge up other portable devices like your mobile phone and MP3 player, too. The rechargeable external battery can be purchased at Amazon.com for $49.95
References & Image Credits