The Top 10 Sports-Related Gadgets for Under $100: Value For Your Money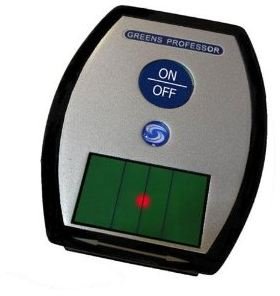 New technology gadgets have been flooding the market for years and sports are no exception. Lately, there has been an influx of gadgets designed for sports fans and the good thing is that you can have many of these gadgets without spending a lot of money. Let's have a look at some of the best in the market.
1. The Greens Professor Putting Training Aid
This gadget is designed to teach a golf enthusiast the techniques of perfect putting. By employing laser technology, immediate feedback is given to you regarding the alignment of your putter face upon impact with the golf ball. Fine-tune your muscle memory for putting with this little gadget, available on Amazon for about $48.
2. Bushnell Neo Golf GPS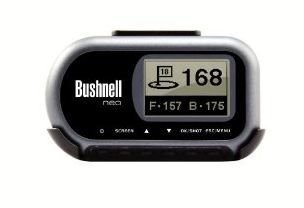 Another gadget for a serious golfer is the Bushnell Neo Golf GPS. It holds 10 GPS golf files and displays key distances on the course and distance to the front, center and back along with shot distance. Information is immediately available via its 2.1-inch display. Available on Amazon for around $76.
3. Brookstone Sportscast Wireless Football Scoreboard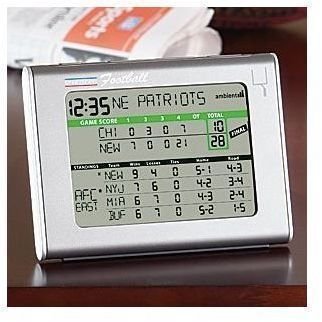 For the football fanatic, this gadget for under $100 lets you track all the game scores that are broadcast via satellite signals. The game schedules are also displayed along with the team standings. Quarter-by-quarter scores are updated every 15 minutes. Buy it on Amazon for $40.
4. Virtual Distance Football

For kids who dream of becoming a Peyton Manning someday, start them early with one of these sports gadgets. Test your arm to see how far you can throw and let the gadget's sensors give you a reading of the throwing distance, accurate to within a yard. Buy it on Amazon for $30.
5. Virtual Speed Baseball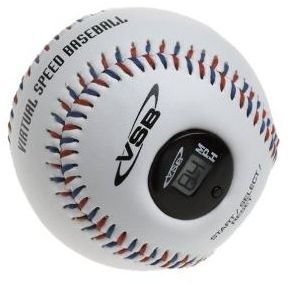 Baseball's counterpart to the Virtual Distance Football, the Virtual Speed Baseball is recommended for anyone wanting to become a Randy Johnson when they grow up. With an authentic feel due to the real leather cover, just pitch it and get the speed readout accurate to within one mile per hour. Buy it on Amazon for $28.
6. Cateye Strada Double Wireless Cycling Computer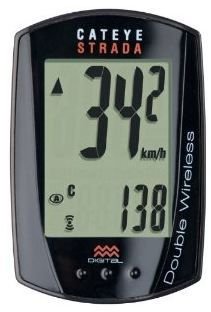 For the cycling fan who wants one of the best gadgets, the Cateye Strada with its touchscreen interface and ISCTec sensor measures your current speed, average speed, maximum speed and cadence and can store two trip distances and elapsed time. Get one on Amazon for $88.
7. Omron HJ-720ITC Pocket Pedometer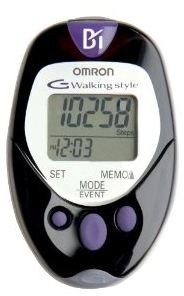 An advanced pocket pedometer, the HJ-720 has dual-sensor technology that tells you how much exercise you get in a day just by carrying it around in your pocket. The large LCD will display aerobic steps and a 7-day history of exercise can be stored in its memory. Buy it on Amazon for $33.
8. Timex T5G971 Unisex Sports Personal Heart Rate Monitor Watch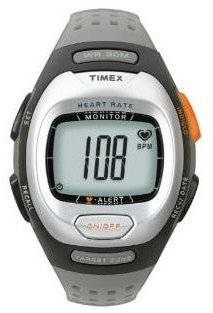 A stylish unisex monitor, the T5G971 partners with a chest strap heart rate monitor to track a person's heart rate during exercise. You can pre-set a target heart rate and the watch notifies you when it is reached. Buy it on Amazon for $42.
9. TENS 7000 Pain Relief Unit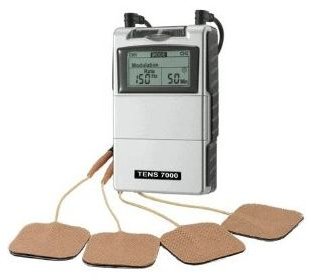 The TENS 7000 is perfect for a non-invasive, drug-free method of pain relief. With dual channels and five modes of pain control, you just attach the electrode pads to the painful area and activate the unit to experience pain relief. Definitely a must-have among sports gadgets. Available on Amazon for $40.
10. Fingertip Pulse Oximeter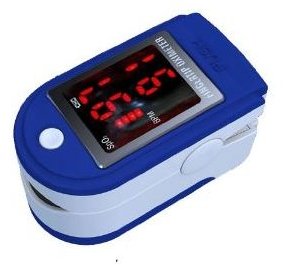 With its lightweight and compact design and easy operation, the Fingertip Pulse Oximeter checks your pulse in the 30 to 235 bpm range and oxygen saturation from 35% to 99%. Its LED display provides easy readability. With a tiny power appetite the unit can operate non-stop for more than 30 hours on two AAA batteries. Buy it on Amazon for $23.
This list of great new technology gadgets all make great gifts for any sports or exercise buff. Perhaps the best thing about them is that you can get any of these gadgets for under $100. Sports gadgets can improve your game and performance while offering a bit of fun too.
References
Amazon.com