Sony Reader Free Books : Where to Get Them?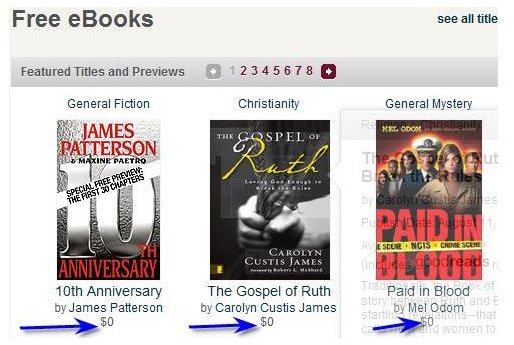 If searching the web for Sony Reader free books is not your cup of tea, then this article will help you discover resources where you could download such books at no cost. Let's get started.
Sony eBook Store
If you're thinking you have to pay for every ebook listed in the Sony eBook store, you're mistaken. The Store has a category for free ebooks which you could download and read via your Sony Reader. All you have to do is head to this page. You'll be spoilt for choice here as the range of free eBooks available over here is simply mindboggling.
Once you're in the free ebooks page, you can click on a subject of your preference from the list on the left sidebar. Subjects range from art, biography, health, fiction, philosophy, romance and short stories, among others. You could do well to browse through these free eBooks. Who knows, you may end up with a gem.
There's a catch though. Reader Library Software would be needed to download these free books. The software program is available for Windows and Mac.
If you're on the hunt for classics and other books in the public domain for your Sony Reader, you could have access to Google Books' database of public domain books. With the help of the Reader Library Software, you'll be able to transfer public domain ebooks to your Sony Reader.
Smashwords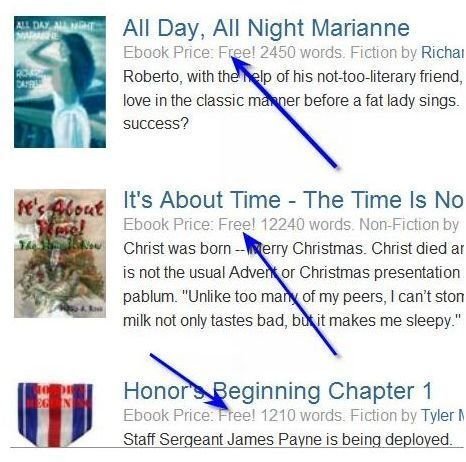 Smashwords is an ebook publishing platform for independent authors which helps sell their ebooks online. While most of the ebooks are priced at USD 0.99 and upwards, there are hundreds of books (fiction and non-fiction) offered for free.
The ebooks are in various formats including Epub which would be compatible with Sony Reader. To take a look at the Sony Reader free books available here, you would want to visit this page.
There's a long list to wade through though. If you would want to narrow down your search just enter the word 'free' and the category of your ebook. For example, if you're searching for free horror books, you would enter 'free horror'. Be warned though that the results returned would also include ebooks offered for sale.
epubBooks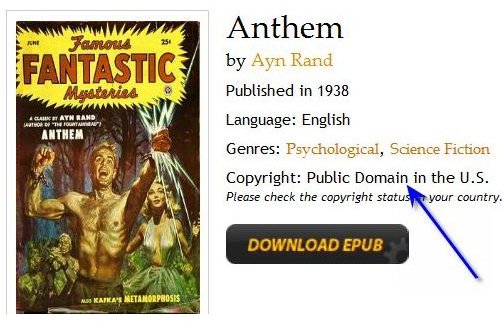 This site, as the name suggests, offers free ebooks in the epub format. Works of authors such as Edgar Allan Poe, Sinclair Lewis, Virginia, HG Wells and Franz Kafka, among others, are offered as free downloads as they are in the public domain in the United States. If you are an avid reader of classics, you would know that some of these books are offered for sale in the form of ebooks at certain online book stores.
Be warned though that you may have to go on a wild goose chase to locate a particular public domain ebook as the site lacks a search feature. I downloaded Ayn Rand's Anthem and was impressed by the formatting and the small file size (53.8kb). If you feel you're getting some value out the site, you may wish to chip in to help the site grow.
Article based on writer's exploration of the above sites.