Best Baby Gadgets for Baby's Comfort, Safety, and Development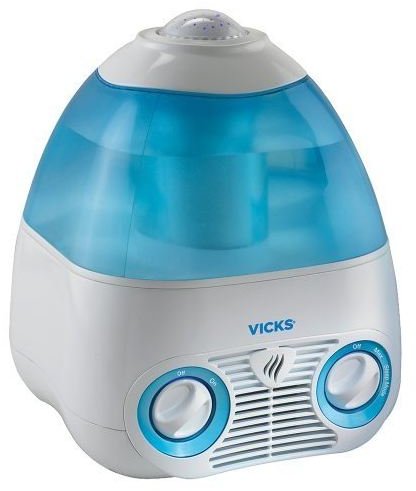 1. Vicks Starry Night
The first one on our list is Vicks Starry Night. This is a cool-moisture humidifier designed to help reduce brea
thing problems. It features a tiny projector that transforms the room into a starry night sky. Available in white and blue, the device measures 11.81 in x 10.16 in x 10.16 in, weighs 6.2 pounds and works simply by plugging into electric power. It has a capacity for 1.0 Gal of moisture, and once fully filled with water, it works for 18 hrs. The Vicks Starry night is currently available at Amazon.com, for $38.99.
2. Philips Avent Basic Baby Monitor
The Philips Avent Basic Baby Monitor is a small, lightweight cordless child mo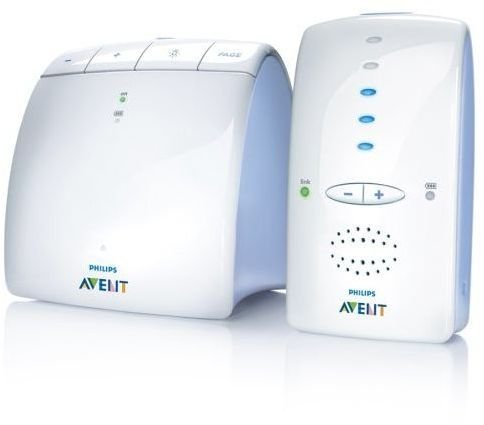 nitoring unit measuring 8.7 in x 3.7 in x 6.1 in and weighing 2 pounds. The monitor ensures that it captures and transmits every hiccup, giggle and gurgle of your child with maximum clarity. It features an operating range of 1,082 feet and the battery life is 24 hours with eight hours of full charge. The monitor creates a private, zero interface wireless connection and does not disrupt from any electronic device. It has a talk back facility that helps you talk to your baby from anywhere in the house and you can adjust sound sensitivity and volume to suit your requirement. The device comes with an AC/DC power adapter, batteries, belt clip, user manual and quick-start guide. You get this complete package for $89 at Amazon.com.
3. Aquatopia Safety Bath Thermometer Alarm
The Aquatopia Safety Bath Thermometer Alarm is a bath time audible thermometer designed to alert y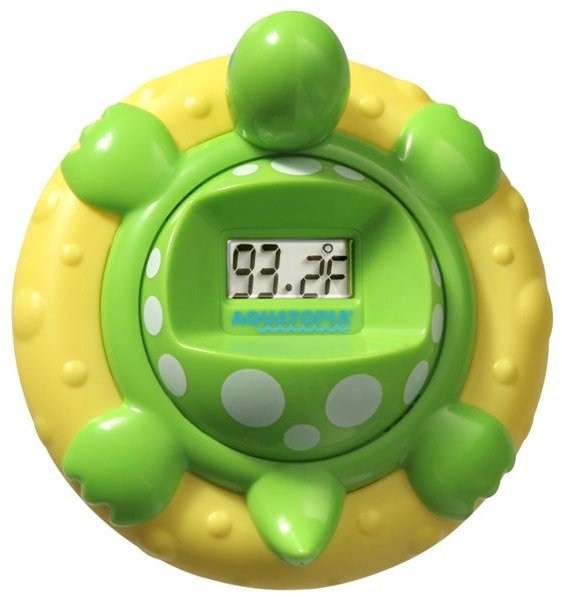 ou when the water is hot (above 100 degree F) or cold (below 89 degree F). It automatically turns on when put in the water tub and turns off when removed. The device weighs 4.8 ounces and measures 5 in x 5 in x 3.2 inches. To operate, the unit requires only 1 lithium ion battery. It records the exact water temperature and alerts you with an audible alarm. The Aquatopia Deluxe Safety Bath Thermometer Alarm is a great toy for baby's safety in the bathroom. It is being offered in vibrant green and yellow for $14.98 at Amazon.com.
4. Summer Infant 3 in 1 Family Thermometer
The Summer Infant 3 in 1 Family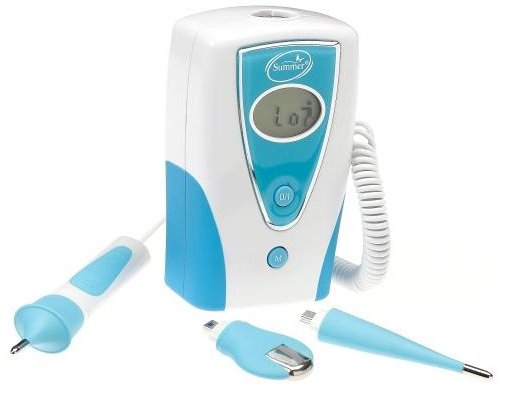 Thermometer includes three adaptable probes for rectal, oral and underarm use. Weighing 9.6 ounces and measuring 8.5 in x 7.5 in x 2.3 inches, this unique infant thermometer gives fast and accurate readings. It beeps when the reading has been taken, and glows red for high temperature or green for normal temperature. Using smart technology, the readings are automatically adjusted according to the probe being used. As a convenience, 12 readings can be stored for future reference. The thermometer shows temperatures in Celsius and Fahrenheit, and the LCD screen shows large fonts for clear and quick reading. The Summer Infant 3 in 1 Family Thermometer is a beautifully made infant thermometer that is quite easy to use. This unit is available at Amazon.com, for $34.95.
Continue on to page two for the rest of our top 10 baby gadgets.
Here, we continue our list of the top 10 electronic baby gadgets from page one.
5. Beaba Babycook Baby Food Maker
This is a compact, multi-functional machine which functi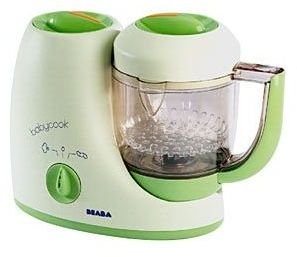 ons as a steamer, warmer, defroster and blender to prepare fresh and healthy baby food quickly and easily. Measuring 3.8 pounds, with dimensions of 27.94 cm x 13.97 cm x 20.32 cm, it includes a 2½ - cup capacity bowl, a spatula, and a cooking basket made from unbreakable plastic material. The machine takes just 15 minutes to steam or cook vegetables or meats, while preserving their vitamins and flavors. Blending food into puree with this machine is very easy, and reheating or defrosting baby food can also be done with this all-in-one compact electronic. The Beaba Babycook Baby Food Maker is currently available at Amazon.com for $149.99.
6. Itzbeen Babay Care Timer
The Itzbeen Baby Care Timer is a must-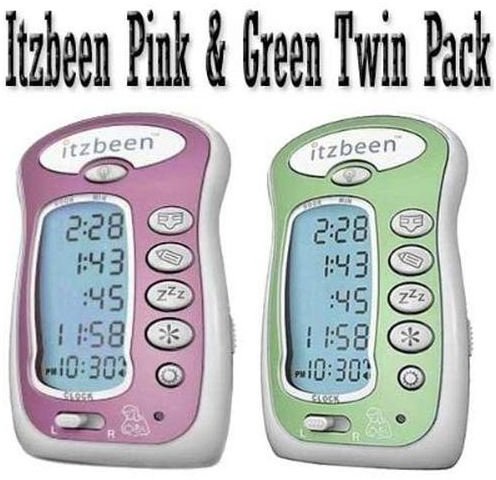 have electronic baby gadget that ensures the mother gives the attention to her child at the right time. This multi-purpose device helps parents remember the jobs of baby care. It has four timers, which let you check how long the baby had diaper change, when he/she last napped, woke up and fed. It has an additional timer that you can use to time an event of your own choosing.
Itzbeen Baby Care Timer features a button lock, backlight that illuminates when a button is pressed for 5 seconds, and 4 alarms that you can use to remind you of important jobs you have to do like feeding after 2 hours, etc. This useful multi-purpose electronic baby gadget is available at Amazon.com for $ 49.90
7. WhyCry Baby Crying Analyzer
Babies can cry when they're uncomfortable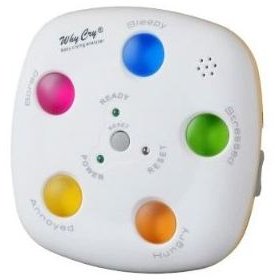 , hungry, need to be stimulated, feel hot or cold or just want attention from others. New Parents often have difficulties in knowing why their baby is crying, and this can cause distress and worry if you can not determine your baby's need. As times goes by parents are able to identify their baby needs and understand the baby cries, but for new parents it is all new thing and very hard to identify why their baby is crying.
WhyCry has introduced an innovative device for new parents, which analyzes the baby's crying and helps you identify what your baby is wanting. This device interprets baby's crying, sound frequencies, crying intervals, etc and gives the answer on the LCD screen. The WhyCry Baby Crying Analyzer is a clinically tested device, and has shown a success ratio of 95%.
This innovative electronic baby gadget can be purchased at Amazon.com for a meager $29.99
8. Grobag Egg
Room temperature is important for creating a pe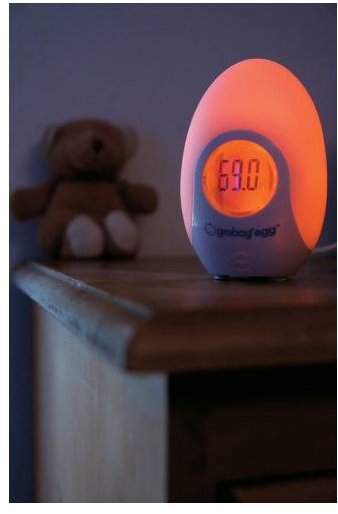 aceful and safe sleeping environment for the baby. Grobag Egg is a simple-to-use device that allows you to monitor the temperature of your baby's room. The egg provides a soft night light glow and notifies you of the room temperature by changing color. It is a great gadget for parents as it allows them to adjust the room temperature so that it is not too chilly or hot for the baby. Grobag Egg is currently being offered at Amazon.com for $29.95
9. GLO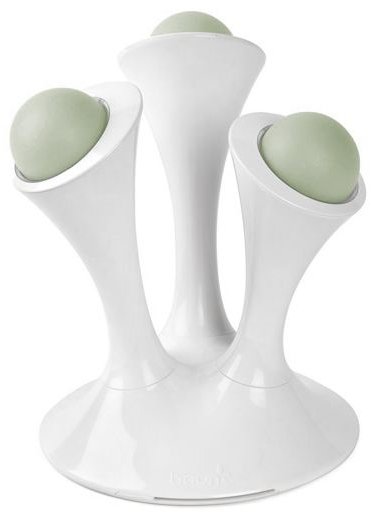 These are multi-colored, interactive light balls that a baby can take with him to his bed. The lights create a peaceful bedtime environment and help a baby to fall asleep. The balls do not get warm and are unbreakable. The price of this product is not known yet as it is yet to be released by the manufacturer, in mid 2011.
10. Tiny Love Symphony-in-Motion Remote Mobile
The last one in my list of baby gadgets is the Tiny Love Symphony-in-Motion Remote Mobile. This is a remote control cot accessory that entertains the baby. The base of the gadget attaches to the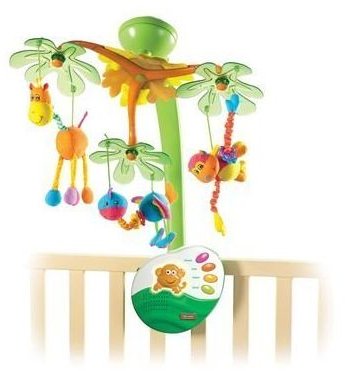 crib and plays three types of specially arranged classical music pieces, produced by Beethoven and Mozart for 15 minutes each. The toys attached to the base can be kept still or rotating through the on/off switch. The toys include shapes and animals that are soft to touch and keep moving in a clockwise direction when switched on. The gadget can be assembled without any tools and is switched on and off through a remote without disturbing the baby at all. This gadget is available at Amazon.com for $36.29.
If you have other electronic gadgets for babies which you believe should have been added to our list, feel free to visit the comments section below. Bright Hub, and it readers, are always excited to hear about new and innovative products.
References
Images from amazon.com, Glo from booninc.com