Buying Guide for the Top 10 Robots for Kids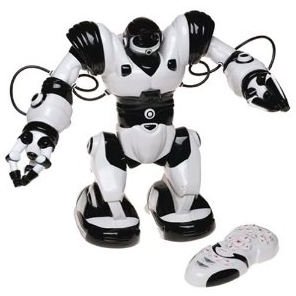 Robots for children have always been one of the most coveted toys. One of the most popular types of robots children want to play with is dinosaur robots. For kids who want to build their own, there are many robotic kit packs available for purchase. Here is a list of what are considered by many to be the 10 best robots kids will enjoy.
1. WowWee Robosapien Humanoid Toy Robot with Remote Control
With the design credit going to NASA scientists, these robots for kids are capable of walking, turning and running. This robot has up to 84 programmable steps and 67 pre-programmed functions. It also has hands with grippers that are fully functional. Recommended for kids ages eight and up and available for around $160 at Amazon.
2. Chicco Baby Space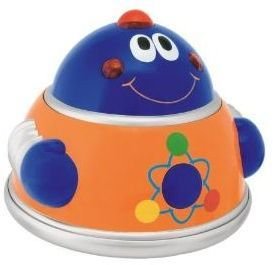 Designed to be your baby's first controlled robot, this robot has funny swaying movements. It has lights, sounds and can even giggle. Once your child presses its large button, this robot is activated and can be controlled remotely via infrared. Get your kid one from Amazon for $10.95.
3. Schylling High Wheel Robot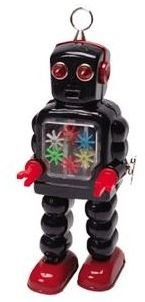 Measuring at 9.5-inches inches tall, this robot has a wind-up type of motor and colorful gears in its chest. While it walks forward, its eyes flash and its chest will show flying sparks. The on or off switch can be found in its head antenna. Priced at $19.58, this robot is available at Amazon.
4. Bossa Nova Prime 8 Gorilla Robot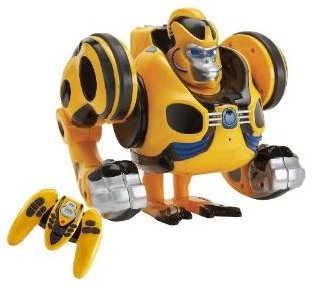 This robot is full of character and personality and can be programmed to do tricks. Your child can have great fun with Prime 8 and its five action games. Its arms become wheels so it can roll. Based on its personality, it will respond to you and its environment. Get it on Amazon for $26.99.
5. WowWee Tribot Talking Companion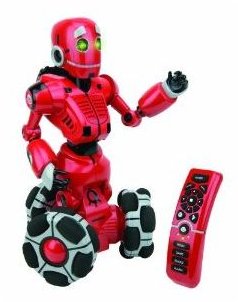 One of those interactive robots, for kids this toy will bring loads of fun. Used for driving games, this robot has a built-in wheel encoder and includes multiple activity modes along with an alarm mode. Priced at $67.95, this robot is available on Amazon.
6. Playskool Alphie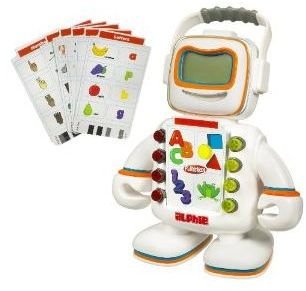 One of the available educational robots, Playskool Alphie is a robot that is engaging and fun at the same time. The robot plays music and sings and your child can interact with it. While playing with it, your child learns reasoning, math, cause and effect, letters and a lot more. Buy one for your toddler for $32.82 on Amazon.
7. Ollo Robot Kits
Recommended for kids eight years and above, this robotics kit allows them to learn about the fundamentals of robot design. The Ollo Action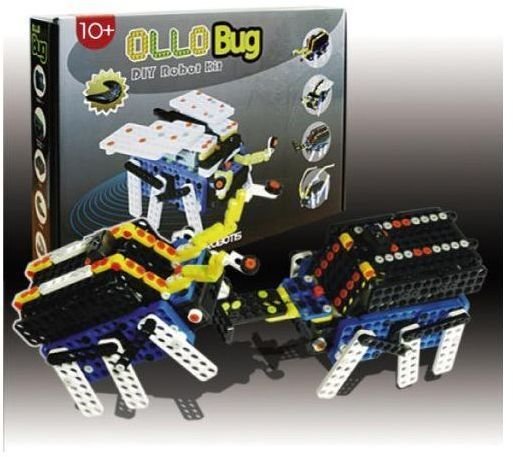 Kit for example, lets your child build 12 different types of simple robots and has detailed instructions with many illustrations to guide your kid better. Get one for $29.90 for your little engineer at Trossenrobotics.
8. Elenco Escape Robot Kit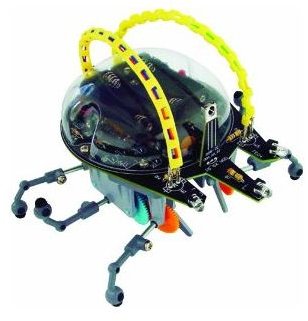 Another robot build-your-own kit, this one needs assistance from a parent because soldering is required. With this kit, an artificial intelligence-type of robot can be built by your child. It comes with detailed instructions and once completed, you can watch how the robot reacts to a path filled with obstacles. It's available on Amazon for $20.61.
9. Mr. Robot Remote Disc Shooting Robot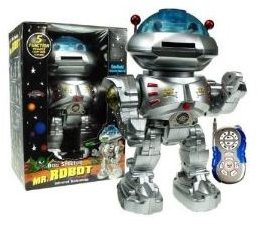 For kids ages five and up, this robot has a remote control with five different functions and as the name suggests, is able to shoot out discs. The robot has many movements, including forward, backward, side-to-side and can even dance. Check it out on Amazon for $39.99.
10. WowWee Roboraptor Robotic Dinosaur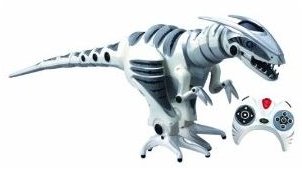 Roboraptor dinosaur robots feature artificial intelligence and autonomous behavior. With modes such as hunter, playful and cautious, it displays body movements that are realistic based on these moods. A bit on the expensive side at $199.99 on Amazon, but your kid will have the coolest toy on the block.
Be it for their birthday or whatever occasion that merits a reward for your child, robots for kids should definitely be on your to-buy list.
Product information and screenshots courtesy of: