Sony Reader vs. Nook E-book Readers: Comparison and Contrast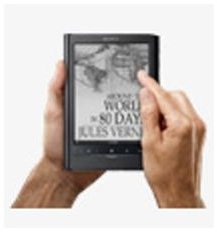 The market for e-book readers is slowly growing, and more and more competitors are joining the fray every few months. Even with this amount of choices for consumers, there are still a handful of devices that people generally trust to provide the best electronic reading experience available. Two of these popular devices are the Nook and the Sony Reader. In this e-book reader showdown, we take a look at the two devices' similarities and differences. If you are looking for a nice e-book reader that can meet your needs, these are two very capable devices.
Design and Usability
In terms of size and weight, the Sony Reader is a smaller device than the Nook. Weighing in at 7.76 oz as opposed to the Nook's 12.1 oz, the Sony Reader is much lighter. It also has a smaller screen than the Nook with five inches of display screen space compared to the six inches of the Nook. Simplicity is the name of the game with the Sony Reader as it gives users a clean and intuitive user interface and design.
However, the Nook offers a much cleaner look thanks to a no-button front-side design. It uses a touchscreen area on its display screen for navigation while the black and white area that covers most of its display screen real estate offers an easy-on-the-eyes reading experience. If you want a sleeker look that is accompanied by some touchscreen style, the Nook is a better-designed product than the Sony Reader.
Connectivity & Syncing Capability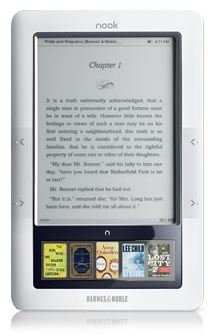 The Nook offers wi-fi and 3G connectivity, which means you can download e-books and other content wherever you go as long as there is mobile network coverage or wi-fi signals. The Sony Reader, on the other hand, is not capable of dong that. Instead, it relies on a USB connection for file transfers. If this is not an issue for you, then the Sony Reader is a viable choice for an e-reader. However, it also has an issue with syncing to multiple devices. It does not have the capability to do so while the Nook can sync to multiple devices such as the iPad, the iPod Touch, Blackberry devices and desktop computers. For people who do not care about file sharing and syncing between devices, this may not be a big deal, but for people who love using different devices, the Nook offers a more attractive set of features than the Sony Reader.
Conclusion
To conclude this Sony Reader vs. Nook comparison, we will note that if you want to see and try out the Nook, you can simply go to any Barnes & Noble store. There are many branches all around the country, making it easily accessible. For the Sony Reader, you will have to go to electronics shops to see it in action. Either way, these two e-readers are both capable electronic devices albeit with different sets of functionalities that will satisfy different kinds of needs.
You can also check out another Brighthub article on the comparison of Kindle e-Reader and the Nook.
References
Sony Style, https://www.sonystyle.com/webapp/wcs/stores/servlet/CategoryDisplay?catalogId=10551&categoryId=8198552921644523779&storeId=10151#/heroPocketReader
Barnes & Noble, https://www.barnesandnoble.com/nook/index.asp?PID=34323&cds2Pid=35700
Image Credits: Sonystyle.com and Barnes & Noble