Want Free Reading Material? Learn How to Add Free E-Books to Your Nook!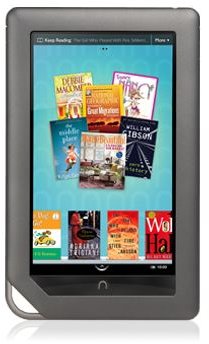 Overview
One of the biggest advantages of the Barnes and Noble Nook over some other eBook readers is that it uses an open eBook format rather than its own proprietary format. This allows the user to put free eBooks on the Nook far easier than on devices like the Kindle or the Sony eReader, because in many cases there is no need to convert the book. This helps with formatting and requires less software.
Adding eBooks Directly
Assuming you have downloaded a free eBook that uses a format the Nook can read, loading onto the Nook is very easy. Simply attach the Nook to your computer with a USB cable. Go to the Computer section of the popup menu, open the Nook under portable devices and find the document's folder. Copy the books into that.
Software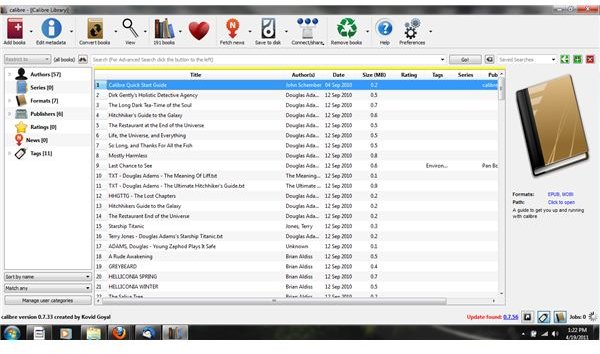 There are a number of software solutions for putting eBooks on the Nook. One of the best of these is Calibre. Calibre is free software, though they do encourage donations. It allows you to convert and load books of almost any format onto nearly any eBook device. Simply load the Calibre software onto your computer and select the type of eBook reader you use. Download free eBooks from sites such as project Guttenberg and add them to your Calibre library. It will convert and upload them with a single click. It may seem a bit complicated the first time, but after that, it is very easy use.
Borrowing and Loaning Books
One of the best ways to get free eBooks for the nook is from your friends. The Lendme technology available on the Nook Color allows you to loan a book to someone for up to 14 days. If you know others who have the Nook Color, this is an easy way to expand your choices and it could pay for the difference in price over the standard Nook if you buy many of the same books. You simply have to check your contacts list and find a book you want to borrow. It will email them to ask if you can borrow it, and when they hit OK you will have 14 days to read it.
Visiting Barnes and Noble
Barnes and Noble encourages people to read in their store. They have attempted to keep that same feeling with the Nook. There are limitations, but if you go into a Barnes and Noble store, you can read many of their eBooks for up to an hour for free. This is great for those who enjoy reading at Barnes and Noble.
Free eBooks for Nook
As stated, because the Barnes and Noble Nook uses an open format, finding and loading free eBooks onto the device is easier than it is with many of the other eBook readers. Any of the preceding methods should allow you many hours of free reading. Combining them all should ensure you are never without a good book again.
Resources
Source: Author's Own Experiance
Barnes and Noble, https://www.barnesandnoble.com/nook/index.asp
Images
Barnes and Noble, https://www.barnesandnoble.com/nook/index.asp
Calibre, Screen Captures