Top 10 Electronics Gadgets for Personal Care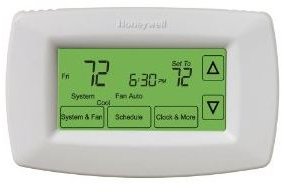 Time and Money Saving Electronic Gadgets
Programmable Thermostat
The first item on our top 10 electronic gadgets for the home has been around for years but several homes still don't utilize it. A programmable thermostat can save a household up to 15 percent on their home heating and cooling every year. If you are like the average American household (which spends roughly $2,000 a year on heating and cooling) this could net you an extra $200 in your pocket yearly. There is a nice Honeywell unit on Amazon for around $68. It's easy to install and will pay for itself in less than six months.
Roomba 560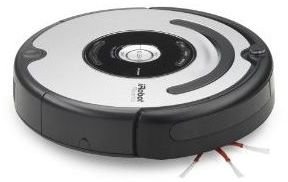 Another great time saver is the Roomba 560 robotic vacuum cleaner. This unit vacuums the floor on a preset schedule, docks itself back in its charging station when its done and is basically maintenance free. The only thing you need to do is empty it periodically. The unit avoids obstacles and can even be kept out of certain areas with the addition of a virtual wall unit. You'll never have to waste half an hour vacuuming ever again and both your hardwood floors and carpet will have never looked better. The $340 price tag at Amazon is comparable to many of the vacuums currently on the market that you still have to push around by yourself.
NuWave Oven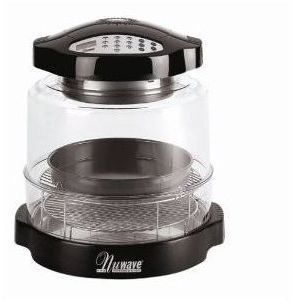 The NuWave Oven will not only cook your food faster, using less energy, but also help eliminate fats by using infrared cooking methods that avoid frying. For only around $150 at Amazon, you may never have to use your oven again. According to their website, "The Nuwave® Pro Infrared Oven saves you up to 50 percent in cooking time and saves up to 85 percent in energy compared to a conventional 3500 watt oven." You can cook frozen foods with no need to thaw, and the flavors get locked in because the air tight system doesn't allow moisture to escape. All of your meals will be moist and juicy. The NuWave oven is a great item for the kitchen and, in my opinion, one of the top 10 electronic gadgets of all time.
Personal Care Gadgets
EatSmart Precision Digital Bathroom Scale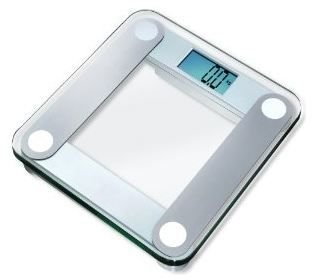 Probably one of the least scrutinized gadget purchases is that of the home scale. The EatSmart Precision Digital bathroom scale doesn't do much more than your run of the mill bathroom unit other than being an aesthetically pleasing addition to any bathroom and you can buy one at Amazon for around $30. It is ultra accurate, up to 0.2 pounds and runs on four standard AAA batteries instead of having to use an odd nickel cadmium one. The blue backlight system makes the LCD readout easy to see even in low light situations. The sturdy construction and accurate readings make this a gadget the best one for the job.
Whirlpool Duet Washer and Dryer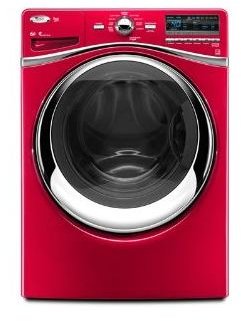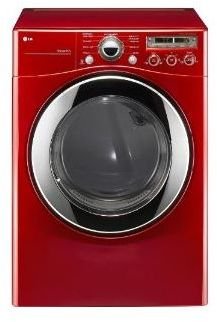 The Whirlpool Duet Washer and Dryer system is the best investment piece for a long term money saving unit in the household. The washer is rated for use with high efficiency detergents leading to a savings of up to $135 in water costs for a year (according to Energy Star). The dryer offers a moisture detection setting that automatically adjusts the heat inside the dryer unit. With nine fully programmable modes, the dryer lets you set the drying time for exactly what you need and not a minute more. Although there are no studies on how much the dryer can save, it will lower the electrical (or gas) bill over a traditional model.
At Amazon, you'll pay around $915 for the washer and about $724 for the dryer the set is reasonably priced and the long term savings will offset any initial costs in a few short years.
See the rest of the Top 10 electronic gadgets for the home on page two!
Solar Powered Gadgets
Solar Power, Outdoor Solar Garden Lights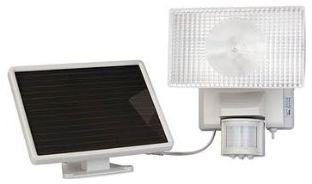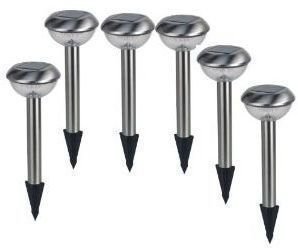 There was a time when putting out garden lights meant having to run wires under the ground and hooking them into your breaker box. Not anymore. Solar garden lights have made planting easy and they're cheap too at only $21 at Amazon. When these lights first came out they had very weak bulbs and did little more than demarcate a path. The latest generations of this top 10 electric gadget are almost as bright as a 40 watt bulb and can be used to emphasize garden decorations as well as fully light garden paths. And on top of all of all that, the energy usage is provided free of charge by mother nature.
There are also motion detecting solar flood lights available with an 80 watt output for around $66!
Floatron Natural Pool Cleaner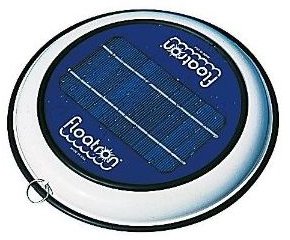 The Floatron is a simple solar powered water ionization unit that releases a small amount ionized metal into the pool that kills off bacteria and algae. This unit (available at Amazon for around $299) allows a user to reduced chlorine levels in the pool by up to 80 percent. The cost and time savings are staggering and the units lifespan is around ten years. At that time, a new electrode may need to be purchased for around $100. No more need for chemical treatments every month to keep the pool clean.
Sunforce 39305 650-Watt High-Efficiency Polycrystalline Solar Power Kit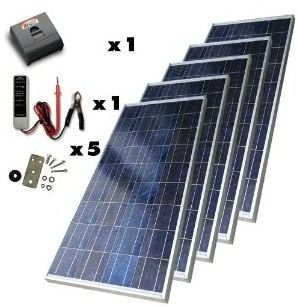 How about a whole home solar power kit? Reducing your electrical costs by offsetting your usage with the Sunforce 650 Watt system is about as easy as it gets. This may not be a plug and play kit but all you need to add is the wiring to reach your deep cycle battery bank. The kit sells at Amazon for around $3200 and includes five 130 watt panels, mounting hardware and a 50 Amp controller. A unit like this will cut your electrical bill down about 40 percent. If you are used to paying $300 a month the system will pay for itself in just over two years.
Miscellaneous Gadgets
Biometric Front Door Lock
A personal favorite of mine is the biometric front door lock. Not having to fumble through my keys while holding a bag of groceries or trying to keep the dog from bolting across the lawn was enough to sell me. The $299 price tag at Gadget Shack is a bit steep, but when you consider you can program up to 150 fingerprints and erase them just as easily, the savings become clear. No more need to give out keys to contractors or relatives that are watching the house. No more making duplicates for lost keys. Just put in the fingerprints of people who are allowed to have access and then remove them once the access is no longer needed. A great security device and one of the top 10 electronic gadgets of the year.
Maha PowerEx MH-C801D Eight Cell 1-Hr Charger - Battery Charger - 1-2 hr - 8x AA / AAA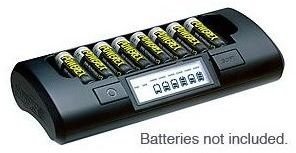 The only problem with rechargeable batteries is that they take forever to recharge when they die. Well the Maha charger has taken care of this problem. This handy charger can handle up to eight AA or AAA batteries at a time and charge them in one hour flat. The $62 spent at Amazon on this little gadget will save you at least that much in battery purchases for all of the other top 10 electronic gadgets in your house.
References
Energy Star - https://www.energystar.gov/index.cfm?fuseaction=find_a_product.showProductGroup&pgw_code=CW
All product information and images courtesy of Amazon and Gadget Shack