The Top 5 Electronic Gadgets for Men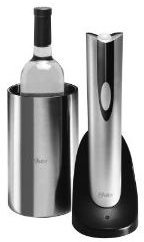 When you are looking for that special electronic gift for a guy, something that will really fit him to a tee, you can't look in the ordinary places and go with the run-of-the-mill phone or MP3 player. You have to find something that fits his personality and this is just what this list of electronic gadgets for men is about.
Oster 4208 Inspire Electric Wine Opener with Wine Chiller
The Oster Inspire Electric Wine Opener and Chiller is perfect for the Oenophile in your life. For only $29.95, the wine connoisseur in your life will never have to worry about having to pull corks by hand or having them break off in the bottle. This handy gadget will open 30 bottles on one charge and comes with a foil cutter for easy sheathing removal. This sleek unit also comes with a matching chiller to keep your bottle at the perfect temperature while at the table.
Shure SRH840 Professional Monitoring Earphones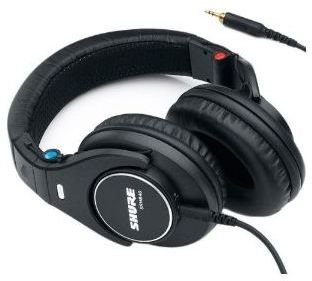 If the guy in your life is a true music buff then these audiophile quality noise-canceling headphones from the respected Shure Company should do the trick. The $195.00 price tag puts them near the top end of the headphone market but with good reason. The full base and stunning treble are truly studio worthy and could just as easily be used as part of a mixing/recording studio as in the home. These headphones are solidly constructed with memory foam earpieces that are beyond comfortable. A set of headphones like this doesn't draw attention to individual instruments but allows them all to blend without overemphasizing any end of the scale.
Audiovox FPE709 7-Inch Handheld Handheld LCD TV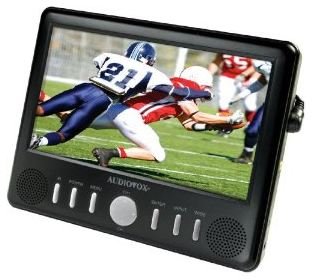 The $69.99 Audiovox 7-inch Handheld TV is a portable wonder. Although it only has a one and a half hour battery life, the battery charges quickly and it will run while charging so as long as you are not out at the beach for hours at a time you will never miss your shows. It comes with a car charger for simple recharging and a headphone jack for personal viewing. This is a great gadget for the guy who doesn't want to watch what everyone else happens to have on. The personalized zoom setting allows different aspect ratios for both 4:3 and 16:9 for television or movie viewing. If your guy hates going shopping while the game is on now he will be able to take it with him.
Ninja Remote Stealth Television Gadget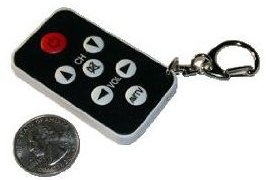 For the guy who loves to be in control and is a bit of a practical joker the Ninja Stealth TV remote is the way to go. For $22.99, he can have a keychain sized remote that is compatible with over 500 kinds of televisions. First, he will never have to search for the remote again because it will be on his keys. Second he will be able to control any TV he wants from his pocket. This means he could go to the bar and change the channel on any of the big screens or could mess with the next-door neighbors. This gadget gets a cool factor rating of 10! The man that gets this gift will always have your back.
Eviltron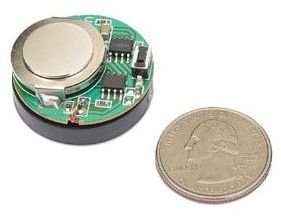 ThinkGeek always has the coolest gifts for guys and the $10.95 Eviltron may be the greatest of all of them. This quarter sized audio device can be programmed to make sounds that seem to come from nowhere. These sounds are great for the practical joker. Sounds include - Something unsettling creaking, Unidentifiable scratching sounds, Gasping last breath, Sinister child laughing, and Eerie whispering of 'hey, can you hear me?' The unit can be programmed to play random sounds or to play one sound at a repeated interval. This is great with the can you hear me sound. Place this little gadget under someone's desk at work and watch them slowly go crazy. The rare earth magnet is strong enough to hold this in place on any metal surface and the battery will last up to a month before it needs to be changed. Definitely one of the best electronic gadgets for men that you will ever find.
References
All images courtesy of Amazon.com