Cheap Robot Kits for Kids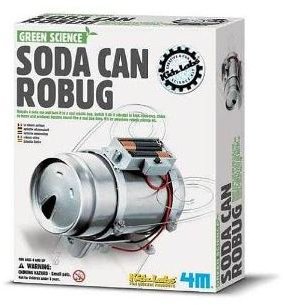 Cheap robot kits are an easy way to keep a child interested in science without breaking your budget. These kits are both inexpensive and innovative, teaching not only about rudimentary robotics but about green living, recycling and even solar power. Most of these kits are easy to assemble but the intermediate ones may require soldering.
Toysmith 4 M Soda Can Robug
Toysmith is one of the leading names in value priced electronic toys. I stress toys here because at around $9.00 at Amazon, you shouldn't be expecting a major robotic undertaking. This kit includes a rumble motor and the parts to build a sleeve that slips around an empty soda can. The rumble motor causes the toy "Robug" to move in circles along a flat surface while emitting a buzzing sound (kind of like a fly). This is a simple robot kit that won't take more than an hour to put together and is geared toward the six to eight-year old crowd. It only requires you to provide an empty soda can and three AAA batteries. A great cheap gadget to keep your kids entertained in the kitchen or on the porch.
Robomech Wooden Kit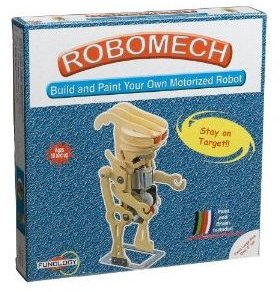 The Robomech is a hybrid balsa wood robot kit. For around $17 and available at Amazon, you get a all of the pre-cut pieces, motor and gears and pulleys that put this little guy in motion. When it is first unboxed the kit might seem a bit much for a younger child. There are a lot of small pieces and several "extras" just in case some get lost. Ideally this would work for a ten to twelve-year old who enjoys models. The kit, once put together, can only be used on flat surfaces and even then it has a tendency to fall over. This is a great starter kit to introduce the world of robotics to your pre teen.
Elenco Escape Robot Kit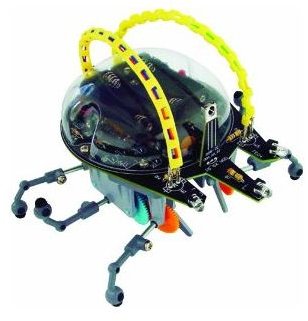 The Elenco escape robot kit is the first "real" robot on the list. This kit requires soldering and is not for younger kids. This cheap robot kit available at Amazon for around $22 works on an infrared system with three IR sensors that allow it to navigate its way through mazes. The gears for the front and rear legs work independently to allow for smoother turns and actual robotic motion instead of vibration movement. This kit comes with most of the materials required but you'll need to have your own solder and soldering iron and supply four AA batteries.
Discovery Kids Build a MOVING Robot! Remote Control Kit ROVER EZ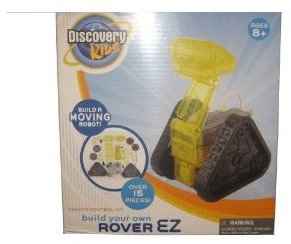 If you could ever say a cheap robot kit was overpriced this might be the time. The Discovery Kids "Build a Moving Robot" kit offers little in the way of usability after it is constructed. For around $25 at Amazon, it could have done more than just move forward, at a really slow pace, while attached to a two foot tether cord. I was really hoping this kit would be something special since it had the Discovery Kids moniker attached. Unfortunately this DIY robot kit, which is relatively easy to put together, doesn't live up to the billing. I'd equate it to a cheap Lego set. If you are looking for a good cheap robot kit avoid this one.
OWI Binary Player Robot Kit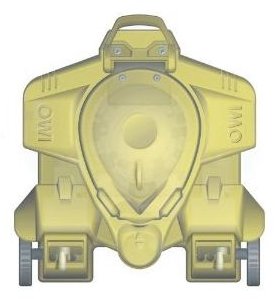 The OWI Binary Player Robot Kit retails at $30 at Amazon, just barely fitting into the cheap robot kit category. For this price it's a real bargain. This kit is easy to put together with common household screwdrivers and needle nose pliers. It consists of a preprinted circuit board and infrared sensor system. What sets this kit apart from the others out there is that it can be programmed to follow specific routes. The interface is simple. There are several programming cards that can be read by the infrared reader. Each card tells the wheels what to do (turn left or right, move forward or backward). By changing the order of how the cards are read you can program the motion of the robot. A great kit for anyone ten years or up. The structure is solid so there is the possibility of modification to hold small items like video cameras to create a cheap spy robot.
References
All Images courtesy of Amazon
Product reviews based on information and reviews from Amazon.
This post is part of the series: Robot Building Kits & Underwater Robot Kits
Looking for robot building kits, cheap robot kits or underwater robot kits? If so, here in this series, we'll show you where to get them, the features and how much they cost.