Underwater ROVs and Robot Kits You Can Build On Your Own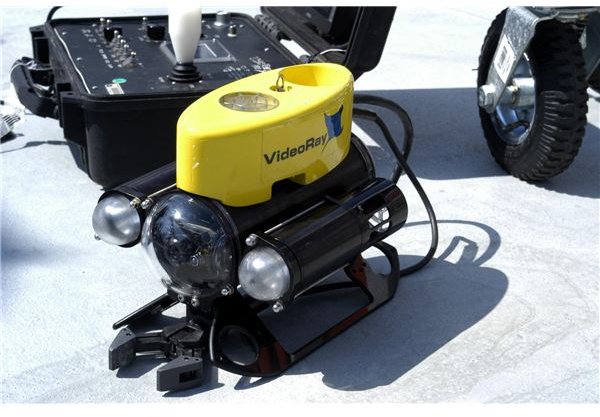 There are three major R.O.V. kits available for purchase either online or through mail order catalogs (these are not impulse buys and are almost never seen in a brick and mortar store). I say there are only three because in my experience the cheap looking imports from Hong Kong and other Eastern countries are poorly built and tend to leak or break within a couple of hours of underwater use. When considering an underwater robot kit there is only one major consideration – durability. If the unit you choose cannot stand up to the environment in which you expect to use it, then no matter how good the optics are or what the maneuvering capabilities may be, a unit that loses water through seals will short out and cease working.
ROV-in-a-Box Kit from Nventivity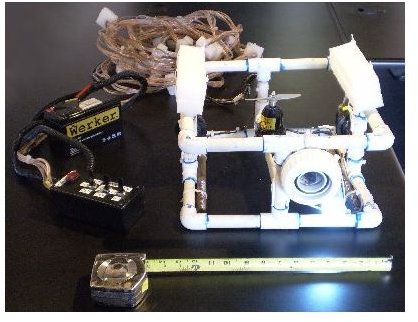 The Nventivity ROV-in-a-box is a robot building kit that essentially offers all the components you need to build a submersible ROV for $249.95. This kit includes a PVC frame, dual motors, an underwater light, black and white camera, 50-foot tether, operator control box, and dry-cell battery and all of the props, switches, connectors, wire covers, in-line fuses, labels, buoyancy devices and miscellaneous materials needed to complete the project. Nventivity lists the following items that you will need that are not included; PVC cement, soldering iron, wrenches, drill, scissors, battery charger, or TV monitor_._ If you would rather purchase just the instruction manual and parts list you can do that as well for only $49.95 but not having to search around for the right parts will probably be worth the savings you could get by assembling the kit yourself.
The video on the Nventivity website is quite nice and the unit is made of sturdy material although the camera mount and light are off center and cause the unit to "float" awkwardly if all of the buoyancy is used (simple Styrofoam). A fair ROV at a fair price. This one shouldn't be used in areas with uneven floors as the PVC frame may get lodged in and around objects in the environment. With a few structural modifications (the addition of a plastic plate to each of the bottom joints) this could be the perfect unit for exploring shallow lakes and rivers.
The ROV Kit ML301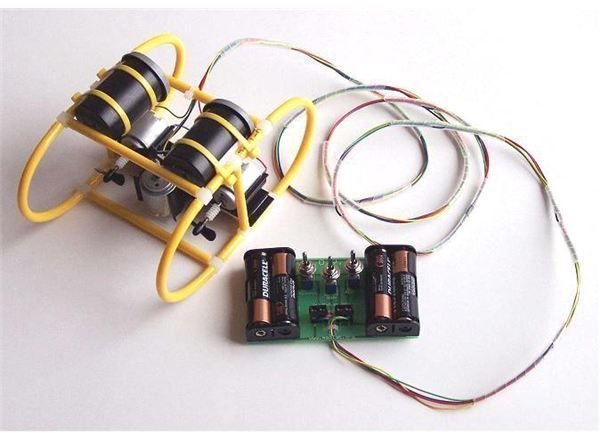 The ROV ML301 kit from MadLab runs a cheap $69.95 and is intended for educational use. The kit is easy to assemble only requiring a soldering iron, solder wire, small flat blade screwdriver and small wire clippers. The frame is a hollow aluminum and easily dings and dents but is sufficient if you are using it in a pool or small tub. Interestingly enough this little unit is powered by four AAA batteries and comes with only a six foot umbilical cable. With a bit of engineering, a longer umbilical could be attached to this underwater robot so that it would have a greater range, but this isn't to be used for exploring as there is no camera and no lighting. These would require a much larger power source and a restructuring of the device. So this one is OK if you want an underwater remote control toy or teaching tool, but not for much else.
R.O.V. Underwater Robot Kit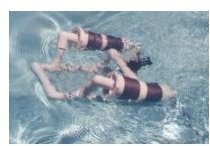 Another teaching underwater robot is the R.O.V. offered by Super Charged Science. This kit includes about half of the material you'll need to construct an underwater robot for $69. The additional materials are estimated at around $80 by the website. This is essentially a bigger, more DIY version of the ML301. Again great for teaching or using as a toy but not good for much else unless major modifications are made including the addition of lighting and an underwater camera.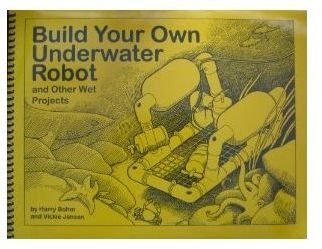 If you are more interested in how to build an underwater robot from scratch instead of having a kit already put together for you, then the MIT Sea Perch is the perfect place to start. This free instruction manual was put together by MIT students as a cheaper version of the model in Build Your Own Underwater Robot and Other Wet Projects by Harry Bohm and Vickie Jensen-available at Amazon for around $20. The Sea Perch is a great DIY underwater robot. Kits have been based on this model for quite some time. There are several more advanced projects in the Bohm and Jensen book if the above kits or the Perch just don't seem to fit your needs.
Product Information, Images and Screenshots Courtesy Of:
Image Courtesy of https://www.nasaimages.org/luna/servlet/detail/nasaNAS~6~6~35161~139028:KENNEDY-SPACE-CENTER,-FLA—-Pictur
MIT - https://seaperch.mit.edu/build.php
Nventivity - https://www.nventivity.com/ROVIAB.html
Apogee Kits - https://www.apogeekits.com/rov_kit.htm
Super Charged Science - https://www.superchargedscience.com/sciencekits.htm#rov
This post is part of the series: Robot Building Kits & Underwater Robot Kits
Looking for robot building kits, cheap robot kits or underwater robot kits? If so, here in this series, we'll show you where to get them, the features and how much they cost.