Guide to the Best Solar Powered Ovens & Tips on How to Build Your Own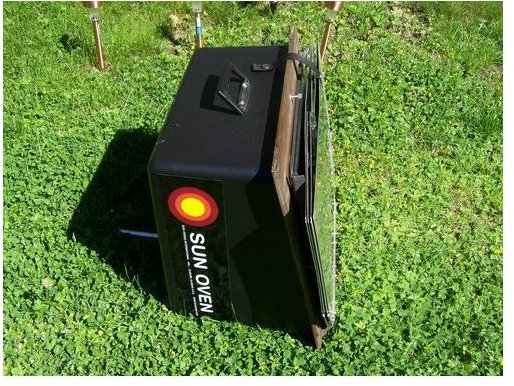 Introduction
At their most basic, the solar powered oven works by converting the rays of the sun into heat. Reflectors direct the rays on to a dark pot which is usually placed inside a plastic or glass cover to retain the heat, allowing even the most basic design to reach temperatures of 300 degrees Fahrenheit or more. This is a great way to enjoy pollution free cooking besides giving you substantial savings on your electricity bills. The obvious disadvantage is that you need the sun to do the cooking. Here are some products you need to consider if you plan to cook using the solar route.
Global Sun Oven - Solar Cooker
The Global Sun Oven, which is available for around $235 from Amazon, is touted as the world's most popular solar powered oven. The Global Sun Oven is constructed from advanced materials including rust-proof, highly polished, mirror-like anodized aluminum reflectors and will reach temperatures of 360 to 400 degrees Fahrenheit, allowing you to cook any meal that you would in a normal oven. This solar powered oven has been used in over 126 countries, including at sub zero conditions at a base camp on Mount Everest, so it is operable virtually anywhere. With dimensions of 19" x 19'' x 11'' and a weight of just 21 pounds, it can be carried virtually anywhere and can be used in both summer and winter, allowing you to practice pollution-free cooking throughout the year.
Tulsi-Hybrid Solar Cooking Oven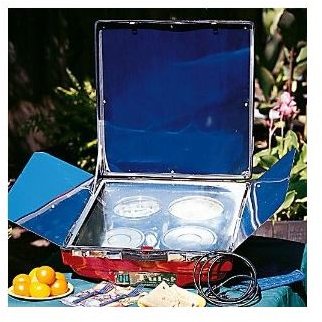 Saving the earth is all very well, but what if the solar part doesn't work? Rather than starve to death, you can use the Tulsi-Hybrid Solar Cooking Oven from the Sun BD Corp. At only $346 from Amazon, the oven also allows you to discreetly plug into the mains when no one is looking. Its unique features include a rugged 95% reflective one-piece reflector panel which has a higher reflectivity than a standard glass mirror and a double paned oven window virtually eliminating condensation. The Tulsi-Hybrid also has double rubber oven seals for better long term heat retention and a larger internal cooking chamber allowing you to cook 4 different foods at one time. Importantly, the hybrid operation allows you to typically use 75% less electrical energy than your standard in-house oven. The Tulsi-Hybrid is also portable for easy transporting and can be used anywhere from Canada to the tip of South America, allowing you to impress the inhabitants of many countries.
Cooking With the Sun: How to Build and Use Solar Cookers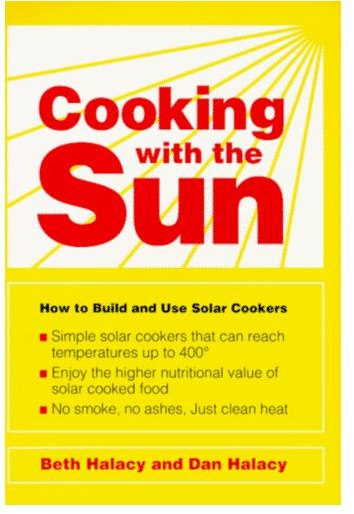 Want to stop global warming but are on a tight budget? What you need is "Cooking With the Sun: How to Build and Use Solar Cookers." This paperback, available for $39.95 at Amazon, will tell you how to rustle up your very own solar powered oven for just a few dollars and a couple of hand tools. "Cooking With the Sun" is endorsed by the American Solar Energy Society and the National Renewable Energy Laboratory so the chances of burning your house down trying these plans are negligible. A host of recipes are handily included and are sure to convince you that low tech is the way to go.
Conclusion
These diverse solar powered products illustrate the options open to you as you pursue cooking using the solar powered oven. While they all have their advantages and disadvantages, the most sensible route is probably the hybrid option which allows you to cook even when the sun is not up.
References
Product information and screenshots courtesy of Amazon.