DLNA TV - Tips on Shopping for a DLNA-Certified TV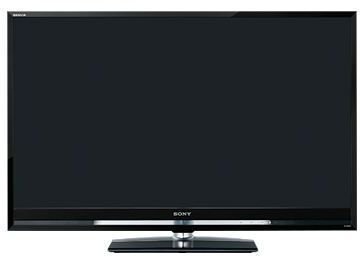 From plasma to LCD and 2D to 3D TV models, the range of televisions that are available today is staggering. While many consumers simply pick a TV based on price and picture quality, there are enhanced features that make some models standout from the rest. Not least among which is the DLNA standard.
DLNA-certified televisions allow the playback of videos, music and pictures from other DLNA-certified devices in a seamless and hassle-free manner. The feature allows TVs to be easily connected to other certified devices such as mobile phones, PCs and game consoles for the purpose of streaming media. That media can be stored on a device that is located elsewhere, whether that is a computer in the next room or a NAS (Network Attached Storage) device in another country.
Since it was Sony that set up the Digital Living Alliance, it is no wonder that they have a fair number of DLNA-certified TVs. Notwithstanding this fact, other manufacturers are fairly represented in the DLNA TV arena as well: the Pioneer Kuro PDP-5020FD is a good example. Not only is the PDP-5020FD a good TV, but it also performs all the functions that one would expect a network TV to be capable of.
What are DLNA-Certified TVs Capable of?
However, being DLNA certified doesn't mean that you will be able to watch all types of content from other DLNA certified devices, or even that the devices will work together perfectly. For example, though the Sony Bravia KDL-52XBR6 and Sony KDL-46Z4100/B are all DLNA certified, they can't stream video using DLNA because they are only certified to stream music and video.
This brings up a very important point you must consider before purchasing a DLNA TV: you should verify what DLNA function the TV can perform before making a purchase decision. While it is a given that TVs generally serve as a playback medium and rarely as a media server, there are still devices that can perform multiple roles (server, playback, controller) within the network.
Conclusion
The major selling point of the Digital Living Network Alliance standard is that it offers a simply way of accessing your content (video, audio and pictures) without the hassle of fiddling with complicated configuration settings. However, being certified doesn't mean that you will be able to stream all types of media to the TV or that the television will work well with other devices. Your best bet is to check the TV's full list of DLNA capabilities and read some trustworthy reviews before you make a purchase.
References
RBGRN.net, How to choose a DLNA Media Server for Windows, Mac OS X or Linux
CNET, Are DLNA-certified HDTVs worth it right now? Ask the Editors
You can find a large number of DLNA TVs at Shopping.com.
Image credit
Sony KDL46Z4100B DLNA devices, Sony
This post is part of the series: DLNA Devices
What is DLNA? Where can you find a list of DLNA devices? This series will provide you with all the information you need on DLNA (Digital Living Network Alliance) devices.