Advanced Spy Equipment: Buying Guide & Recommendations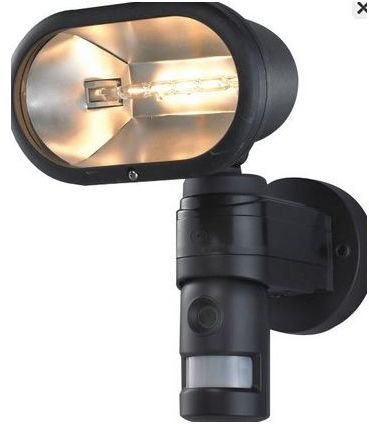 Introduction
Advanced spy equipment in movies may look like futuristic spy gadgets, but some of them actually exist right now. Not all people who use them are secret agents, though. They are mostly used for law enforcement, journalism and extreme parenting. Here are some recommended advanced spy equipment that are appropriate for all kinds of people.
Outdoor Motion Light DVR
A DVR is built into this video surveillance camera. It includes a 2GB SD card for storage, which means you just have to place it wherever you want without attaching any kind of external storage device. You just need to retrieve the SD card if you want to view the recorded video. It takes high quality 640x480 video as well as high quality audio. It has a compact size so it can be easily hidden anywhere outside your house or any place you want to monitor, giving you security and the knowledge of what is happening in your target area when you are not there. This surveillance equipment can be purchased for $179.65.
Spy Hawk Turbo Pro Real Time GPS Spy Equipment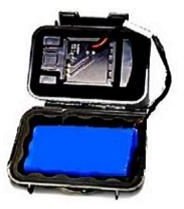 This powerful GPS tracking device lets you track a vehicle or a person anywhere in the world. Its accuracy can give you the exact street location of your target in a quick manner. It sends data every 10 seconds when the target is moving fast like if your are tracking a vehicle or a person inside a vehicle. It sends data every 20 feet if the target is slow moving. This way, the battery is conserved by only sending data according to the distance being covered by the target. The tracker even goes on sleep mode if the target stays stationary for a time. With a slow moving target, the battery can last for more than 75 days, making it possible for you to conduct a long term surveillance of your target. You can buy it for $699.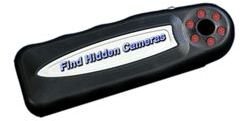 As the name suggests, this device can be used to detect hidden cameras. Using an array of ultra bright LEDs, this camera detector sends light that reflects on the hidden camera's lens, therefore detecting it. It works optimally in a small room like a living room, a bathroom and a living room. It runs on 2 AAA batteries and it has a very compact design, which means you can take it anywhere and be the ultimate hidden camera detector. You can get it for $84.99.
Miniature Magnetic-Mount Motion-Activated Weatherproof GPS Vehicle and Personal Logger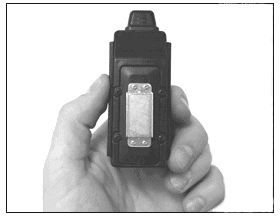 Only slightly larger than a standard sized USB flash drive, this compact GPS tracker can be placed discreetly on a vehicle or inside a person's bag or even their pocket. It logs all the movements made by the target with location information, speed and the time and the date. The logger does not log anything if the target is not in motion, prolonging its battery life. The logged data can be retrieved by simply getting the logger and plugging it in to a computer via USB port. The price for this device is $199.
Ultimate Key Logger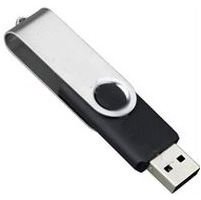 This is the ultimate advanced spy equipment for computer activity logging. You simply plug it into your target computer and after about 15 seconds, it would have already installed an undetectable piece of software that will log keystrokes and visited web pages. You can also set a keyword that when typed on the computer, the software will automatically take a screenshot of the current screen. This is perfect for parents who want to keep tabs on their kids or for professionals who want to monitor activity on their office computer while they are away. Retrieving the logged data can easily be done by simply plugging the device back into the computer via a USB port. The data will automatically be stored into the device and you can then access and analyze it at your own leisure. You can get it for £175 or $282.40.
References and Image Credits
https://www.surveillance-spy-cameras.com/outdoor-motion-light.htm
https://www.advancedspyequipment.net/product_info.php?products_id=1&osCsid=500aecd093c402249cede4108636a033
https://www.spytechs.com/bug_sweep_equip/hidden-camera-detector.htm
https://www.thespystore.com/gps-usa.htm
https://www.spycatcheronline.co.uk/ultimate-logger-p-800.html