A Guide to Spy Tracking Equipment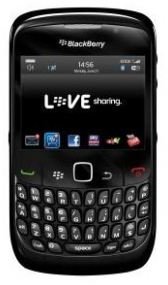 Any GPS locator can be used as spy tracking equipment, but the smaller the piece of equipment is, the less likely it will be discovered. The whole point to spying on another person is not getting caught. With the advent of GPS technology and cell phones, tracking a family member or friend has become quite affordable. You may opt for 'real-time' tracking which requires a pay for use cell phone type plan. The more affordable 'passive' tracking records the device's movements for retrieval later.
Real Time Tracking
The most common use for real time spy tracking equipment is to monitor criminals on parole. The trackers allow government officials to impose virtual fences. This option alerts officials if the individual being tracked wanders outside the perimeter. Another common use for real time tracking devices is to track movements of assets. A very tiny GPS tracker is inserted into money stolen from a bank, for example. This allows for recovery of the asset, as well as tracking the criminal responsible for the theft.
The growth of the cell phone industry has increased the ease of use of these devices. There are spy tracking equipment devices small enough to place in a pocket or in a child's backpack. Parents with teenage drivers are taking advantage of real time GPS phone tracking software that can be added to their child's cell phone. A GPS tracker can also be placed with a magnet under any vehicle. Real time tracking, while not cheap spy equipment, will assure that an elderly parent suffering from dementia or a small child will always be easy to locate.
Real Time Tracking Devices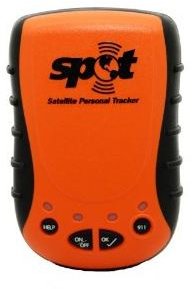 Some high tech spy gadgets operate directly from satellites, rather than using cell phone technology. Certain spy tracking equipment is used by mountain climbers, hikers and persons living in very remote areas. The satellite trackers allow the individual to send a 911 signal if in distress from anywhere in the world. Another use for the real time tracker is to find a lost pet. 'Doggy lo-jack' is not the same as the microchip which merely holds information. The pet tracker is attached to the animal's collar for constant tracking.
For total protection in spy phones, the Blackberry Curve 8520 SpyPhone is one the superior high tech spy gadgets. The SpyPhone (shown above) actually sends copies of every phone call, text message and e-mail sent to or from the phone. Additionally, the phone sends a GPS location via Google Maps every 15 minutes. Though not a piece of cheap spy equipment, if you have a delinquent teen, or a wandering spouse, it could well be worth the $460.
Another real time tracking device is the $97 SPOT personal tracker available at Amazon, which is perfect for anyone that spends time in remote locations. Not dependent on cell towers, the SPOT operates from the 12 United States civilian satellites. Capable of sending a homing beacon, accurate to within 20 feet, it could save a life in extreme situations. SPOT sends a 911 message every 15 minutes for up to 7 days, depending on battery drain at the time of signal. SPOT will work when other spy tracking equipment may fail.
Passive Tracking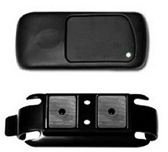 While not an effective means of locating a lost person or vehicle, the passive tracking device has its uses. Primarily used in civilian applications, passive tracking logs the travels of an individual or vehicle. The information is later downloaded via USB connection to a computer. There is not a real-time readout with this type of device. Generally used by parents to track the movements of their child, there are cases when the passive tracker is adequate to track a cheating spouse. Business owner's can use passive spy tracking equipment to learn if an employee is driving a company vehicle after business hours.
Passive Tracking Devices

A great example of passive spy tracking equipment is the EyeTech Mini GPS Logger (seen above) sold at EyeTek for around $325. The Mini GPS Logger is weather resistant and has a strong magnetic bracket to attach it to any metal surface. An employer can use the logger to track the whereabouts of employees, or potential misuse of company vehicles. A parent can track the travels of a teen driver, or a spouse can verify an alibi of his/her significant other. Compatible with Windows operating systems, the Mini GPS operates on batteries that recharge in about an hour while connected to a computer.
The SuperTRAK Logger, sold at SpyGear4u for $249, is one of the smallest GPS loggers on the market and thereby, not cheap spy gear. It would be possible to drop this device, undetected, into a backpack to monitor your child's daily movements. This would be, however, a perfect option to use for an elderly or a mentally challenged relative. Small enough to slip in a pocket or clip to a belt, the SuperTrak Logger also has a weatherproof case and removable magnetic holder for use as spy tracking equipment on a vehicle.
Resources
Image Credits:
BlackBerry 8520 SpyPhone courtesy of EyeTek
SPOT Personal Tracker courtesy of Amazon
Mini GPS Logger courtesy of EyeTek
SuperTRAK Logger courtesy of SpyGear4u