Teachers' Educational Tech Toys: Preschool to 5th Grade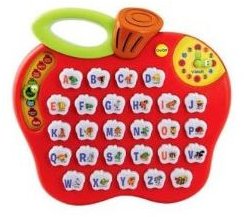 Teachers Educational Tech Toys: Preschool
With many of the children entering preschool already exposed to hand-held computers, cell phones, Nintendo DS and PSP portable gaming systems the thought of using technology in the classroom should come intuitively. The Vtech company has latched on to this early development stage and offers literally hundreds of learning tools that can be used at home or in the classroom. The Vtech Preschool Learning Alphabet Apple is just one example that can be used by teachers. Educational tech toys like this one are quite affordable as well. The Learning Alphabet Apple runs about $20 on Amazon. It has eight different learning modes that teach letters, sounds and how to tell time as well as including animal sounds and a music mode.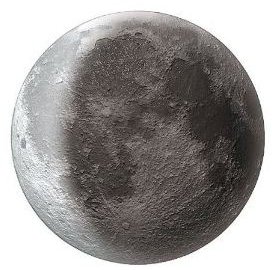 The Uncle Milton Moon in My Room is an illuminated plastic model of the moon complete with contours that display the 12 phases of the moon in five-second increments. The moon can either be controlled via a remote or can be set to turn on when the room becomes dark. This is a great tool for teaching about phases of the moon or introducing children to the moon in general. At $19.75 this little tech toy can be incorporated into all kinds of lesson plans.
Teachers Educational Tech Toys: Elementary Grades 1-5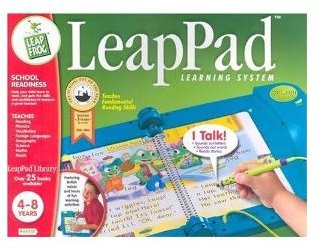 Almost everyone who has a child has heard of Leapfrog and the various learning toys that this company has developed for children of all ages. The LeapFrog LeapPad Learning System is a guided learning toy that allows children to interact using a stylus with books that are placed in the system. There are books that teach beginning to advanced reading and math as well as a variety of other subjects, including phonics, vocabulary, science and music. At $109.99 the LeapPad is well worth the price. In a classroom setting two or three of these could be placed at different learning stations or even kept for the students that need at little extra help. The LeapPad system might be the single best educational tech toy that has ever hit the market.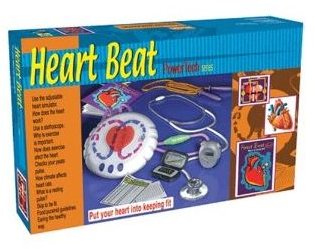 The Power Tech Heart Beat Science Kit is a perfect way to introduce kids to their heart; it works great in a gym or science class. The $25.83 price point will also please the school accountant. The kit comes with a stethoscope, a blood pressure cuff, a jump rope, pedometer and stopwatch as well as a model circulatory system that can be adjusted to show students how fast blood is traveling through their bodies.
These first few teachers' educational tech toys are geared toward younger children in the early stages of development. On the next page we will look at Middle School and High School students and their needs.
Teachers' Educational Tech Toys: Middle School Grades 6-8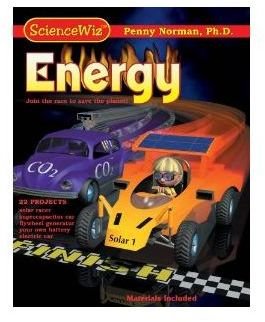 If you're having trouble trying to connect to your students–they just don't seem to understand the whole renewable energy fuss–try the Energy Wiz: Race to Save the Planet kit. This Dr. Toy 10 Best Educational Products Award Winner allows students to build a solar car, launch a super capacitor car, make an electric car, spin a flywheel generator, build a battery to light a LED, create a kinetic chain reaction and complete 16 more unique energy-based activities. The kit, put together by Doctor Penny Norman, includes everything that is needed outside of common household items and batteries. At $17.95 you might want to check out some of the other products in the ScienceWiz series. For most teachers, educational tech toys like these can add a whole new dimension to the student experience.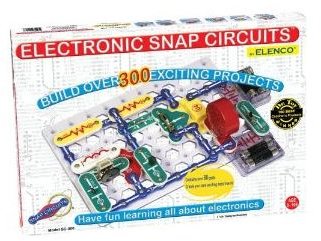 Introducing electricity in a classroom setting can be an exciting experience if you have an interactive tool that shows the students exactly how resistors and capacitors work. Otherwise it can be about as much fun as watching paint dry. Get your students out of their seats and get them engaged with Snap Circuits. The Snap Circuits SC-300 kit allows students to create a radio, doorbell, burglar alarm and several other electric devices without using a single tool; every piece snaps into place.
Using Snap circuits really is a snap. All of the electrical connections are soldered into plastic components that snap together. There is no need to try to explain the abstract electrical diagram to your students when you can show them in real time a real device. This is one of the best tools for teaching electricity that I have personally seen. Check this one out for sure. It retails for $34.24; you'll also need to provide 4 AA batteries. Overall it's a great value and you might want to get three or four so that your students can experiment. The comprehensive manual can be downloaded directly from the site and includes crystal-clear instructions for over 300 projects.
Teachers' Educational Tech Toys: High School Grades 9-12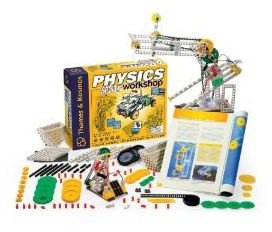 The Thames and Kosmos Physics Solar Workshop is like a Lego or Kinectics kit that runs on a solar voltaic cell. The projects are relatively easy to build but offer real-world possibilities for solar power. As far as teachers' educational tech toys go, this one has potential for use in several different classroom areas. It can be used to teach solar power, electrical current, work load vs. energy and all sorts of other lesson plans. The color photo instructions are easy to follow and give helpful hints on construction.
The one major drawback of this kit is that the solar cell and 1.5v motor can have trouble working in low light. In full sunlight the panel works well and with the addition of a secondary source (a flashlight or 100W bulb) the motor can handle most loads. Purchasing an additional solar panel or two could allow even more load capacity. The $41.07 price tag won't cloud up your budget and will allow you to pick up a few extras to add to the basic kit, depending on your particular lesson plans.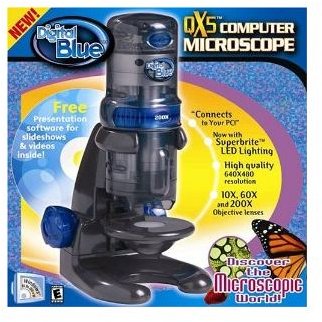 Every science classroom should be equipped with the Digital Blue QX5 Digital Microscope. This microscope features 10X, 60X, 200X magnification lenses as well as the ability to connect to a computer and put the display up on the screen for the entire class to see using a whiteboard or projector. The QX5 allows teachers and students to view, edit, animate and even measure samples and then create slide-shows and videos to present their findings. It's 15 frame per second playback offers a nice quality video and the 640 x 480 VGA resolution offers beautiful images.
One of the suggested uses for this particular teaching tool is to take pictures of various everyday objects at a high magnification and then have the students try to identify them. This will peak their curiosity and soon they'll be trying to put everything in the room under the microscope. When you are looking at teachers educational tech toys this one is sure to be a crowd pleaser.
References
All Images Courtesy of Amazon.com