A Review of the Latest Cheap Spy Gear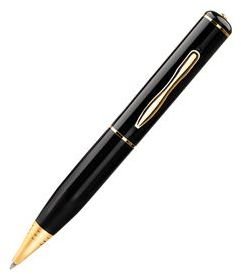 LYD Mini Spy Camera with Audio
A review of the various cheap spy gears throws up the LYD Mini Spy Camera with audio. This square shaped small size camera with pinhole lens makes for a basic entry level spy gadget to capture rudimentary pictures and conversations on the sly. A small CMOS chip serves as the memory.
The product comes with both wired and wireless option. The CM208CA version measures1.4×1.6×1.4inch and weighs 2.5 ounce. weights 2.5 ounce. CM203CA version measures 1.4×1.2×1.6inch and weighs 1.6 ounce.
Priced at $13.99, this mini spy camera ranks high in the list of cheap spy equipment available in the marketplace.
Swann SW234-PC2 2 GB DVR Pencam
The Swann SW234-PC2 DVR Pencam hides a small pinhole camera inside a functional pen. The camera is so small that it remains virtually invisible. The product allows taking high resolution images and videos with a touch of a button, when the pen is tucked away in a pocket, making it a must have accessory for lawyers, law enforcers, sales people, mystery shoppers, surveillance experts, and others. Even without spy-work, this gadget makes for a great inexpensive instrument to make videos and images for youtube, MySpace, Facebook, and more. Just click the button on and off, and connect to the standard USB directly to the PC.
The camera provides 640 x 480 video resolution and 1280 x 960 stills resolution, and generates AVI files compatible with Windows XP, Vista, and 7. The 2 GB internal memory provides over an hours recording, and the build in microphone allows capturing audio. The time and date stamp accounts for an added functionality to this wonder gadget. The product features an easy to use USB connection for easy PC and web upload, and function with rechargeable batteries that last for about 90 minutes. And yes, the pen is ball-point and features black ink!
The product is priced at $59 at Amazon, making it among the most coveted cheap spy equipment.
Land Air Sea LAS-1505 Mini GPS Vehicle Tracking System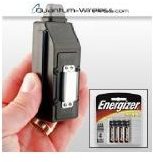 Bulewater Security Corporation's Land Air Sea LAS-1505 Mini GPS Vehicle Tracking System is the wonder gadget of the decade. This small pocket-size tracking key facilitates covert GPS vehicle tracking. Using this device, parents can monitor their children's whereabouts and driving habits, spouses can keep a check on their partners, business owners can keep track of their employees movements, investigators can log the comings and goings of people, law enforces can to track the activities of suspects, and more.
Simply place this tracking key in or under the vehicle to track using the power magnet on its casing, and let the gadget do the trailing work for you. The device capture signals from the department of defense satellites that orbit the earth and traces the location and path of the vehicle within 2.5 meters of accuracy. On retrieval of the gadget after the trip, simply plug the device directly to the computer's USB and download from the powerful internal memory a wealth of information such as the location, date, and time wise travel path, driving speed, stoppages with duration, and more. The report displays over a digital street map interfaced with Google Earth, or as easy to read text report.
This covert GPS vehicle tracking key runs on just 2 AAA batteries, and is water resistant. The Product ships with four Energizer High-Energy AAA Lithium Batteries that does the work for a long time. Two hours of driving per day, for instance ensures that the batteries last for three weeks, and a low battery indicator shows when it is time to change.
The product costs $198.98 in Amazon, with no recurring monthly fees, making it a fantastic cheap spy gear!
References and Image Credits
Swann Securities. "PenCam Mini Video Camera & Recorder - DVR-421." https://www.swann.com/s/products/view/?product=998. Retrieved 15 february 2011.
Bluewater Security Corporation. "LandAirSea Tracking Key Mini GPS Tracking System." https://bluewatersecurityprofessionals.com/Tracking_Key.htm" Retrieved 15 February 2011.