Gadget Lover's Guide to Valentine's Day Gift Ideas
Valentine's Day Gift Ideas
Valentine's Day is for loved ones, not just the significant other (though that is very important too). It is common for couples to exchange jewelry, flowers, and of course some chocolate candy. There are other things that you could give the special person in your life, and some gifts for your children as well. One of these Valentine's Day gift ideas will have them rocking in no time!
If you are having problems figuring out what to give for this holiday, here are some great Valentine's Day gift ideas for you to check out. Most of the gift ideas are under $100 and can be purchased easily on Amazon.
Valentine's Day Gift Ideas: Hearts
Valentine's Day is all about love and hearts. So, why not get your special someone a gift that has hearts?
The My Little Beating Heart Stress Relief Pillow is a very soft pillow in the shape of a heart that is easily huggable. It will help you to bring your own heartbeat to the rhythm that the pillow is giving off to help sooth you and put you into a meditative sleep. This can be found on Amazon for only $39 and will be a fabulous present for people of all ages to de-stress.
There are also many other plushies and other items that are readily available during Valentine's Day at traditional stores. Depending on how much you want to spend, you can easily find things in the $5 to $20 range.
iPod Accessories
Staying in touch with your loved one is something that is very important. If you are both big texters and are constantly in touch on your iPhones, the iPhone Keyboard Case for only $39.99 on Amazon is a great present for a Valentine's gift.
The very cool iPod Pinball Magic accessory is something that a gamer would certainly enjoy if they use their iPod or iPhone for any pinball gaming. This fun accessory is made for the iPod touch (generations 1-3), iPhone 4, iPhone 3GS, and the iPhone 3G. It is pretty cheap coming in at only $24.95 on Amazon and is sure to draw some attention whenever used in public!
Gift Ideas: Home Décor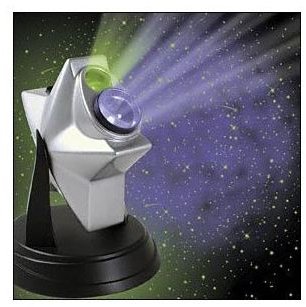 Giving a loved one something that you think they will enjoy in their own home is a good idea – if you know the person's likes and dislikes. Here are some cool gadgets that you could perhaps give to someone that you love this Valentine's Day.
Lovers enjoy looking at the stars together, but sometimes it isn't so easy to do when living in a large urban area, or perhaps you want a bit of privacy while making out under the stars? Well, the Laser Light Show is the perfect gift for this and is only $104 on Amazon.
Jellyfish are very calming to watch, but not many people would really want them for pets. The LED Jellyfish Mood Lamp is only $29.99 at Amazon and is the perfect solution for those who want a fake pet – no maintenance required!
Valentine's Day Gift Ideas for Kids
Kids love to get Valentine's Day gifts too! Besides giving their friends and classmates little cards, parents also usually get their children some special present that they will enjoy.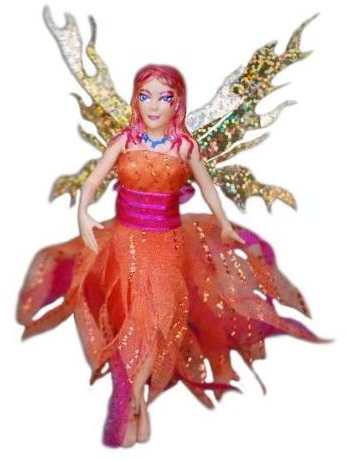 Here are some really fun Valentine's Day gift ideas for girls:
The Flitter Fairies are super adorable for girls and will keep them entertained for hours! They will also perhaps cause some jealousy amongst their friends they play with, so maybe get them two kinds. These aren't readily available in most cities, so your best bet for this is to look for it on Amazon where it is only $19.99.
Girls would also love anything with hearts, flowers, and embodies the spirit of Valentine's Day – including some special candy for the special day devoted to love.
Here are some really fun Valentine's Day gift ideas for boys: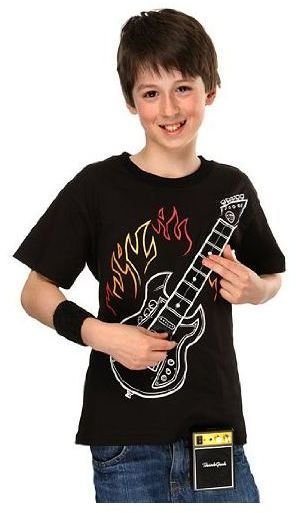 Boys love to make some noise and have cool toys and gadgets that their friends don't have. The Electronic Rock Guitar Shirt fits both of those purposes and is only $19.99 on Amazon!
Boys would also love anything from their favorite sports team, new video games, a cool gadget with a car theme, and of course some Valentine's Day candy.