Top 5 Remote Control Toy Plane Models
Buying an RC Toy Airplane
Flying is the dream of every child. Ever since the invention of the remote control toy plane, kids have been able to fulfill their flying fantasies in a wonderful way. There is a wide range of RC toy planes available on the market today. Models are available in different price ranges to suit everyone's budget. Each model offers some unique features to excite the imagination of kids. The best part about remote control planes is that even adults can enjoy them as much as their children do.
1. Sky-3845 Airbus Remote Control Airplane
This model is easy to assemble and the full unit can be ready to fly within five minutes. This toy comes in the form of a kit that includes the airplane, dual channel remote commander, and rechargeable battery along with a charger. At the heart of the machine is a ferro-magnetic motor that offers three variable speeds. The model is 23 inches in length and has a wingspan of 31 inches. The Sky-3845 can fly for 10 minutes at a stretch within a range of 200 yards. The wheel and under-carriage design is sturdy enough to ensure perfect take-offs and landings. The model is available at a discounted price of $39.95 at Raidentech.
Photo Credit courtesy of Raidentech
2. Remote Control Top Gun Style Microfighter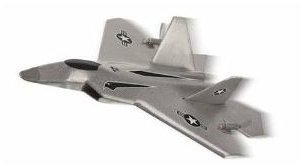 For kids who love fighter planes, this Microfighter model is designed in the style of fighter jets featured in the famous movie "Top Gun". The plane is constructed with a strong PSP foam material, which makes it sturdy and easy to manoeuvre. The reinforced nose construction is shock resistant, landing gear is removable and the model features a dual prop drive. The length of the toy plane is 8 inches, wingspan is 11 inches and the height is 2 inches. It weighs about one pound. It is powered by 6 AA batteries, which are not included. It is ideal for kids in age group of 12 years and above. It is available at a discounted price of $29.97 at Amazon.
Photo Credit: Amazon
3. Palm-RC Micro Plane

If you are looking for a mini RC plane that fly indoors as well as outdoors, consider the Palm-RC. This micro airplane is easily manageable indoors, and in calm weather it can fly outdoors too. The charging of the plane is quite fast and is done directly from the two channel remote control. It can be flown even in small spaces and provides long flight time because the high powered lithium battery. It is probably the lightest RC toy plane that you can find. Raidentech.com offers it for a very special price of $7.95.
Photo credit courtesy of Raidentech.
4. Transall C-160 ARF Remote Control Toy Plane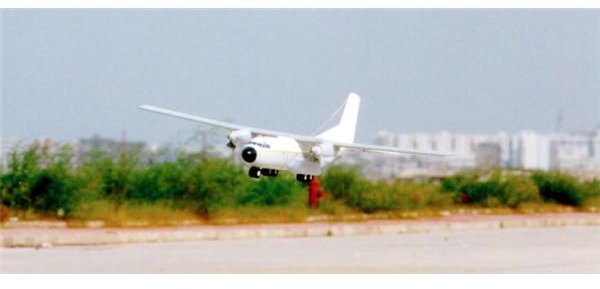 If you are looking for a great-looking scale airplane, C-160 ARF is a good choice. The fuselage of the plane is made of fiber glass and wings are made of sheet foam. Control horn mounts are pre-installed and the leading edge of the model is pre-shaped. The plane has a twin engine which gives a shaky and powerful sound. That makes flying it a completely different experience from a single engine toy plane. This plane is a combination of high performance and very real looks. Raidentech.com is selling it at a discounted price of $200.
Photo Credit: Raidentech.com
5. Excalibur 8628 Sky Wings Recon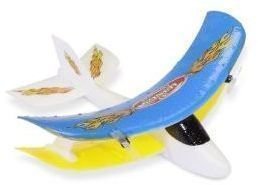 This is a light weight RC plane with an aerodynamic design and a strong body that is built to last. High speed performance is the best thing about this toy plane. The model operates at three different RC frequencies to enable you fly it without RC interference from other toy planes. The plane has full function digital controls that ensure it flies smoothly both indoors and outdoors. This model is available at Amazon at a discounted price of $45.88.
Photo Credit: Amazon