The Top 4 Amazon Kindle Chargers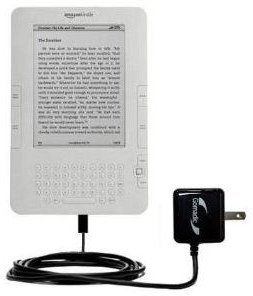 Purchasing a Good Charger for your Kindle
The Amazon Kindle electronic reading device has rapidly gained popularity among book lovers in the United States and also the rest of the world. There are a number of good companies that have introduced Kindle chargers as an important accessory that helps the user to avail the benefits of the device anywhere and anytime. Chargers for the Kindle are available in different price ranges depending on their quality and usage. Some chargers can be used more widely for different kinds of gadgets that need charging, while others are of a more basic type.
Rapid Wall Home AC Charger for the Amazon Kindle
The Rapid Wall Home AC Charger is available for the Amazon Kindle 2 and the Latest Generation Kindle DX. This product has a very sleek and elegant design. It is small in size and quite lightweight so that it can be carried along easily. The current output is fairly high at 1000mA to ensure quick charging. The product has a state of the art internal circuit that protects it against power surges, short circuits and over-charging. It comes with a lifetime warranty from the manufacturer Gomadic. The charger is upgradeable for various mobile gadgets. It is available at Amazon for a discounted price of $19.95.
iGo for Kindle Charger - AC/DC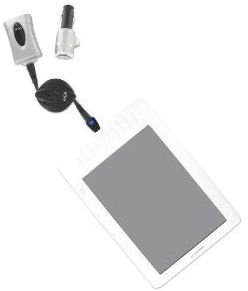 The iGo for Kindle Essential 2 in 1 Everywhere Charger for the Latest Generation Kindle and DX Tip is one of the most sophisticated chargers on the market. You can charge your Kindle device from any regular wall socket or vehicle using this charger. The product can be used for multiple gadgets such as smartphones, PDAs, mobile phones, digital cameras, gaming devices and Bluetooth headsets. The exclusive tip solution of this device allows different devices to be charges from one common source. It is sold by Amazon at a discounted price of $49.99.
International Wall Home AC Charger for the Amazon Kindle 2 & Kindle DX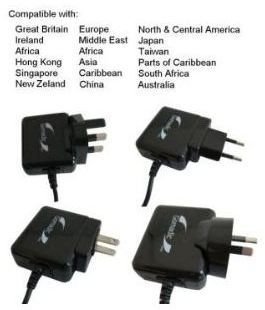 For those who travel globally, there is an International Wall Home AC charger for their Kindle device. This product kit includes four international plug adapters which allow it to be used in almost any part of the world. The charger functions at different voltages ranging between 100 to 240 Volts AC and frequencies between 50 and 60 Hz. The product comes with Gomadic's unique Tip Exchange technology that allows it to be upgraded at a small cost. It comes with a lifetime warranty. Amazon sells it at a discounted price of $24.95.
Duracell Mygrid USB Charger
Duracell's Mygrid USB portable charger is a highly popular accessory. It can be used for charging a vast range of electronic and digital gadgets. The product has a compatibility with the Apple USB cable. It comes with separate attachments for standard as well as Micro USB charging. It works efficiently for Kindle reading devices and carries extra power for all USB chargeable devices. The product also provides four hours of talk time for BlackBerry and iPhone. The charger is sold at Amazon at a discounted price of $34.99.
Photo credits courtesy of Amazon.