Buying Guide for the Top 5 Gas Powered Remote Control Cars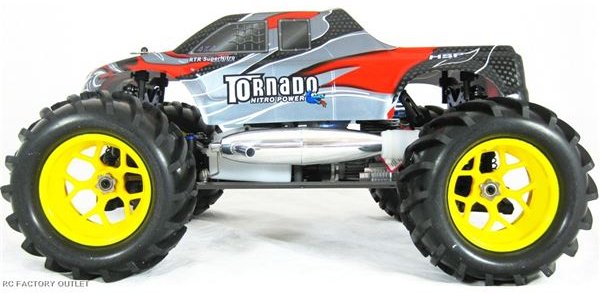 Gas Remote Control Cars
Remote control (RC) cars have come a long way. Gone are the days when fun and the pursuit of happiness at the track were hampered by the hassles of charging and recharging the battery. Battery operated remote control cars are equally fast and fun in their own right but gas powered remote control cars provide a sense of realism unlike any other. It's similar to maintaining and running a real car.
Gas powered RC cars are naturally bigger in size compared to other models sold on the market. They are also more complicated and may require further assembly or modification depending on the type of car you buy. The good thing about gas RC cars is that they can be endlessly modified or personalized according to the whims and desires of the owner. They can also reach speeds of more than 30 MPH. It also goes without saying that RC gas powered cars are meant for the more mature individual. Serious hobbyists and car enthusiasts are welcome to indulge.
1. HSP 4x4 RTR Nitro Powered RC Car
The HSP RTR is a race ready nitro powered machine. It can be used right out of the box and is fully assembled for instant pleasure at the track. The incredible realism starts with the chassis and features a fully functional independent double wishbone suspension set up on all four corners of the car. It also comes with a center differential and oil filled shock absorbers for increased damping rates on all terrain.
The new 2.4Mhz radio controller is designed to provide increased range and zero interference from other remote control devices. The digital signal of the radio will automatically transfer from different channels to make sure that no two cars are on the same channel. Prices range from $250 to $300 on eBay. This is for the serious remote control car enthusiast only.
2. Traxxas Nitro Sport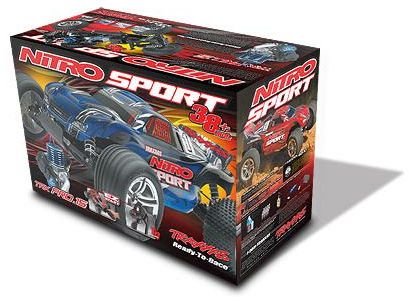 The Traxxas Nitro Sport brings to the race track more than 20 years of dedicated experience to the gas powered remote control car industry. Like the HSP 4x4, the Nitro sport is race ready right out of the box and also features a realistic approach to both operation and maintenance. It has an electronic starter controller that features a built-in diagnostic feature similar to modern automobiles of today. The TRX Pro 1.5 engine has a precision two-needle carburetor that improves performance and power output.
The Nitro Sport is an ideal gas powered remote control car for the novice enthusiast. This will serve as ideal platform to learn more about the vast capabilities of nitro powered cars and will give further insight to the parts and components that are vital to performance. Prices start at $249 on eBay and other retail stores.
3. Traxxas Nitro 4TEC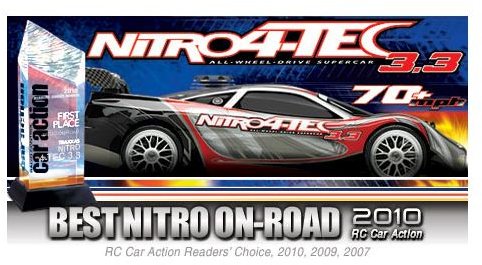 If speed is your ultimate desire then it's time to meet the supercar of remote control cars. The Nitro 4TEC is capable of reaching speeds of up to 70 MPH! It also features next generation 2.4GHz with Traxass Link radio control system which will let you seamlessly link up to 20 similar Traxass Link model cars automatically. You simply power up the radio controller and the car you want to use and the controller will automatically use the settings that are appropriate for the set up.
The radio controller is also fully adjustable.You can set the steering and throttle points according to your specifications. The race ready engine is combined with a sturdy, lightweight chassis and makes the Nitro 4TEC the fastest remote control car to ever hit the tarmac. eBay offers the Traxxas Nitro 4TEC around $420-a relatively modest amount to experience the ultimate in gas powered remote control cars.
4 & 5: Kyosho 1:9 Scale 4WD Rally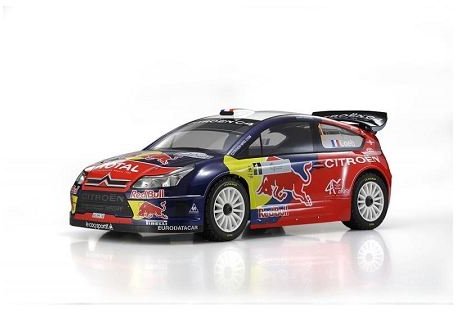 Fans of the WRC (World Rally Championships) should look no further than these two rally replicas from Kyosho. The DRX Citroen C4 WRC and the Subaru Impreza WRX boast of sophisticated features that will satisfy your need for exhilarating speed. Special features like the dual disc brakes, large capacity air cleaners, 4 wheel independent suspensions and built in rock guards will ensure solid handling and brilliant performance on all types of terrain.
Both the Citroen and Subaru nitro powered models come with an exquisitely detailed, pre-painted body that truly make these rally replicas one of the best models in the market today. Experience your own rally adventures for only $494.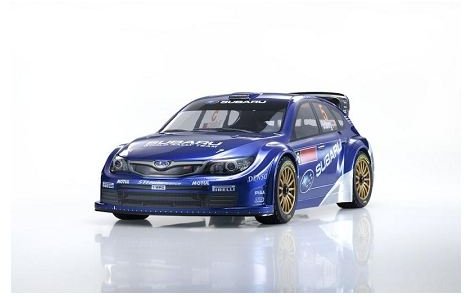 Resources and Image Credits
Resources:
eBay - www.ebay.com
Gas Powered Cars - www.gaspoweredcars.net
Image Credits: