A Buying Guide to Cheap Gas Powered Remote Control Cars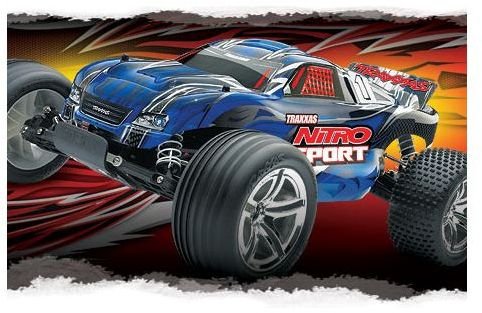 Cheap Gas Powered Remote Control Cars
The mere mention of the word "gas powered" is usually enough to elicit thoughts of expensive parts and costly maintenance for your remote control (RC) car. Gas powered RC cars are faster than typical battery operated RC cars and are more complicated both in terms of design and features.
Here is a short list of cheap gas powered remote control cars sold on the market designed to satisfy your pleasure for speed. While most top end models of gas powered RC cars could command a price of $400 and upward, the following cars will bring a smile to your face while making your wallet happy in the long run.
Take note that the overall price will depend on the size of both the engine and the car itself. Large scale models cost more than 1:16 scale model cars.
Traxxas Nitro Sport
The Traxxas Nitro Sport is one of the cheapest high performance, gas powered remote control cars. For less than $280, the hobby car enthusiast gets a powerful race ready car right out of the box. It comes with push button electric engine starting technology and full independent suspension in a rear wheel drive (RWD) layout. The Nitro Sport is capable of reaching speeds up to 40 MPH.
Nitro Stampede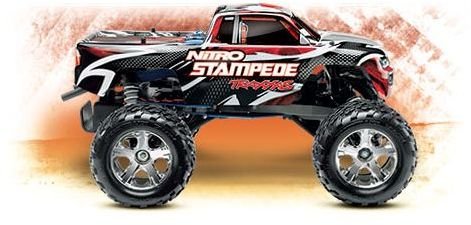 If you want genuine off road looks and performance then the Nitro Stampede is right for you. For a modest $300 retail price, the Stampede is designed to obliterate the competition in terms of looks, power and performance. It is powered by the same TRX PRO .15 Nitro-powered engine of the Nitro Sport but is wrapped in a new chassis for increased ground clearance. The Nitro Stampede is the ideal off road gas powered remote control car that you can play with right out of the box.
RTR Gas Powered Buggy 4WD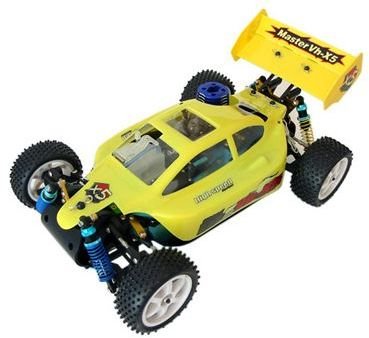 This ready to race model is completely assembled right out of the box and is capable of reaching a claimed top speed of more than 50 MPH. The package includes a 2 channel radio control for increased range and response times. It has a front and rear bearing differential to properly transfer the power to all four corners of the buggy. All these features complement the .15 Nitro powerplant to provide lots of car for a small price tag. How much–for $299, it can be yours.
Dodge Viper Nitro 1:10 Scale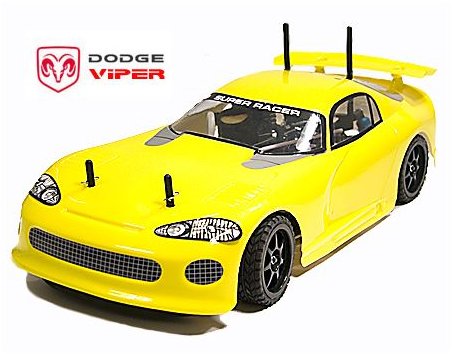 The Dodge Viper Nitro-powered remote control car with 4WD is ideal for graveland track applications. The completely customizable kit promises to enhance the RC racing and ownership experience. Weighing in at 3.5 lbs and powered by a .18 Nitro engine, the Dodge Viper promises to live up to its name of providing raw power in a unique and attractive package all for under $200.
Exceed RC Buggy Nitro-Powered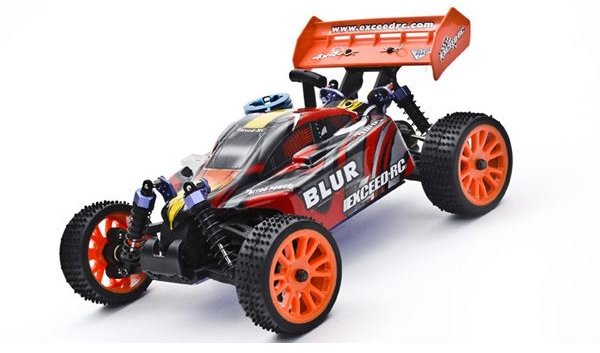 The 1:16 scale Exceed RC Buggy provides gas powered fun in a light and compact package. It is powered by a .07 Vertigo Nitro engine and a thick aluminum chassis for strength and lightness. Priced at $299, this mini scale Nitro-powered buggy is capable of blasting up to 45 MPH.
Resources & image credits courtesy of: