The Best Low Light Digital Cameras Under $250 Reviewed
What Features Make a Good Low Light Camera?
Some cameras, like those we list below, do an excellent job accounting for low light situations with their automatic and built-in presets. However, nearly any digital camera can take a decent low light photo if it allows you, the photographer, at least some manual control.
Sometimes your camera's automatic light metering will overcompensate or misread low light situations, and in this case being able to use manual or semi-automatic settings is a lifesaver. The primary low light solution is to adjust ISO upwards. In the old days of film, this would require swapping out an entire roll — isn't it great that in the digital age we can adjust it with the flick of a button? In low light, try a high ISO of 1000 or more. Your images will have more noise in them, but that's the price you pay, and in some cases isn't undesirable.
Additionally, many digital cameras allow you to set priorities in semi-manual mode, allowing aperture or shutter speed to be manually set by you while the camera still does the rest of the calculations. Use aperture priority in low light shooting to open up the lens with the lowest f-stop you can, preferably 1.8 or lower.
In sum, look for a camera with manual and semi-automatic settings that will allow you to adjust ISO, aperture settings and shutter speed in order to have the most control over low light with inexpensive digital cameras.
Canon and Fujifilm Make the Best Low Light Point-and-Shoot Digital Cameras
Canon and Fujifilm rule the roost for point-and-shoot digital cameras that excel in low light. Both manufacturers work hard getting the largest sensors they can into the tiny spaces of these compact cameras, while at the same time developing image processing algorithms that analyze and compensate for low light. While we found some cameras by other brands with kudos for low light photography at this price point, namely Sony and Panasonic, Canon and Fujifilm are going to be your best bets. In fact, Fujifilm's Finepix F30, while long discontinued, is still the standard bearer for low light digital cameras. It so excels at low light photography that, even used, the FinePix F30 commands a premium: the only two available on Amazon as of this writing begin at $600.
You don't need to shell out the big bucks for good low light cameras, though. Check out these offerings, hand-picked for their excellent consumer and industry reviews and feature sets, and remember: when in doubt, Canon or Fujifilm will be good bets for the best low light digital cameras under $250.
Sony Cyber-shot DSC-WX1/B: "Astonishing" (5 out of 5)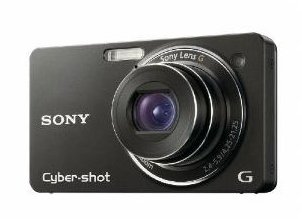 Like Canon and Fujifilm, Sony has developed a sensor that performs well in low light, called the "Exmor R" CMOS sensor. It comes with a 24mm wide-angle lens with f/2.4 aperture, and has a 5x optical zoom. Their image processor also brags of dealing well with low light, and reviewers agree, calling the Cyber-shot's low light photos "astonishing." The Sony Cyber-shot DSC-WX1/B runs about $240.
Canon PowerShot SD1300IS: Stylish and Inexpensive (4 out of 5)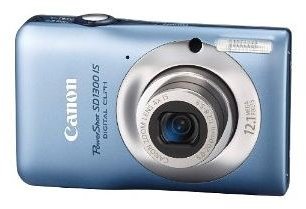 The Canons have strange price points. At just above our $250 cutoff, the $269 Canon PowerShot SD4000IS excels in low light. Watch for that camera to come down in price, and in the meantime look at this excellent, and cheaper, alternative: the 12.1 megapixel PowerShot SD1300IS. While a newer model, the SD1400, is out, the SD1300 sports similar great performance in low light conditions while being $70 cheaper at only $129. One of the best deals of this bunch, this PowerShot comes with a 28mm wide angle lens with 4x optical zoom, and includes manual controls as well as presets including Low Light mode.
Fujifilm FinePix F60fd 12MP Digital Camera: Heir to the Throne (5 out of 5)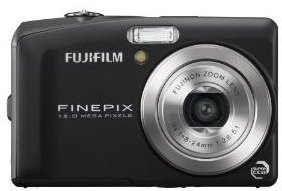 A successor to the legendary Fujifilm F30, the FinePix F60fd adds image stabilization to the mix, which makes shots at even ISO 800 come out virtually noise-free. Like other Fujifilm point-and-shoots, it has their 12 megapixel Super CCD sensor technology renowned for grabbing great low light pictures. It runs about $196.
Canon PowerShot SD780IS: Super Compact (4 out of 5)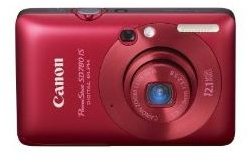 If you're looking for an ultra-compact digital camera that you can tuck into your pocket for concerts or clubs, consider the Canon PowerShot SD780IS. At less than three-quarters of an inch thick, the 12.1 megapixel SD780IS has the dimensions of a chunky business card. Its optical image stabilizer and capability up to 1600 ISO makes it a great casual point-and-click for going out with friends — and you'll be able to capture low light indoor and outdoor pics with them too. It runs about $204.
Panasonic Lumix DMC-ZS5: Wide-Angle Standout (4 out of 5)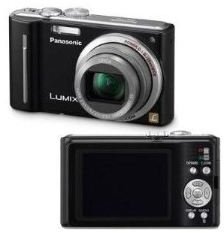 This Lumix offers an aperture priority setting for great control over low light situations. A few other features that make this compact digital camera stand out is its 12x optical zoom, 25mm wide-angle lens (most cameras come with a 35mm lens) and high-end optical image stabilization, which corrects for shaky hands, incredibly useful in low light photography. The Panasonic Lumix DMC-ZS5 runs about $215.
Canon PowerShot SX130IS: Great Manual Controls (5 out of 5)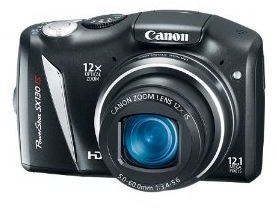 One of the best low light digital cameras under $250, the 12.1 megapixel PowerShot SX130IS is a step beyond your everyday point-and-shoot digital camera. Reviewers say this Canon really shines, especially in low light photography, when using its manual controls. If you already know a bit about using manual settings, or if you're ready to learn, this may be the camera for you. It's a great deal for what you get, with a 12x wide-angle optical zoom and Optical Image Stabilizer built in to steady those low light long-exposure shots. It runs about $199.
Fujifilm FinePix F200EXR: The Best (5 out of 5)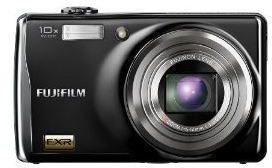 This is possibly the finest low light point-and-shoot under $250 on the market today. The FinePix F200EXR continues Fujifilm's tradition of catering to the needs of low-light photographers. By combining a larger image sensor (a 1/1.6 inch Super CCD EXR) with advanced internal processing algorithms, this digital camera creates high-ISO images with some of the lowest noise in this range of cameras.
The camera comes with a 10x wide-angle optical zoom, Face Detection, a large 3.0-inch LCD screen, and shoots using a 12 megapixel Super CCD EXR sensor. The Fujifilm FinePix F200EXR is currently $193 at Amazon.