Best Camera for Backpacking: Three Top Choices for Compact Digital Cameras
Pentax Optio W90 Digital Camera (5 out of 5)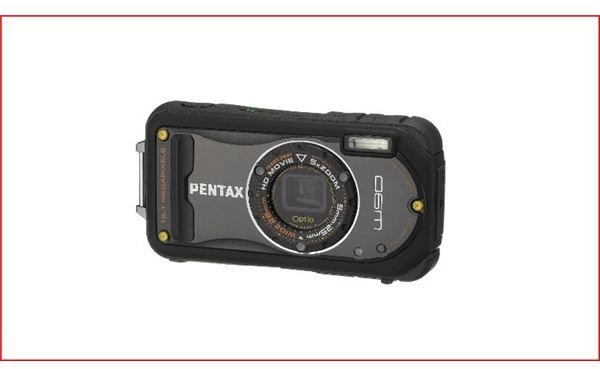 The absolute best camera for backpacking might just be a breakthrough offering from Pentax. For the price ($200 on Amazon.com), the dynamic, waterproof, and extremely durable Pentax Optio W90 is jam packed with features well suited for the backpacker. Beginning with its light weight (5.8 ounces) and compact dimensions (4.2 x 2.3 x 1 inches), this sleek device is small enough to have at the ready in a pocket the whole time you're hiking. Since it powers up in 1.3 seconds and there's only a .3 second shutter lag, you can snap any interesting woodland creature that wanders into focus too. With a 5x digital zoom and 12.1 megapixel capacity, you can convince your friends that the stunningly clear 300 pound grizzly bear was a lot closer than it actually was. What's more, you don't have to worry about rain, sleet, or snow because this camera is waterproof (usually when "W" is in a model name, that's what it means) up to 20 feet. So that means you can take plenty of great underwater shots with it too.
It's shockproof so long as it's no longer than four feet and don't worry about the dust, desert scramblers. It's really easy to use if you're new to the digital photography world, taking great pictures no matter what skill level you're at along with high quality HD to boot (complete with an editing feature built into the camera). Incidentally, if you're in the market for one, check out The Backpacker's Top Ratings for Handheld GPS. Back to the Pentax W90; for close ups, it has a digital microscope mode to capture a subject that is only a mere centimeter away from the lens. What they deem an Advanced Pixel Track Shake Reduction translates to the user taking clear and crisp pictures while shivering, shaking, or even on a moving surface (or hanging from a rope, climbers). It will operate at 14 and 104 degrees Fahrenheit and everything in between. Finally, you can get it in yellow so that after you're ready to hit the trail again after a break, it sticks out like a sore thumb during your gear check.
Olympus Stylus Tough-8010 (5 out of 5)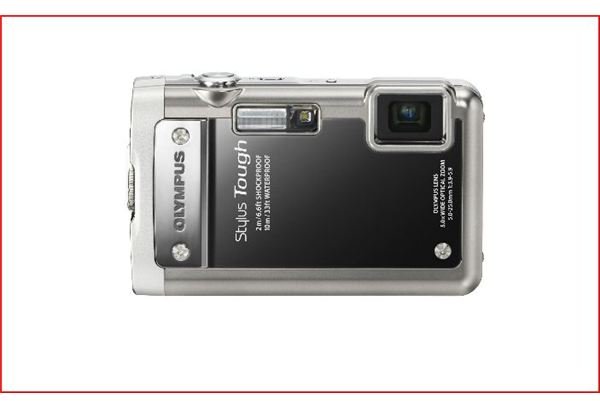 Designed with adventurous souls in mind, the Stylus Tough-8010 out does the other offerings on the list in terms of its rugged frame that can take a 6.6 ft drop and withstand a 220 lb. crushing blow; so it's the optimum choice for the clumsy and those really hard on gear. You can confidently take pictures at deeper depths (33 feet) also. But the rugged design doesn't diminish the ability of this high resolution 14 megapixel to create stunning and vividly detailed photos. The anti-glare 2.7" LCD gives you a nice and wide viewing angle and the 5x optical zoom (that doesn't protrude) can get you really close to wildlife and you can also shoot HD video with ease. This model retails for around $250 on Amazon.com. It has 29 different shooting modes but the Auto option will identify your target and make all the adjustments for you. Dual Image Stabilization combined with ISO sensitivity and a super-quick shutter speed captures those moving objects. The Li-ion rechargeable battery has a decent life at about 200 pictures. This model's one big drawback is that it's slow starting up, and slower between pictures. But if it's landscapes it's great for the money. The Canon PowerShot D10reviewed in the second article in this series is quicker and the image quality is a little better too.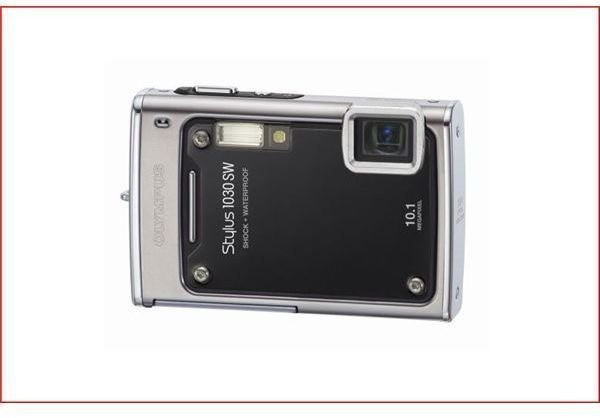 But it's also worthy of noting that although the Stylus 1030SW has been discontinued (or what they annoyingly deem as "archived" on the company website) you can still find this outstanding, smash-proof offering on the Web (Amazon has it listed for $420). This Stylus model topped Backpacker Magazine's best gear list in 2009. If they said it's the best camera for backpacking, then it certainly is a well-regarded item to put on your gear list.
Nikon Coolpix P6000 Camera – Great Photos and Geotagging Too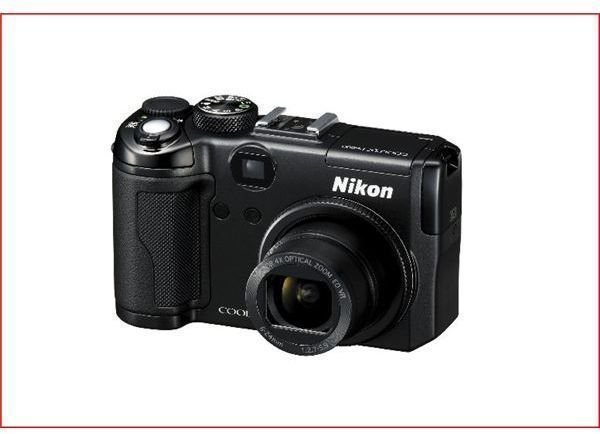 Continuing on with our choices for the best camera to take backpacking, we move on to Nikon now. The hardy, feature-laden Coolpix P6000 was designed with the rugged backpacker in mind because first of all, it's designed to withstand a pounding either rattling around in the pack or even dropping it (although they do give a four foot maximum). The internal GPS geotags every picture you take with a digital stamp so you know exactly where it was taken. Then, when you return from a trip, it's a breeze to download all your pictures to Google Earth, the post-a-trip feature on Backpacker.com, or Nikon Picturetown. It's a fantastic way to photo journal every trip you take by integrating the pics with maps. Even when the camera is off, it's little electronic brain updates and locks your GPS position. You might want to take a look at this great review of the Coolpix 7000 too, for comparative purposes.
This compact and lightweight (8.5 ounces) digital dynamo has a 13.5 megapixel capacity with a 2.7-inch LCD screen that takes stunning pictures that capture the subtleties and shadowy features of the natural world better than most point and shoot offerings. To zero in on distant wildlife, it has a 4x zoom optical lens that never protrudes from the camera because it's internally stacked. When the sun is too bright, you have the option of using the additional viewfinder to frame your images. From those mountain peaks, treasured by many backpackers, this camera has a mode for panorama stitching mode to recreate that breathtaking view. The only downside is the 11 hour battery life you get with the rechargeable cell battery. The experts at Backpacker Magazine gave this the Editor's Choice Award for 2009 which speaks volumes about its prowess in the field. At the time of this writing, it's on sale for $650 on Amazon.com. But you can find it for a lot cheaper than that with a little searching of your own.
So there you have it, three models you can't go wrong with that will all withstand any conditions you might encounter, but they also offer some different features that might appeal to you. So get out there and enjoy the wild reaches of this world to get in tune with your true self. And take lots of pictures to remind yourself of that feeling back in this silly world where having to go to jobs is the best we could come up with in 4000 years.
This post is part of the series: Best Compact Digital Point-and-Shoots for Outdoor Enthusiasts
If you frequent the outdoors enjoying any activity from backpacking to snow boarding and you want a rugged compact digital camera to capture all that beauty, even underwater, this series is for you. We review the best choices - and don't exclude ice fishing folks from the mix either.