Canon XH A1 Review for Potential Buyers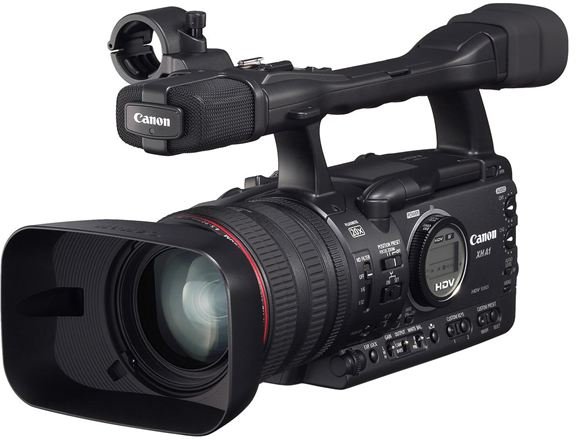 Billed by Canon as the miniature version of XL H1, the XH A1 is positioned to win over videographers thinking of switching to HD. The performance of this camcorder is identical to XL H1 and its manual control suite is purely excellent. Its low light performance and 24f to 30f frame rate has received recognition if not accolades. Due to a smaller body, there is some loss of functionality, but on the whole this Canon camcorder is a winner.
Design and Features (4 out of 5)
Canon XH A1's body comes with a top mounted handle that contains stereo microphone at its tip. The handle also has a photo button and duplicate start, stop and tele/wide controls. Additionally, playback transport controls are also included in the handle plus the side mounted external mic is accompanied by a hot shoe. The 2.8-inch LCD display mounted under the handle can flip out and rotate for viewing on both sides of the camcorder.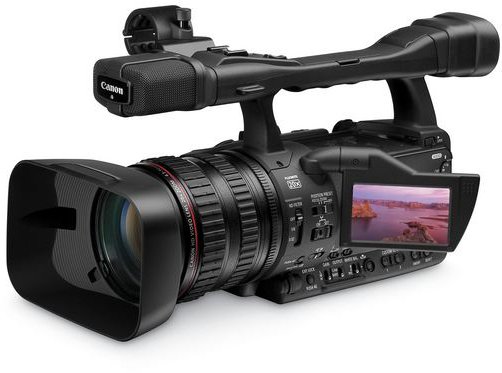 The camcorder weighs around five pounds and is comparatively lighter than many other cameras. The controls and buttons, grouped by functions, sit in logical locations. All the controls and buttons are good in size and the gibbousness in the buttons makes them easy to operate.
The lens barrel houses rings of different textures and sizes that operate the zoom, iris and focus of the camcorder. The three 1/3" 1.67MP CCDs with 1080i resolution drives XL A1's imaging system and it can easily record in 1080i at 24fps or 30fps. The camcorder's feature set includes technologies like Super - Range Optical Image Stabilization and Digic DV II processor. The camcorder has a Genuine Canon 20x HD zoom lens that ensures excellent resolution, color and contrast reproduction along with clarity and image quality that is missing in conventional optical glass lenses.
XL A1 by Canon is not a hybrid camcorder, but can produce still images in four resolutions; two 4:3(640 x 480, 1440 x 1080) and two wide-screen (848 x 480, 1920 x 1080) during video recording merely as a shot continuity tool.
Performance (5 out of 5)
The camcorder's focusing and lens system is excellent. The lens displays good sharpness despite its tendency to show magenta chromatic aberration on the sides and the center focus appears great specially when zoomed in fully. Its optical stabilizer also works extremely well even when out to 20x.
The Push AF activates the manual-focus mode and the autofocus works swiftly when Instant AF is enabled. A small autofocus lag occurs when you shoot in 24f and 30f modes, which is also stated in the XH A1's documentation. However, your shooting rhythm will adapt to this if you shoot a lot in these modes.
Canon offers 7 gain levels; -3dB, 0dB, 3dB, 6dB, 12dB, 18dB, and 36dB but you can only program three on the XH A1's L, M and H switch. The video looks extremely smooth at its lowest gain and you can even shoot in low light at 3dB. At 12dB you can easily shoot in near darkness but can experience some luminance noise which doesn't affect the details. The on camera mic works pretty decently in up close and personal shooting however the camera also offers plenty of options for more complex requirements.
It is a remarkable camera that produces sharp, smooth, and saturated SD and HD videos. Color balance is accurately natural and well lit scenes look good in playback.
Verdict
With so many features, Canon XH A1 is surprisingly easy to operate and an outstanding camcorder for independent filmmakers and entry level professionals. It is extremely customizable and produces excellent quality videos. $4999.95 is a hard to beat price for what this camera offers. Overall, it's an amazing camcorder that produces remarkable videos and outperforms other brands charging double the price.
Image Credits and Resources
Canon XH A1,https://www.usa.canon.com/cusa/consumer/products/camcorders/professional_camcorders/xh_a1s
Image Credit: The image is the property of Canon U.S.A., Inc.