Kodak PULSE Review: A Digital Photo Frame Worth Checking Out
Kodak Pulse
The Kodak Pulse is a digital photo frame that displays photos sent to you by friends and family or photos you yourself have captured. You and your friends and family can use email, mobile phones or a direct connection to computer to put photos on the Kodak Pulse. It also connects to online accounts to display newly uploaded photos.
Design (5 out of 5)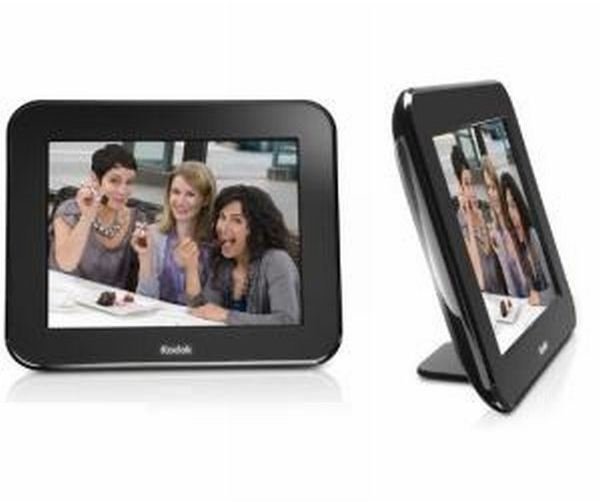 The Kodak Pulse looks just like your traditional photo frame but with a more modern and sleek design. Its color and shape make it easy to be combined with your room's look and feel. Its 7-inch digital photo display features high quality LED backlighting powered by Kodak's Color Science. It's simple and elegant, easily adding beauty to your home with its design and the amazing quality of photos it displays. We give the Kodak Pulse an excellent rating.
User Interface (5 out of 5)
The intuitive touchscreen interface makes navigating through the digital photo frame's features easy. All navigation, including viewing of photos and slideshows, are done through touchscreen controls. This makes using the Kodak Pulse more fun. The fun and intuitive user interface of the Kodak Pulse gets a rating of 5 out of 5.
Features (5 out of 5)
As mentioned earlier in this review, photos can be placed on the Kodak Pulse via email, mobile phone or a direct connection to a computer. It also has a USB port and two card slots so other devices can be used to transfer photos onto it. It also directly connects to online accounts like Facebook to notify you if your friends or family have uploaded new photos. These photos are then displayed directly on the digital photo frame.
The Kodak Pulse has Wi-Fi capability that lets you manage your photos wirelessly. Its 512 MB built-in memory can contain up to 4,000 photos. This digital photo frame displays photos which are automatically resized to fit the frame and still look amazing. All of these wonderful features make the whole experience of displaying digital photos fun and easy. It definitely deserves a perfect score.
Performance (5 out of 5)
You can program the Kodak Pulse to automatically shut down on particular times that you specify. This means it doesn't have to stay on even when you're not present. You can set it up in a way that it's only powered on if you're inside your home. Its power consumption is also considered efficient. These performance facts coupled with a mercury-free panel make the Kodak Pulse very environment friendly. That surely affirms its excellent rating we've given it.
Overall Rating (5 out of 5)
The Kodak Pulse handles a very simple task for you: it displays photos. But as far as displaying photos go, it is very efficient, convenient, fun and full of surprises. We give it a perfect score all the way. You can get it for $119.00 at Amazon.com.
For more digital photo frames, check this list of the best digital photo frames and buying guide tips.