Canon FS300 Flash Memory Camcorder Review: Is the Canon FS300 the Right Digital Video Camera for You?
Canon FS300
The Canon FS300 Flash Memory Camcorder is a very compact, lightweight and user friendly digital video camera that, as the name suggests, uses flash memory. It includes a powerful suite of video editing software that makes video editing easy. It doesn't have internal memory or a microphone terminal, but that doesn't take away the ability of the Canon FS300 to capture nice video images.
Design (4 out of 5)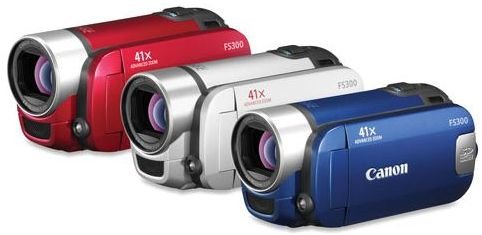 The Canon FS300 comes in blue, red and silver. All colors complement the camcorder's sleek, elegant and compact design. Its shape and rounded corners make it easier to handle. Even people with small hands can effortless handle the Canon FS300 without losing image stabilization. Its 2.7 inch widescreen LCD display makes it easy for users to view live video or video playback as clearly as possible. The FS300 is a cute little thing and it deserves a good score.
User Interface (3 out of 5)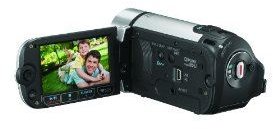 The user interface is pretty basic with straightforward user menus. Navigating the features and settings of the Canon FS300 is a pleasant experience and that's mostly because it doesn't really offer that much in terms of advanced features and settings. Nothing fancy about the controls and the buttons. It's just your average mid-range digital video camera. For its average user interface, we give it a score of 3 out of 5.
Features (4 out of 5)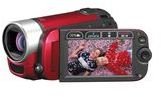 The Canon FS300's use of flash memory lets users easily transfer digital video to all kinds of electronic devices like laptops, PDAs, MP3 players and mobile phones. Its advanced zoom, image stabilization and image processor features let users capture quality digital video without requiring the user to change or customize several settings. It has an auto mode and several scene modes that help the user find the perfect set of settings in capturing video in different situations, light conditions and locations. Aside from video capture, it also has the ability to take still photos with average quality.
The Canon FS300 Flash Memory Camcorder comes with video editing software, Pixela ImageMixer, which allows users to trim, combine shots, organize videos, and add text and transitions to their captured still images and videos by uploading it to their computer.
It may not offer video quality that can be considered professional, but it does provide great quality for casual and personal use standards. Its limited features may not be the most advanced out there, but the Canon FS300 is still a great camcorder. It gets a good score.
Performance (4 out of 5)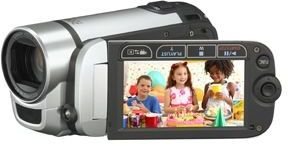 The Canon FS300 Flash Memory Camcorder may not capture HD video, but the quality of digital video it captures is still high quality. Its power consumption is extremely efficient, letting users record digital video for long periods of time. Its rechargeable lithium-ion battery gives it the best performance of a camera in its price range. Another performance enhancer is the Quick Charge ability of this camcorder which lessens the battery charging time. We give the Canon FS300's performance a rating of 4/5.
Conclusion (4 out of 5)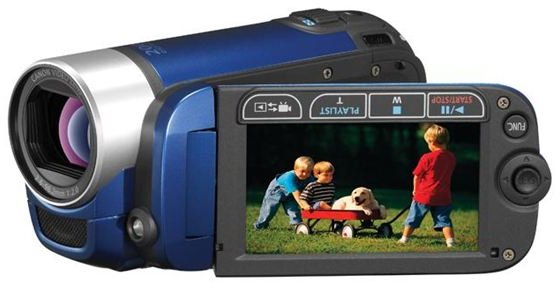 It's an affordable compact digital video camera that may not satisfy the needs of more advanced users, but for regular people who only need a decent camcorder that allows easy storing and transferring of digital video to several other electronic devices, the Canon FS300 Flash Memory Camcorder is a good pick. It gets an overall rating of 4 out of 5. You can get the Canon FS300 at Amazon.com for $258.99.