Rounding Up The 10 Best Digital Cameras for Under $200: Overview of Some of the Best, Most Inexpensive Cameras Available
Canon PowerShot SD780IS (5 out of 5)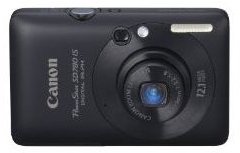 Possibly the slimmest Digital ELPH camera, the Canon PowerShot SD780IS is a pretty powerful point-and-shot that captures photos in bold saturated colors. I've had this camera for a couple of months now and I couldn't be more happier with it. Design-wise, it possesses all the good qualities of a high-end Canon digital camera in sleek, slim and classic form factor. What I really like about this camera is that I can bring it anywhere and take as many snapshots of anything that catches my fancy. Its small form factor allows me to snug it into my pocket - hence optimum portability.
Feature-wise, this camera is fully packed, topped by a 12.1 megapixel CCD, 3x optical zoom lens with optical image stabilizer, HD movie shooting capability with HDMI output, and a 2.5-inch widescreen PurecColor LCD II screen with face detection feature. Of course, those are just major features, this camera still has tons of great features that are definitely worth discovering. Suffice to say, this camera is probably one of the best digital cameras that you can buy under $200. (Price: $176.95)
Read our previous review of the this camera which is also known as the Canon PowerShot 100IS.
Panasonic Lumix DMC-FP8 (4 out of 5)
Also featuring a 12.1 megapixel CCD sensor, the Panasonic Lumix DMC-FP8 exudes excellence in both its design and function. This camera boasts of a high-quality 28mm wide-angle, 4.6x Leica DC lens with folding optics. Leica fans would surely love this camera because of this Leica DC lens. For advanced features, this camera will not let itself to be outdone by competitors. It boasts of high-speed auto focus and an intelligent auto (iA) suites. This fast AF when combined with high-speed start-up of only 0.95 seconds will enable you to capture even the most fleeting and difficult shots. It also has Power Optical Image Stabilization (O.I.S.) which doubly represses power as compared to other digital camera's image stabilization system. Other features of this camera include - a 2.7-inch large intelligent LCD, face recognition mode and battery life that allows you to capture 380 pictures per charging. Design-wise, the camera's body is futuristic-looking and yet stylish. (Price: $162.95)
Nikon Coolpix S570 (4 out of 5)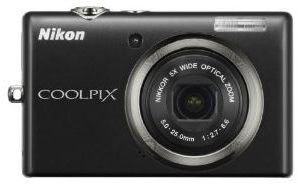 A 5x wide-angle optical vibration reduction (VR) zoom combined with a high-resolution 2.7-inch LCD makes this Nikon Coolpix camera a stand-out among the digital cameras of its kind on the market today. This camera exemplifies being stylish and simple and yet functional digital camera. Design-wise, you can't go wrong with its all-metal body. It also features Nikon's Smart Portrait System which allows you to find faces, removes red-eye, softens fine skin lines and fires shutter only when your subject smiles and would even warn you if your subject blinks. The Nikon Coolpix S570 also features a 5x zoom Nikkor lens featuring 28mm wide-angle coverage and Nikon's innovative EXPEED digital image-processing concept combined with 12.0 effective megapixels allows you to take stunning photos at all times. (Price: $127.99)
Sony DSC-W350 (4 out of 5)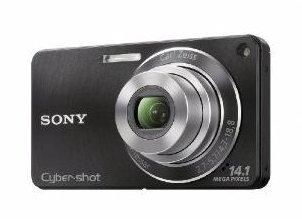 Sony digital cameras are well-known for their Carl Zeiss lens which produces vivid photos even at the most challenging shooting conditions. The DSC-W350 is one good Sony point-and-shoot from Sony's CyberShot family featuring a 26mm wide angle Carl Zeiss lens with 4x zoom capability. What makes this camera unique is that it features Sweep panorama mode which allows you to take breathtaking panorama shots. Its 2.7-inch LCD displays these shots in the most vivid and crisp fashion. The camera also lets you capture 720p HD movies and also features Optical SteadyShot image stabilization, iAuto and Face Motion Detection. Did we mention that the Sony DSC-W350 is equipped with a 14.1 megapixel resolution CCD sensor? This camera supports memory stick duo, memory stick PRO duo, memory stick PRO-HG Duo for photo storage. (Price: $175.00)
Fujifilm FinePix S1800 (4 out of 5)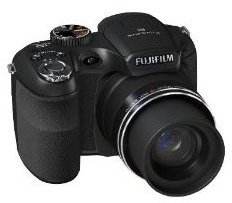 A 12 megapixel, 1/23-inch CCD sensor, Fujinon 18x wide-angle optical zoom, extra large 3.0-inch high-contrast LCD and electronic viewfinder, Fujifilm Finepix S1800 is an advanced point-and-shoot camera perfect for amateur photographers who have not decided yet to plunge into the world of DSLR cameras. This digital camera will not overwhelm you with complicated settings and features and yet give you enough power to take almost professional-looking digital photos. This camera has all the features that would help you capture stunning photos easily through automatic settings such as smile and blink detection, auto focus, auto picture rotation, dual image stabilization, red-eye removal and more. The Fujifilm FinePix S1800 is a great digital camera for under $200. (Price: $193.28)
Sony CyberShot DSC-W220 (4 out of 5)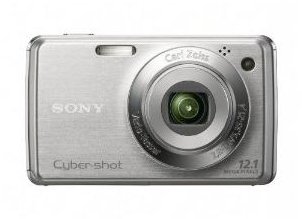 Although the Sony CyberShot DSC-W220 is older than the DSC-350, this is not to say that this digital camera is inferior than its successor. In fact, the only reason you'd probably want to buy the DSC-350 than this camera is if you're the type who always wants the latest kind of your existing gadget. The Sony DSC W-220 has everything you need to capture great-looking photos. It features a 12.1 megapixel CCD sensor. It is very easy to use and yet very professional-looking. What makes this Sony digital camera a stand out is the fact that it is so light-weight and compact. In addition, its above-average battery life makes it a perfect point-and-shoot for your everyday use. (Price: $127.75)
To learn more about this great camera you can buy for under $200, read this Sony CyberShot DSC-W220 camera review and if you would still like to learn more, this review will provide you with even more information on this camera.
Pentax Optio W60 (4 out of 5)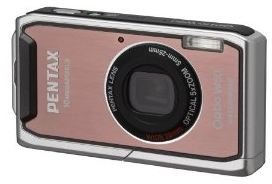 For a digital camera to be a great water-proof digital snapper it has to be lightweight like the Pentax Optio W60. If you need a waterproof camera for under $200 that allows you to operate it up to 13 feet underwater for two hours and even at extreme temperatures below freezing, this is a camera worth considering. For its camera features, the Pentax Optio W60 is equipped with 5x optical zoom refraction lens and covers focal lengths from 5mm to 25mm. This allows you to take photos in a wide variety of scenes such as landscapes, group photos and architecture. Other features of this camera include: high-quality movie mode with HD resolution, auto picture mode, fast face recognition, smile capture, blink detection and high sensitivity digital SR mode. (Price: $189.99)
Read our previous review of the Pentax Optio W60.
Polaroid CZA-05300B PoGo Instant Digital Camera (4 out of 5)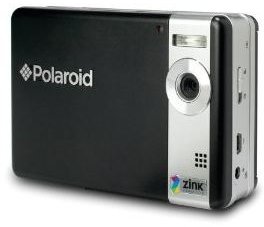 Want a digital camera that does not only let you take snapshots but print them right away as well? Check out the Polaroid CZA-05300B PoGo instant digital camera. Equipped with 3.0-inch bright color LCD for viewing images and 4x digital camera, this 5.0 megapixel digital camera is SD compatible and has rechargeable lithium-ion battery. It features red-eye removal, image stabilization, face tracking and smile detection technology. For its printing function, the camera lets you produce 2x3-inch borderless color images in under a minute. (Price: $188.44)
Casio EX-H10 (4 out of 5)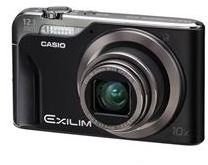 Casio continues to bring us digital cameras which are slim, possibly the slimmest among all cameras in the market. The Casio EX-H10 is no exception. This 12 megapixel camera features a 3-inch LCD screen, 10x zoom with 24-240mm range plus it allows you to capture videos at 720p HD resolution via 24 fps video recording capability. The camera has CCD-shift image stabilization mechanism that produces crisp shots. It also boasts of 38 scene modes. The Casio EX-H10 is also packed with a battery that lets you take 1000 pictures per charging time. (Price: $198.95)
Olympus Stylus 9000 (4 out of 5)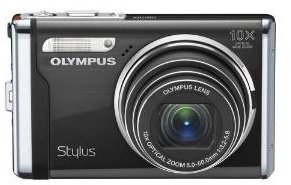 Last on our list of digital cameras under $200 is the Olympus Stylus 9000 packing in 12 megapixels of high-resolution photo-taking capability. This camera has pretty impressive zoom power through its 10x wide-angle optical zoom as well as advanced dual image stabilization feature. The camera also features face detection, shadow adjustment technology and in-camera panorama capability. The camera also features HyperCrystal II LCD that enhances the brightness of display by 2x, and a new "OR" button for easily and quickly activating the camera's features, such as in-camera panorama, shadow adjustment and perfect shot preview. (Price: $162.98)