Nikon D300s Camera Review: A Recommended Camera for Professional Photographers
What Experts Like About The Nikon D300s?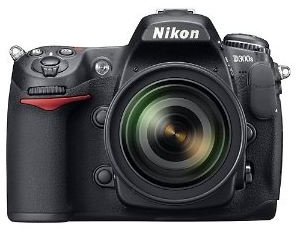 The Nikon D300s is the new and revolutionary DSLR camera to beat with a dual CF and SD card slots. There is just so much to rave about the Nikon D300s and is indeed one of a kind, with its 3.0 inch super density Diagonal LCD screen and a sophisticated 51 maximum point auto focus giving that exceptional image quality every time it's clicked. Professional photographers, who are after professional image quality shots can't help but be wowed by Nikon D300s performance in giving that "no fuzz shots" for hard to capture motion sensitive objects. Thanks to the high ISO output, signal to noise ratio from a broad 100 at 20 degrees ISO Auto focus System range.
Design (5 out of 5)
The great thing about the Nikon D300s is that it's not only built for function it also kicks hard on the design and it has become one of the reasons for its popularity. I give this camera a perfect score because it gives that really sleek and modern look which most photographers understand as the basic criteria for choosing the best camera. With the Nikon D300s, it promises that its weather resistant magnesium alloy body is guaranteed to withstand extremes of temperature, perfect for outdoor photographers or nature photography. It weighs approximately 30 oz (840 gms) and about 5.8 inches wide, 4.5 inches tall and has a considerable depth of 2.9 inches. Not bad for a camera that has major functionalities which goes to show that big things really do come in small packages.
Features (5 out of 5)
This is where it gets really interesting, the outstanding features built in the Nikon D300s is well worth its cost. Its lighting quick burst mode for sharper images once objects are taken is a first rate feature making the Nikon D300s one of Nikon's top cameras. A good five out of five stars is awarded to this dynamic DSLR when it comes to features. Its unique wireless live view remote shooting capabilities targets any objects with specific clarity optimized by Scene Recognition System or SRS on any subjects for over 100 consecutive shots at a rate of 7 fps for faster subject shooting.
The Nikon D300s original EXPEED fast image processing is designed to capture images at 12 bit and 14 bit files, 1005 pixel 3D color Matrix Metering II with auto exposure capabilities and auto white balance detection. I know that sounds like a handful of complex features, but the Nikon D300s is made to deliver everything possible for that one picture-perfect shot. It also has a self cleansing sensor unit, a first of Nikon's DSLR cameras that effectively shakes off the dust particles on the image sensor through its low pass filter. Its built-in diopter assures the user of 100% full frame coverage so that you won't miss out on any detail on your photo.
The Nikon D300s camera can change the way you see subjects moving on a fast paced environment. Thrill seekers capture high speed motion without the jittery effect like what standard DSLR produce. The Nikon D300s can capture a continuous high speed CH mode in 24 frames per second, multiple frames can be produced in a blink of an eye. Using the Type B Bright View Clear Matte Screen Mark with a 12.3 megapixel and 11x optical zoom feature for super clear image with no distortions and noise, recording a live subject is a breeze just like how professional animal photographers capture wildlife in Africa.
Ease of Use (4 out of 5)
This could be the "piece de resistance" of all Nikon DSLR cameras worthy of keeping for all amateur or professional photographers. This camera can take a bit more time mastering the functionalities and use of the advanced options, so it could be a bit challenging at first for beginner photographers. You can learn more about the Nikon D300s camera and download its manual at Nikon's website.
Price to Value (5 out of 5)
You can buy this camera for the price of $2,129.97 at Amazon.com. With all the given features, the Nikon D300s is worth the price.
You may also want to read the Top Ten Digital SLR Accessories for Your DSLR Camera.