Nikon Coolpix P100 Camera Review: Can This Megazoom Digital Camera Rival Nikon's DSLRs?
Overview
The Nikon Coolpix P100 is a megazoom digital camera that is just packed full of interesting options for photographers. The huge 26x zoom is undoubtedly its headline feature, but the 10 megapixel CMOS sensor and high speed video ability are probably not far behind. The P100 can also process in-camera HDR shots, take 10 full resolution frames per second, and has a flip out 3" LCD screen. You will even find some DSLR-type features like a full manual exposure mode, but how well do all these extras really work?
Photo Features (4 out of 5)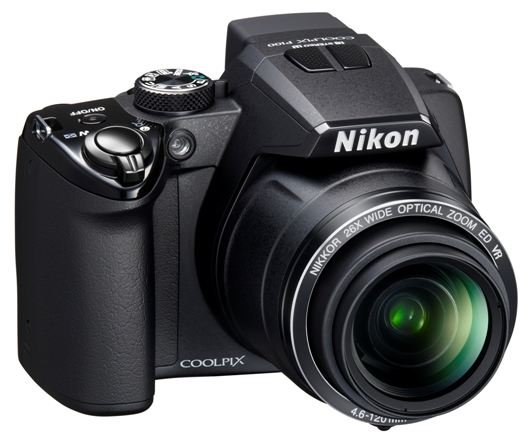 Without a doubt, the one thing on this camera that will make you smile is the 26x zoom. If you have not used a megazoom digital camera before, you will be amazed at the photographic range you can achieve with the Nikon Coolpix P100, (see examples in gallery below). You would need to buy three, or even four, DSLR zoom lenses to equal the power of the image stabilized one that is included in the P100.
The sensor in the Nikon Coolpix P100 is a backlit 10 megapixel CMOS sensor that is more than capable of taking some great photos. This camera takes SD memory cards, has an ISO sensitivity That can be raised as high as ISO 3200, and includes a proprietary battery that is rated for up to 250 shots under normal shooting conditions. The P, S, A, and M mode that are present on more advanced Nikon DSLR cameras are included on the P100, as is the now popular Active D-Lighting that helps enhance detail in areas of high contrast. The 17 scene modes cover just about every eventuality that you may encounter, while options like a smile detector and blink warnings are also included to try and show the user friendly side of this megazoom digital camera.
Nikon Coolpix P100: Sample Zoom Images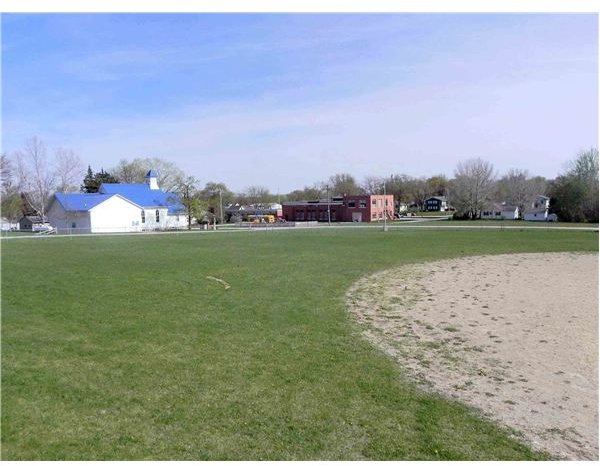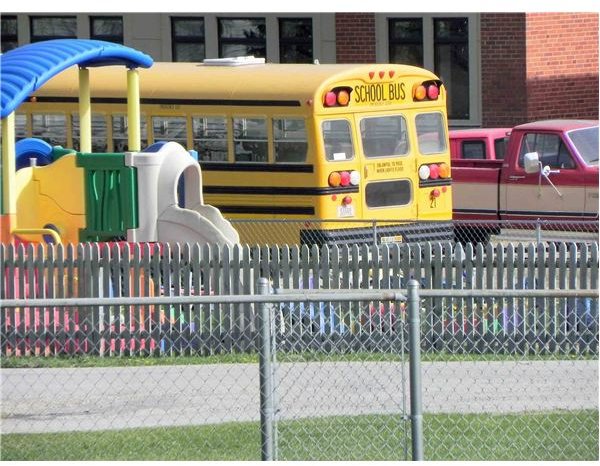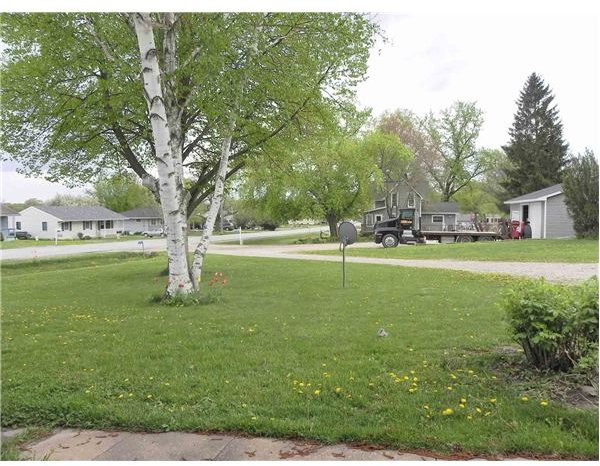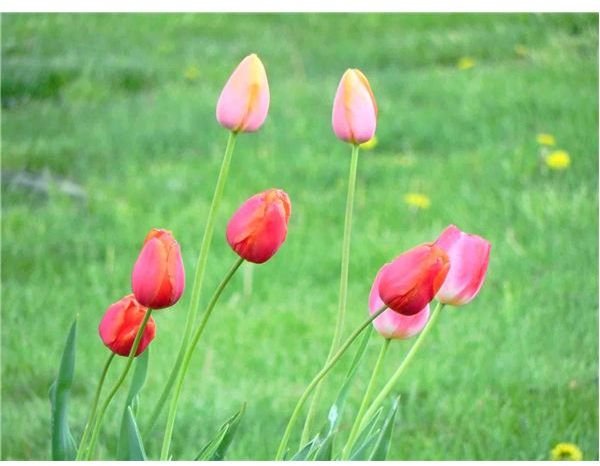 Video Features (4 out of 5)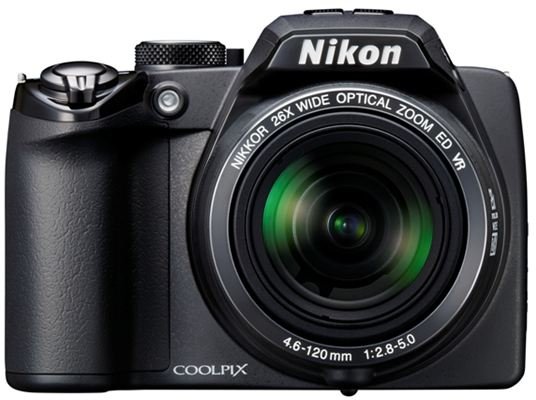 The video features on the Nikon Coolpix P100 are quite extensive. In terms of resolution, you can shoot in stereo at 30 fps. in an email friendly 320x240, a more standard 640x480, or you can go widescreen with 720p HD and a full 1080p HD mode. All modes produce good results, but you should be aware that if you zoom during a video, you will record the electronic movements of the lens moving in and out. Similarly, if you opt to shoot with continuous autofocus, instead of single point autofocus, you will hear the camera whirring in the background of your video as it changes focus. In louder environments like family gatherings this will be less of a problem, but if you are recording a wedding ceremony, for instance, you will be better off not zooming, and using the fixed point autofocus to minimize distracting noises.
While there are some downsides to the video recording abilities of the P100, this megazoom digital camera still has a few tricks up its sleeve, because owners of this camera have the ability to shoot high speed video at up to 240 frames per second! This produces some great slow motion videos that will show viewers some of the fastest action at a smooth, slowed down rate. Imagine a basketball player dunking the ball, a skateboarder flipping a trick, or a race car rounding a corner. When viewed in slow motion you can appreciate this skill in a whole new light.
Design (5 out of 5)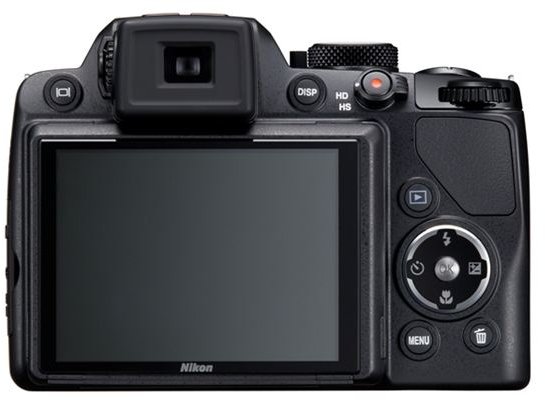 The Nikon Coolpix P100 is lightweight, compact and easy to hold. It is not small enough to slip in a shirt pocket, but if you do decide to attach the camera strap, your shoulders will not complain at carrying this load. The grip is comfortable and assured, but those of you with larger hands may find your little finger slipping below the sculpted rubber hand grip. The electronic viewfinder is about as good as other viewfinders in this class, but if you are used to an optical viewfinder, you may find it a little underwhelming. Otherwise, the buttons are all well placed, and the menu system is easy to navigate. The rear LCD screen flips out, but does not rotate. However, it still gives you the option to take creative shots that you may not otherwise be able to achieve with just the viewfinder. The four way directional pad on the back feels well made and the command dial is handily placed just above your thumb for adjusting settings like aperture and shutter speed. Overall, this megazoom digital camera is very well designed.
Performance (4 out of 5)
Overall the performance of the Nikon Coolpix P100 was quite good. Although I found that the camera tended to overexpose some of my shots, it was not so serious that it could not be fixed with some minor adjustments in my digital photo editor. This megazoom digital camera is capable of a speedy 10 frames per second, and does so almost silently. The in-camera HDR function worked quite well, with some modest gains over a default setting, while the panoramic function is useful for helping you line up your shots if you do not have the camera on a tripod. (Usefully, the P100 locks exposure and focus settings to ensure an evenly exposed image). ISO performance is probably about as good as other cameras in this class, in as far as you will start to see digital noise creeping in at ISO 800 and above. Despite the inclusion of the CMOS sensor, the P100 is not yet able to live up to the light sensitivity of a digital SLR, but it does a great job in good lighting conditions. The face detection focus mode worked well, but I failed to round up the 12 people necessary to really stretch the limits of its abilities, while the focus tracking mode showed no real issues and was able to track my toddler with ease as she ran around my living room!
Price to Value (4 out of 5)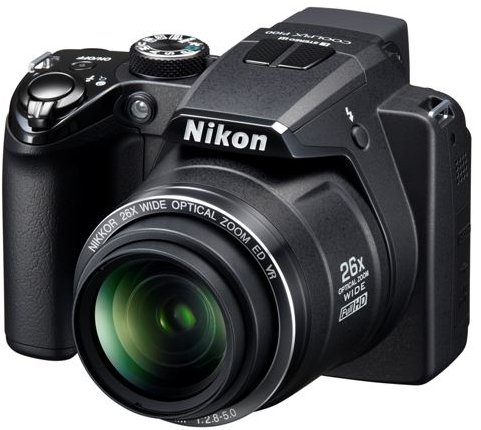 At present, the Nikon Coolpix P100 retails for $450 CAD, and has a street price in the US of closer to $350 USD. There is no question that you are getting a lot of camera for your money, but whether or not it excels in the areas you are looking for is another matter. In moderate to good light, you will find the photo quality is actually very good. The high speed video mode is fun to use, but the noisy zoom and autofocus in HD mode is less amusing. Still, I could not help but like this lightweight megazoom. It made a nice change from my reliable Nikon D90, and would be a great camera to travel with because of the flexibility that you get from that 26x zoom. For more information on this megazoom digital camera, see the Nikon Coolpix P100 website.