Top 5 Nikon DSLR Zoom Lenses: Extend Your Reach and Take Better Photos
Introduction
Investing in lenses is often a better strategy than investing in camera bodies, because when cared for properly, DSLR zoom lenses can last you a lifetime.
The following list will show you where best to spend your money on zoom lenses and explains why these are the best Nikon zoom lenses. Some you will be familiar with, and some you may not, but all of them have what it takes to be considered a great lens.
1. Nikon 70-200mm f/2.8G ED-IF AF-S VR II Zoom Nikkor Lens (5 out of 5)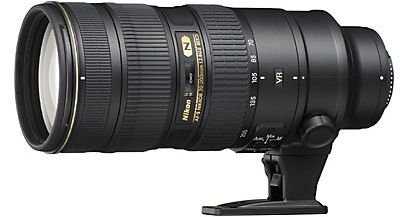 Touted by some as the greatest lens of all time, the Nikon 70-200mm f/2.8 is a very popular lens with professionals and serious photographers. The 70-200mm range means that it is a great portrait lens, but a lens that can also double up for sports or even some local wildlife shots. The constant f/2.8 aperture means that you can shoot in low light situations all the way up to 200mm, and in good light you will be able to easily separate the foreground from the background. Optically it is as good as anything you will buy from Nikon, with edge to edge sharpness and good contrast for all focal lengths. $2300 is a lot to pay for one lens, but this is the price you have to pay for one of the best Nikon zoom lenses ever made.
2. Nikon 18-55mm f/3.5-5.6G AF-S DX VR Nikkor Zoom Lens (4 out of 5)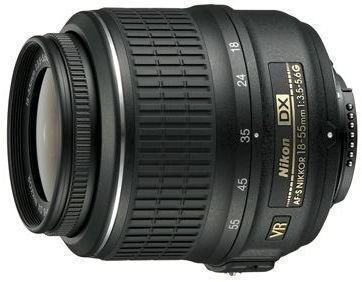 Chase Jarvis will tell you that the best camera is the one you have with you. Well, the same logic can be applied to lenses, and the chances are, if you bought an entry-level Nikon camera recently, you will already have one of these DSLR zoom lenses in your possession. But, fear not because this is a great lens to own. Kit lenses often come in the 18-55mm range, as it is a useful range for a variety of shooting conditions. This one also has Nikon's Vibration Reduction system to minimize blur from camera shake. Optically, there is a little distortion at the 18mm end, but otherwise it is generally a sharp and accurate lens. It is lightweight, has a fast internal focus motor, and it will work on all modern Nikon DSLRs. With a street price of around $180, you also need not worry too much about dropping, damaging or losing this lens, because it is relatively inexpensive to replace.
3. Nikon 200-400mm f/4G ED-IF AF-S VR Zoom Nikkor Lens (5 out of 5)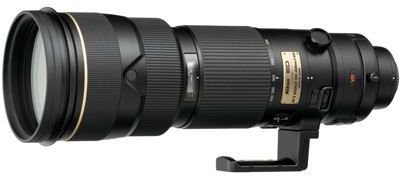 Deep pockets and strong shoulders are needed for this $6000 eight pound lens, but should you be lucky enough to get a hold of one, you may never want to give it up. The Nikon 200-400mm f/4 is the ultimate wildlife and sports shooters lens. The included tripod mount is a must due to the weight and range of this lens, but should you happen to handhold it, or use a monopod, you will be grateful for the VR too. The constant f/4 aperture will give you greater flexibility at shooting in low light, and the build quality ensures sharply focused high resolution images. If you enjoy wildlife photography, and you can live with the weight, this lens was made for you.
4. Nikon 18-200mm f/3.5-5.6G AF-S ED VR II Telephoto Zoom Lens (4 out of 5)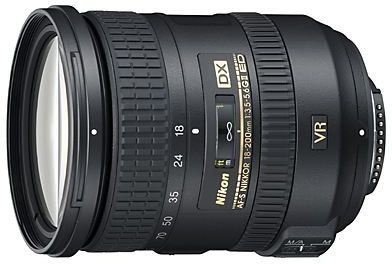 The Nikon 18-200mm VR II is a great all round lens. It is the lens that you would want to take with you on vacation, or somewhere you want to travel with a minimum amount of gear. The 18-200mm range is ideal for almost all situations and is versatile enough to let you shoot portraits, landscapes, sports, and just about everything else you could want to capture. It is not the best low light lens, but it has everything else that you could hope for - optical sharpness, vibration reduction, and a solid build quality. Retailing at around $750, it is also one of the more affordable DSLR zoom lenses on this list.
5. Nikon 14-24mm f/2.8G ED AF-S Nikkor Wide Angle Zoom Lens (5 out of 5)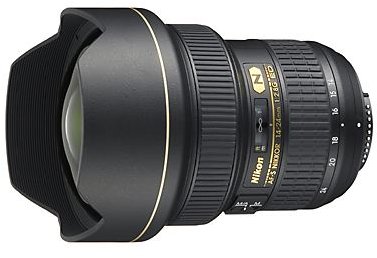 The Nikon 14-24mm f/2.8 is another contender for best camera lens ever. This sought after wide angle zoom lens is frequently hailed as having the quality of a prime lens, but with the range of a zoom lens. It is a lens that just does not get bad reviews from anyone who uses it for any length of time. Razor sharp optics and imperceptible distortion makes this a great lens for landscape photography. The flexibility of the constant aperture, coupled with flawless build quality, will mean you will quickly be looking for ways to raise the $1800 needed to add this to your collection. It may just be the best Nikon lens ever made.
Conclusion
Choosing DLSR zoom lenses will ultimately depend on one of two things - the type of photos you take, and your bank balance! But, if they fit your budget, and the type of photography you enjoy, the lenses above remain some of the best Nikon zoom lenses available today. They are available at all good camera stores for the prices listed.