Olympus E-P2 Micro Four Thirds Camera Review & Buying Guide
Introduction
As many DSLRs get bigger and heavier, a new class of camera, the Micro Four Thirds camera, has introduced the idea of an interchangeable lens camera that is almost as small as a point-and-shoot camera. Offerings by Panasonic and Olympus have provided enthusiasts with high quality options that can work with each others Micro Four Thirds lenses and, with the right adapter, other Four Thirds system optics. This places a growing lists of lens choices before the user of these small, capable cameras. This review looks at one of those cameras, the Olympus E-P2.
Images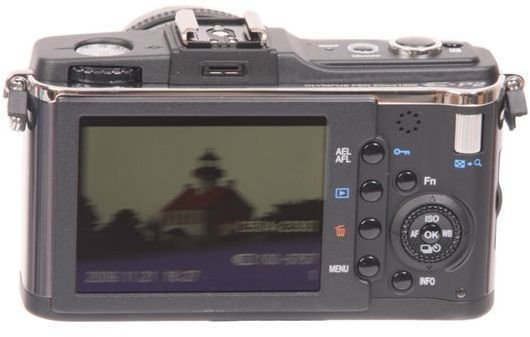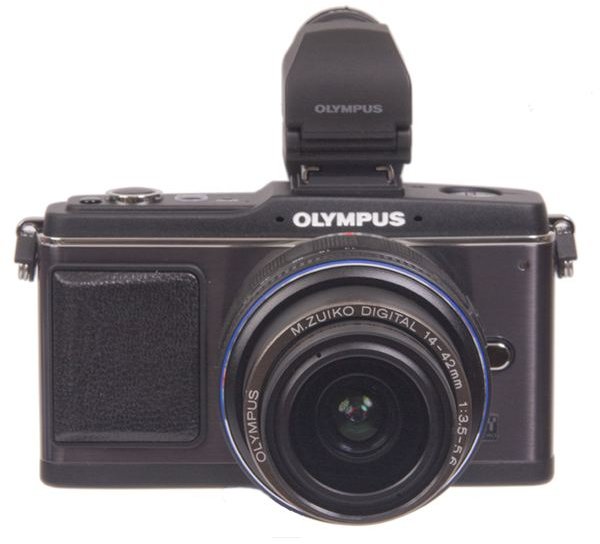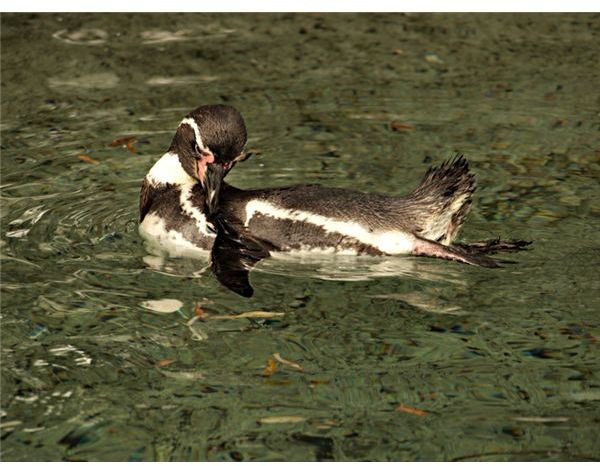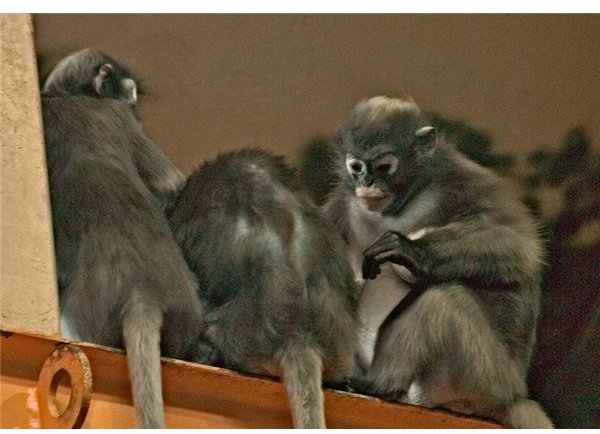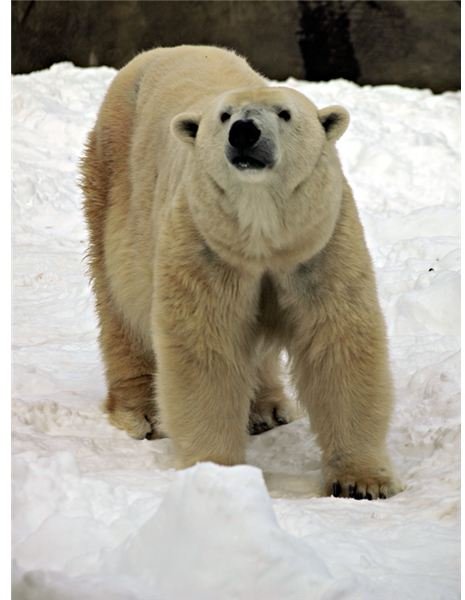 Four Thirds versus Micro Four Thirds
The Four Thirds system is a relatively new format, one that takes advantage of the fact that a digital camera doesn't have to be designed around the dimensions of a piece of film. This allowed camera designers to create a system that follows more sensible proportions than the ones dictated by film. Cameras of this type still retain the internal mirror/pentaprism design characteristic of the single lens reflex approach. Micro Four Thirds cameras do away with this assembly, resulting in thinner and smaller designs. These smaller cameras can also take smaller lenses making for a smaller, lighter interchangeable lens camera option than typically used. (Those lucky enough or wealthy enough to afford Leica rangefinder cameras will take exception to this statement. Any Leica rangefinder user wishing to make an issue of it is welcome to send me their camera, so I can compare it to the E-P2. I promise, I'll return it – eventually.)
Read The Four Thirds and Micro Four Thirds Camera Series to learn more about the history, advantages and disadvantages of these cameras.
Compared to Point-and-Shoot Cameras (4 out of 5)
So where does the Olympus E-P2 fall in the hierarchy of digital cameras? Size wise it's closest to a point-and-shoot size. When it comes to cost and capability though, it's much closer to a high quality serious amateur DSLR. Indeed, this is much more than an interchangeable lens point-and-shoot camera (although it can be used that way if the shooter doesn't have much knowledge or experience). It produces excellent quality images even at mid-range ISOs (400, 800). A test image printed at 12x18 at ISO 1600 produced a very useable print even though it was shot at low light, indoors in a poorly lit zoo display. The camera's autofocus effectiveness is modest, but useable, but shutter lag is noticeable. Shutter lag is less of a problem when shooting in Continuous Autofocus than in Single Shot focus and best when shooting in Manual Focus mode.
Image Stabilization Approaches (5 out of 5)
The Olympus E-P2 provides image stabilization via the camera body rather than through the lens the way Panasonic's Micro Four Thirds cameras do. The camera's image stabilization does its job quite well producing sharp images even at slow shutter speeds. The Olympus approach offers some distinct advantages over Panasonic's since any lens used on the E-P2 benefits from this capability even if the lens doesn't have any kind of vibration reduction ability. Since if you have the right adapters it's possible to use a wide variety of lenses on the E-P2, including Olympus legacy lenses from the company's film camera heyday, this is a very useful feature.
Accessories (4 out of 5)
The Olympus E-P2 comes with an Electronic Viewfinder, which can be tilted as much as 90 degrees. In addition to providing a high resolution view, the EVF offers diopter control for eye glass wearers and a fast refresh rate. This is the only EVF that will work with the E-P2 at this time. Other models made for the E-P1 or Panasonic's Micro Four Thirds cameras will not work with the E-P2.
Olympus has announced a stereo microphone for the E-P2 that will also use the accessory port and other accessories may follow. The company also offers a cable release remote for the camera, but no wireless remote is offered. A number of different adapters are available including one to use Four Thirds system lenses on the E-P2. Depending on the Four Thirds lens, some form of auto focus will likely be possible. Other adapters are available for Canon, Nikon, Contax, Leica, Contax and other lenses including Olympus OM series optics. Keep in mind that many modern lenses do not have aperture controls any more (such as Canon's EF mount lenses) and so can only be used wide open on the E-P2. (There is a supposed work around of sorts that requires setting the lens aperture electronically on the manufacturer camera body then transferring the lens to the E-P2. Even if this does work, it would be a very cumbersome approach.)
You can use plenty of existing Olympus flash units with this camera including the FL-36R and FL-50R. The only way of triggering a flash unit with the E-P2 is via the hot shoe mount. There is no PC connection built in to the camera. It does have connections for USB 2.0 and mini-HDMI. A USB 2.0 cable and RCA cable are provided. The mini-HDMI cable is an extra cost purchase.
Features/Modes (5 out of 5)
The Olympus E-P2 offers some additional modes/filters beyond the traditional settings of Manual, Program, Shutter Priority, Aperture Priority and Auto-Exposure. One set, known as "Scene" mode, provides exposure settings for specific circumstances such as portraiture, sports, children, and other situations. An ART filters mode applies certain effects to the image for photographers who'd rather let the camera do the work instead of attempting it on a computer with photo editing software.
Flaws (2 out of 5)
You can only use one accessory in the hot shoe and accessory port combination. This means you can't use flash and EVF or EVF and stereo microphone or any other combinations. It also means you can't use studio lighting with the EVF unless you're using hot lights instead of strobes. While many users obviously pick such a camera for its portability and low light image quality, it would still be nice if the camera offered a PC connection so it could be used for off-camera strobe or to fire studio strobes. Lack of a built in flash may deter some users too, especially since the accessory FL-14 flash is at $199, an expensive option for such a limited flash unit (it can sometimes be found cheaper as part of a package deal).
Ease of Use (4 out of 5)
The Olympus E-P2 is a welcome change after lugging a big pro DSLR and lens combo. The camera is small and comfortable to use and feels good in the hands. Auto focus with Micro Four Third lenses is acceptably fast and accurate. Auto focus with Four Thirds lenses and the MMF-1 adapter (a $249 accessory that was recently offered with the 40-150mm M. Zuiko lens for $279 combined) is slower but still not bad. These lenses only work in single shot AF mode though. The FL-36R (a bounce/swivel head flash unit) works nicely with the camera. The camera is capable of shooting at 3 fps in continuous shooting mode.
Price to Value (3 out of 5)
At $1099 for the camera and 14-42mm lens plus EVF, the Olympus E-P2 is a pricey choice, particularly when you figure you can get a decent DSLR and lens for much less. Part of that is the premium you pay for such new technology, plus this camera design is still pretty new (the E-P1 only came out about six months ago). Still, this is a solidly built camera that is a pleasure to use and makes a great alternative to a DSLR or point-and-shoot camera. It shoots JPGs, RAW files and in RAW plus mode and produces high quality images even in JPG mode.
The camera comes with Olympus Master 2 software which provides both image management and image editing capabilities. In RAW mode, the camera produces .ORF files, which aren't recognized by any but the most recent versions of many common image editing programs. Still, the camera is selling well, and it's easy to see why. If you can afford the cost, this is a nice camera, that doesn't scream "pro camera – steal me" and is a delight to use.
I like this camera enough that I'm keeping the one I bought and selling one of my DSLRs. It makes a great "walking around" camera, and I'm really looking forward to using this camera outfit and the nice small camera bag I use for it the next time I fly, rather than lugging a much bigger and heavier bag as I usually have to.