Polaroid PoGo Instant Mobile Printer - Photo Printer Review & Buying Guide
About the Polaroid PoGo Printer (5 out of 5)
The latest addition to the growing list of Polaroid products is the new Polaroid PoGo Instant Mobile Printer whose claim to fame is that it is the world's smallest digital portable photo printer. Polaroid innovation has once again tipped the scales toward fast, easy and on-the-go photo printing.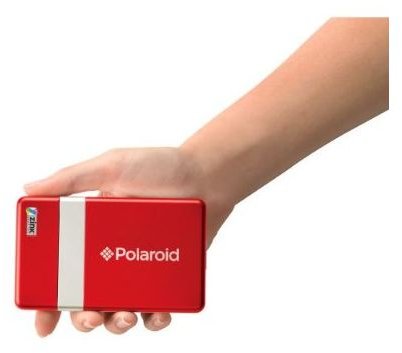 The Edge (5 out of 5)
The Polaroid PoGo Instant Mobile Printer is for people who love taking pictures but are always on the move. This lightweight gadget, approximately 8 ounces including the battery, is super portable since it can easily fit in the palm of your hand, almost like the size of your regular mobile phone. The Polaroid PoGo Instant Mobile Printer comes in three different colors: Black, Pink and Red. This latest technology comes with a rechargeable Lithium-ion battery. You can print up to 15 pictures when the battery is fully charged.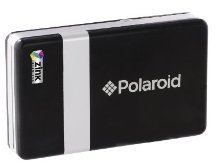 Ease in Printing (5 out of 5)
Printing is relatively made very easy. You can snap pictures from your mobile phone and print them wirelessly if you have a Bluetooth-enabled camera phone, or you may print directly from your digital camera using a USB cable connected to the PictBridge-enabled camera and printer. Printing is as easy as one-two-three because after 60 seconds, 2" x 3" borderless, colored images are yours to share.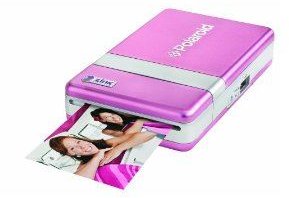 In addition, the Polaroid PoGo Instant Mobile Printer makes use of the much-publicized ZINK, or the Zero Ink, printing technology. This welcome advantage frees you from the hassles of ink cartridges or ribbons and worrying about running out of ink just when you needed it the most. The photos are printed on ZINK paper, 10 sheets of which are given to you for free when you buy a Polaroid PoGo Instant Mobile Printer. Pictures printed on ZINK paper are smudge-proof, water-resistant and dry-to-touch as soon as they come out. You may choose to peel off the back portion of the ZINK Paper and stick your photos anywhere you want them. ZINK photo paper comes in packs of 10's, 30's and 70's.
You may take this anywhere you go and print out photos in a flash.
Price to Value (4 out of 5)
You can buy the Polaroid CZA-10011B PoGo Instant Mobile Printer for around $34.95. Though, not all camera phones or digital cameras are compatible with the Polaroid PoGo Photo Printer. So before buying, you might want to check it out first if what you have is compatible with this gadget. Another thing is that the quality of the photos produced by the Polaroid PoGo Instant Mobile Printer depends on the quality of your camera. Compared to your regular photo printer with ink cartridges and the like, some photos cannot be considered excellent but may only be rated as an average.
The Bottom Line (4 out of 5)
The Polaroid PoGo Instant Mobile Printer is a great and easy way to print and share captured moments with family and friends, anytime, anywhere.