Overview of the Midrange Sony Alpha DSLR Cameras
Expanding the Alpha Range
When the Sony Alpha range of cameras was first announced, many photographers were excited by the potential that an electronics giant like Sony could bring to the digital camera market. Up until recently, Sony has spent most of its time and energies developing entry level Alpha cameras, but that strategy is now beginning to change, and Sony now looks committed to expanding its range of midrange and professional level cameras. The A700 was the first step along this path, but the recent release of the Sony A450, A33 and A55 go a long way to underline this commitment to expand the Alpha range.
Sony A450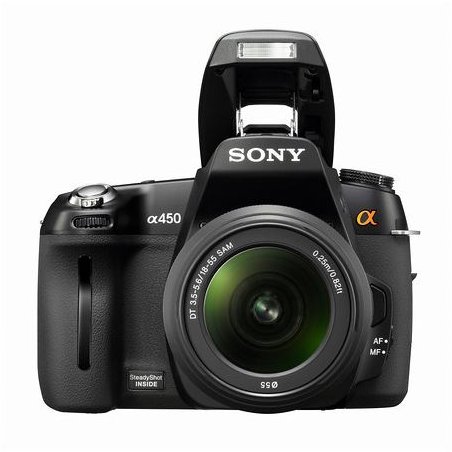 Released in January 2010, the Sony A450 is one of the more recent Alpha DSLR cameras. Essentially it is a stripped down version of the previous A500 models, so it sits comfortably between the A390 and A580 in terms of price and features. Although it retains the 14.2 megapixel sensor used in the A550, it loses the flip out LCD screen in favor of a fixed 2.6" version instead. The fast, two sensor, live view autofocus system is also gone, and is replaced with a more conventional standard live view. However, the shooting speed is a respectable 7 frames per second, and the battery is now rated at lasting over 1000 shots in normal use. Status: Replaced by A33.
Sony A560/580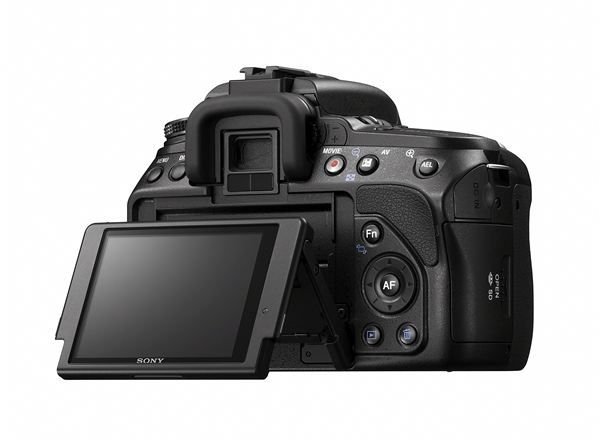 Available since October 2010, the Sony A580 represented another great step forward for Sony. With a 16.2 megapixel sensor, this Sony Alpha DSLR can fire off seven frames per second, record 1080p HD video, and choose from 15 focus points. It has Sony's innovative twin sensor live view mode, an articulating 3-inch LCD screen, a maximum ISO of 25,600 and the popular 3D Sweep Panorama mode that is found in some Sony compact cameras. It even has an in-camera HDR processing mode to create great looking HDR images. A more budget-friendly 14.2 megapixel version, (the A560), will be appearing early in 2011. It is essentially the same camera but with a lower pixel count. Status: New model(s).
Sony A33/A55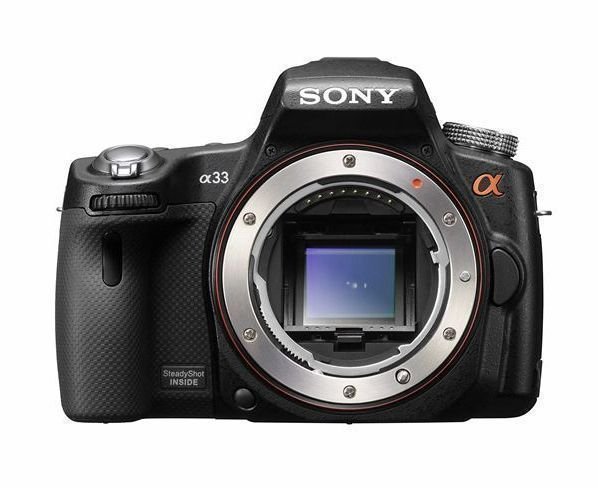 The Sony A55 was a breakthrough DSLR when it was released in 2010. Featuring a translucent mirror as part of its design, the A55 is able to achieve the fastest and most accurate focus of any DSLR while in live view or video mode. There is no lag or delay like you have with other DSLRs so while it behaves more like a digital compact, you still get the quality associated with a DSLR. It is capable of taking 10 frames per second at 16 megapixels, has built-in GPS for geotagging images, and includes a tilt and swivel LCD screen for added flexibility. The A55 also has Sony's first HD movie mode in the Alphas DSLR series. The A33 is essentially a very similar model but has a 14 megapixel sensor, and lacks the built-in GPS module. Status: New model(s).
Conclusion
The Sony A450, A580 and Sony A55 are very capable digital cameras that fit in well with the Sony Alpha range, and may well soon start to court customers from the midrange models from Nikon or the semi pro Canon EOS range. They are innovative, capable, and stylish, so if you are looking for a DSLR that will stand out from the crowd, a mid-range Sony Alpha DLSR may be just what you are looking for.
This post is part of the series: A Sony Alpha DSLR Buyer's Guide: Entry Level Models
A review of the most recent digital SLRs from the Sony Alpha lineup. Everything from the original A100, to the top of the range A900, is included in this digital camera buyer's guide.