How to Choose an Entry Level Sony Alpha DSLR: A Buyer's Guide for Sony Alpha Digital Cameras
Entry Level Alphas
When the Sony Alpha DSLR camera series was introduced in July 2006, the aim was to offer photographers an alternative interchangeable lens system that could rival that of established manufacturers. They quickly succeeded.
These DSLR cameras from Sony offer unique features that match, or even surpass, entry level Nikon cameras, or those at a similar price point from Canon.
Sony Alpha DSLR Cameras for Beginners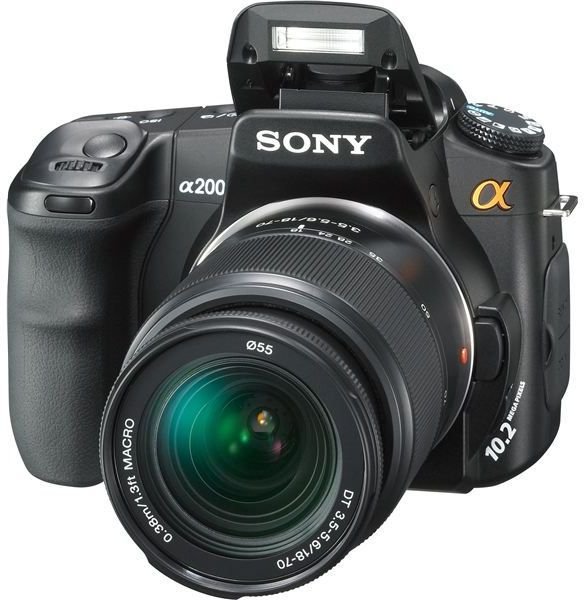 Sony A230: Sony's A230 was the 2009 update of the Alpha 200, and the foundations for a 3 model lineup that included the Alpha 330 and 380. The Sony Alpha 230 is lighter and more compact than the Alpha 200, and was also revised to make it more user friendly to first time DSLR users. A new on-screen help mode was included, along with quick access to six automatic scene modes. Sony also included a dynamic range optimizer to ensure your photos have the best balance of highlight and shadow detail. A multi shot self timer, a new graphic display for selecting aperture or shutter speeds, and a nine point autofocus system round off the rest of the features included in this great value 10.2 megapixel Sony Alpha camera. Indeed, the only missing feature of note is the lack of live view. To make full use of a live view LCD, you need to purchase the Sony A330 or A380. Status: Replaced by A290.
Sony A290: The A290's June 2010 update of the A230 started with an increase in megapixels to 14.2. It also has a brand new grip to make it more comfortable to hold, and Sony has rearranged some of the buttons to make them easier to access. However, it still has no live view and the 2.7 inch LCD is the same as before. Otherwise, things are pretty much the same as before. The A290 was only a moderate makeover of an existing model. Status: New model
Advanced Entry Level Sony Alpha Cameras
Sony A330 and A380: Announced in May 2009, (at the same time as the A230), the Sony A330 and Sony A380 became direct replacements for the A300 and A350. Both cameras keep the 10.2 and 14.2 megapixel sensors from their predecessors, but the bodies have been redesigned to make them lighter and easier to use. Dual memory card slots support both Sony's proprietary memory card, and the more standard SD cards. The Compact Flash support in the A300/350 has been dropped, but this is very much in line with what other manufacturers of entry level DSLRs are also doing. Otherwise, they share similar features to the Sony A300 and Sony A350. Status: A380 replaced by A390.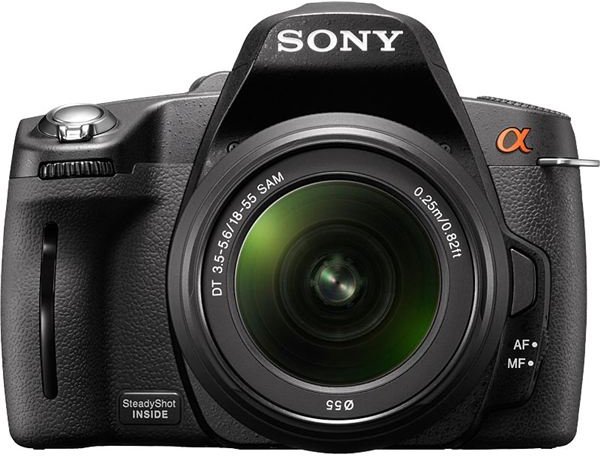 Sony A390: As with the A290, Sony made very few changes to the model it intended to replace. The A390 was released at the same time as the A290 and included some similar updates like a reworked grip on the body and a reshaped top. There were also some control button adjustments too, but the sensor size and ISO sensitivity remained the same. For A380 owners, there is not much here worth upgrading to, but those moving up from a point and shoot camera may find this a useful option. Status: New model.
Conclusion
The current Sony Alpha camera lineup offers a great mix of features and prices for photographers wanting to break into digital SLR photography. So, whether you choose the budget A290, the updated A330, or the hi-res Sony A390, you can be sure that you will be purchasing a Sony Alpha camera that is packed with user friendly features, and one that is capable of taking high quality photos that will wow your friends and family.
This post is part of the series: A Sony Alpha DSLR Buyer's Guide: Entry Level Models
A review of the most recent digital SLRs from the Sony Alpha lineup. Everything from the original A100, to the top of the range A900, is included in this digital camera buyer's guide.