Sony Cybershot DSC-W220 Digital Camera Review & Buying Guide
About the Sony Cybershot DSC-W220
The Sony Cybershot DSC-W220 is a 12.1 megapixel point and shoot digital camera. This camera is very easy to use, yet is still very professional and includes many advanced features, which makes it great for both beginners and professionals. The camera comes with a variety of features, as well as 15MB of storage space built-in the camera.
What's great about the Sony Cybertshot DSC-W220 is that the camera is light-weight, compact, and the battery life is above average. This camera is perfect for any photography, from capturing family moments or using the camera to take high quality stock images to sell.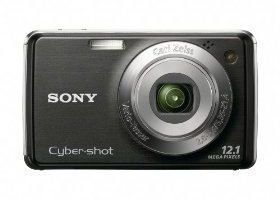 In the Box (4 out of 5)
Battery charger.

Rechargeable battery.

A/V and USB connector cables.

Picture Motion Browser ver. 4.2.

Wrist strap.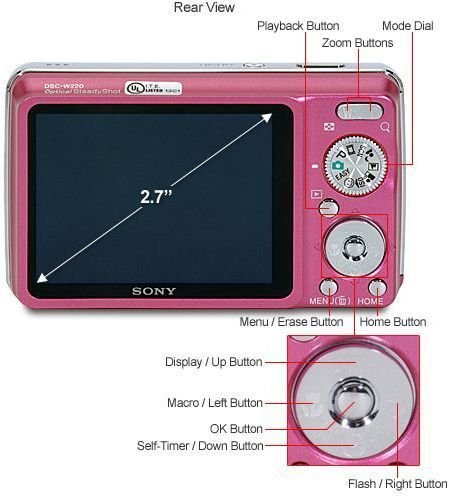 Design (4 out of 5)
The Sony Cybershot DSC-W220 is light-weight and sophisticated. The camera fits easily in your pocket. You can buy the digital point and shoot camera in black, silver, pink and blue.
Features (5 out of 5)
12.1-megapixel Image Sensor: You can capture crisp, professional quality prints up size A3 with the assistance of the 12.1-megapixel image sensor.

3x Optical Zoom: Lets you capture clear images in far distances.

2.7-inch LCD Display: The large LCD display screen allows you to view your images and easily read the menu.

Face Detection Technology: The Sony Cybershot DSC-W220 can detect up to eight faces per picture. This technology even reduces red-eye, as well as distinguishes between adult and child faces.

Anti-blur: Shaky hands won't stop you from having clear, sharp images.

Smile Shutter Technology: The Sony Cybershot DSC-W220 actually detects smiles and will capture the moment right when it happens.

Photo Modes: Photographers can choose from modes such as Gourmet Mode (for food), Fireworks, Snow, Underwater, Landscape, Beach, Twilight, and Soft Snap.

Movie Mode: Captures ten minutes of MPEG video at a time, with thirty frames per second.
Cons (3 out of 5)
The zoom of the camera moves in large gaps, so having in between magnification is not available.

There is no optical viewfinder, so you have to use the LCD screen as a guide for your images.

This digital camera only supports Sony memory sticks, versus generic SD cards.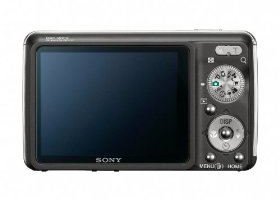 Price to Value (5 out of 5)
You can buy the Sony Cybershot DSC-W220 for around $149.99. For less than $200.00, you're getting a basic, yet high-quality, point-and-shoot camera that takes amazing high-definition images and video.
For another look at this camera, check out this Sony Cyber-shot DSC-W220 digital camera review.