M-Rock Great Smokey Mountains 673 Messenger Camera Bag Review & Buying Guide
M-Rock is a relatively new entry into the camera bag market. The company was founded by Michael Rockwell in 1995. The company offers a variety of camera bag choices, including the Great Smokey Mountains Messenger Bag 673. This is a combination photo/laptop bag that can be used with the company's Modular Trolley 698 to provide a rolling bag option that can carry a fair amount of gear, while still being airline luggage compartment approved.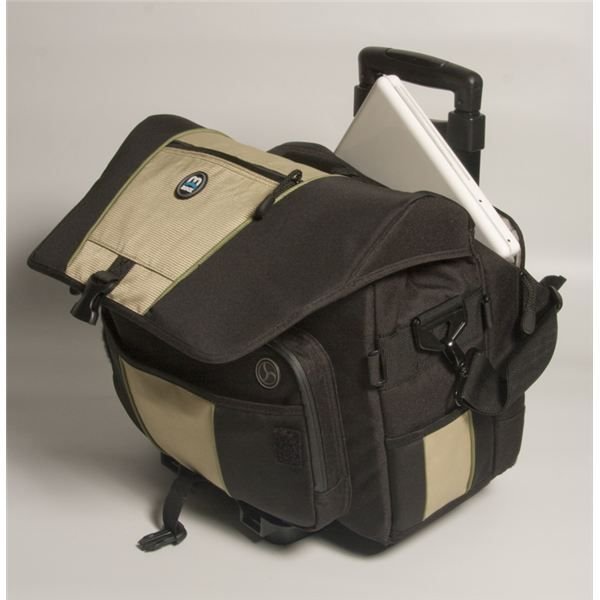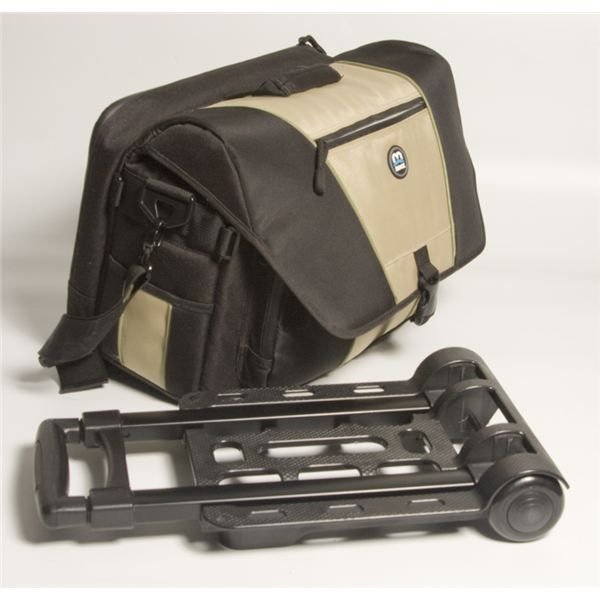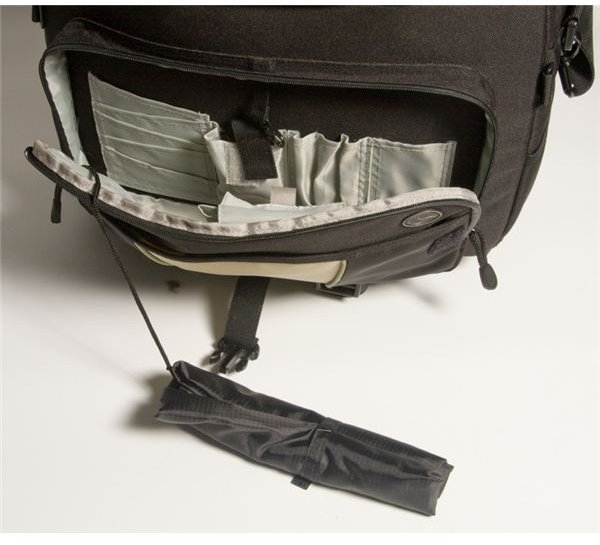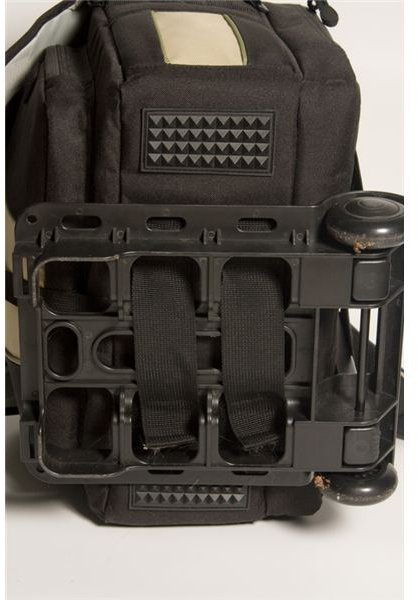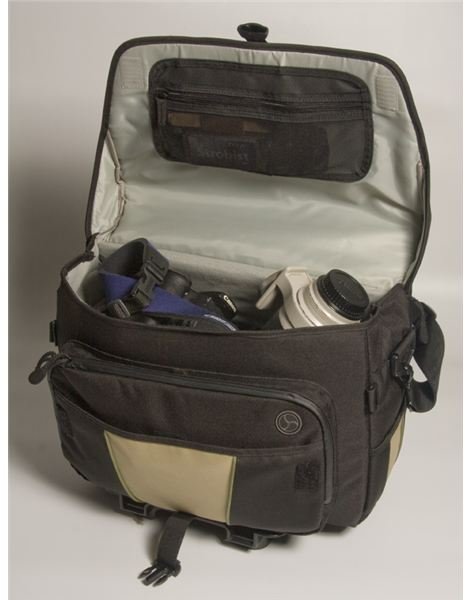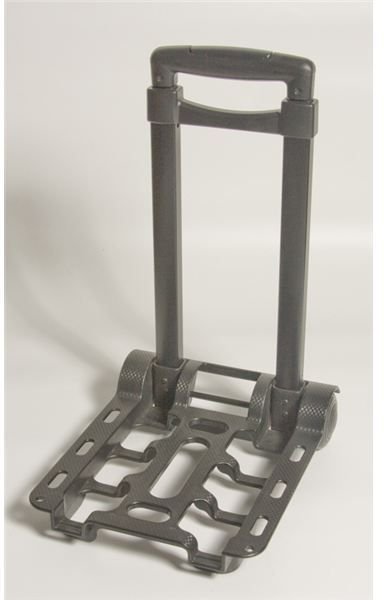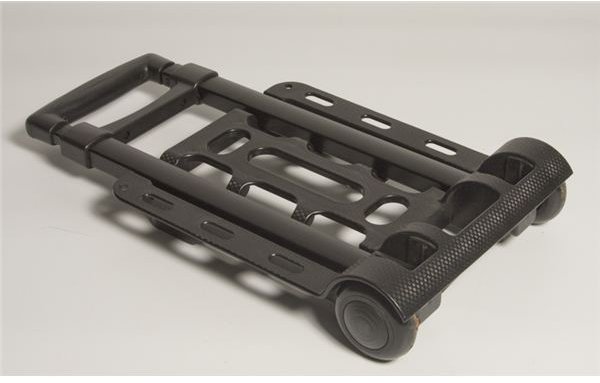 Versatility (4 out of 5)
This roomy bag can handle a pro-sized camera with 70-200 2.8 and still have room for additional lenses, flash units and accessories while holding up to a 15.5" laptop in a separate rear pocket. Some nice additional features include a bag raincoat and a microfiber cleaning cloth. It has multiple compartments, which can be reconfigured via velcro attachments. The bag also features a lens cradle, which is a feature of M-Rock camera bags. It also features additional internal and external pockets and pouches photographers will find useful for travel documents, batteries, pens, notebooks and all the other little things they need to carry.
The Modular Trolley 698 is a solidly built luggage cart that is easy to remove or mate with the Great Smokey Mountains bag. It has a collapsible handle with a cross bar about halfway down that makes a good carrying handle or attachment point for bungee cords. Once separated, the trolley collapses to an easily stowed size.
Construction (5 out of 5)
This is a solidly built and sturdy bag. While it's stiffer than I normally prefer a camera bag to be, that stiffness does provide extra strength and protection. The bag's padded strap is comfortable, removable and adjustable.
Price to Value (5 out of 5)
The Great Smokey Mountains Messenger Bag 673 lists for $96.00 and the Modular Trolley 698 is an additional $46.40. Both are solid products that should last a long time. This is a good combination for travel photography since it will fit in an airline luggage compartment while carrying a pretty comprehensive photo/computer kit. It offers a lot of versatility and functionality.