How to Choose a Canon Rebel DSLR: A Buyers Guide for Digital Photographers
Rebels with a Cause
For several years now, the Canon EOS Rebel series has been one of the best 'go to' camera for photographers looking to get started with DSLR cameras. They combine ease of use, with practicality and great image quality. Nikon's entry level DSLRs are the only cameras that have been able to keep pace with the popular Rebels, and this rivalry has meant an increasing number of new models with new features. So, here is a rundown of the best Canon Rebels.
The Canon EOS Rebel T3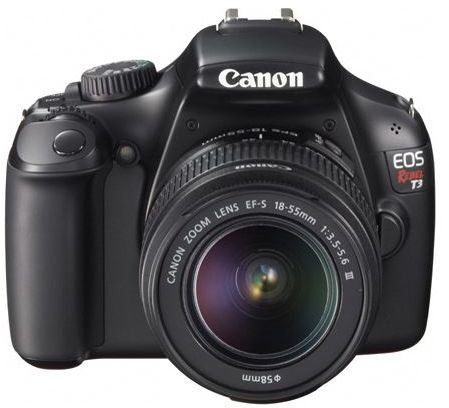 The T3 is Canon's cheapest entry-level Rebel right now, and it's packed full of features to try tempt digital compact shooters into the world of DSLR photography. Released in February 2011, it has a 12.2 megapixel sensor that has a maximum sensitivity of ISO 6400. There are nine autofocus points and a 63 zone metering system to ensure that your images are well exposed. The 2.7-inch LCD is not the biggest in its class, and its resolution could be better, but it still provides a good frame for live view shooting or 1080p HD video. The in-camera Feature Guide is a user-friendly menu innovation to help new DSLR shooters get to grips with the extra features that are included in this camera. With its sub-$600 price tag, the T3 goes head to head with Nikon's D3100 in a battle for your wallet.
The Canon EOS Rebel T1i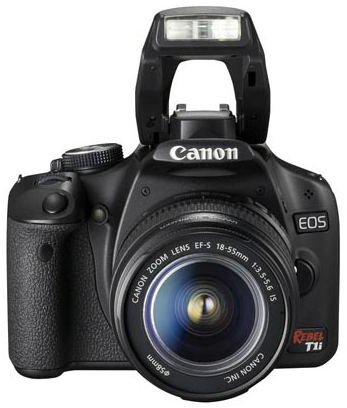 The Rebel T1i is a feature packed digital SLR, that is also the most advanced Rebel that Canon have produced to date. Announced in January 2009, this 15 megapixel camera now includes an HD movie recording option, a 3-inch high resolution, scratch resistant, LCD screen with live view, an ISO range that can be expanded to 12,800, and a nine point autofocus system. It has everything a beginning photographer could need, and more. You may not need, or use, all the features when you first buy this camera, but as your photographic skills improve, the T1i will still have plenty to offer you.
The Canon EOS Rebel T2i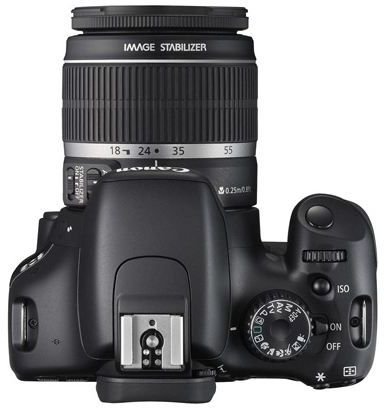 February 2010 was the date Canon chose to announce an update to the popular T1i. While the price stayed about the same, the upgrades were certainly worthy. The T2i features an 18 megapixel sensor, and a metering system that is based on that of the more expensive Canon EOS 7D. Video options improved with the possibility of shooting 1080p HD video at either 30, 25, or 24 frames per second (fps). A lower resolution 720p HD mode will shoot at 50 or even 60 fps, and a full set of manual controls are also available for shooting video. The 3-inch LCD screen gets a resolution boost to become one of the highest resolution LCD screens available on any camera, and exposure compensation was usefully extended to five stops of adjustment.
The Canon EOS Rebel T3i
The Rebel T3i represents the latest and greatest entry-level DSLR from Canon. It was released at the same time as the T3, but it has the kind of feature set that starts to blur the lines between entry-level DSLRs and the semi-pro cameras that are used by advanced amateurs. It has an 18 megapixel sensor that can be expanded out to ISO 12,800, and a similar 63 zone metering system with nine autofocus points. Its 3-inch LCD retains the title of one of the highest resolution screens found on any camera, and it flips out to make HD video and still shooting easier. It captures JPEGS or RAW images at up to 3.7 fps, and has a variety of scene modes that include the new Intelligent Auto setting that optimizes your photos for every occasion.
The Best Buy?
Without doubt, the best Canon EOS Rebel available is the T3i. It has features that are hard to match in this price range, and a picture quality that is leagues above almost all point and shoot cameras. However, if price is key, or you are looking for the easiest Canon Rebel DSLR to use, then the Rebel T3 will be a fine replacement.
References
Images courtesy of Canon USA.
This post is part of the series: Canon DSLR Buyer's Guides
This series of camera guides takes you through all the DSLRs in the current Canon lineup and puts them in order from entry-level Rebels all the way through to the latest professional grade cameras.