Nikon Coolpix S600 Review - Pros and Cons of Nikon's Coolpix S600 Digital Camera
Specifications
10 megapixels (MP)
4x Zoom – Nikkor lens, focal lengths from 28-112mm (35mm equivalent ), maximum aperture f/2.7-5.8
CCD image sensor
Lens focal range: 50cm to infinity, macro from 3cm to infinity
2.7 inch anti-reflection and wide viewing angle LCD (230,000 pixel resolution)
Approximately 45 MB internal memory, SD/SDHD memory card slot
Vibration Reduction (VR)
ISO sensitivity: minimum 100, maximum 3200
Rechargeable Li-ion battery
Weight: 130 grams (not including battery or SD card)
Dimensions: Approximately 88.5x53x22.5 mm (WxHxD)
Nikon Coolpix S600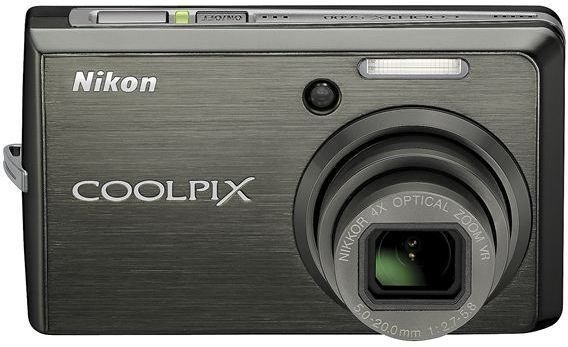 What's Included with the Nikon Coolpix S600?
Nikon is great for including the essentials; the only additional purchases you might want to consider are a camera case, SD card and if you like, an AC Adapter (not fundamental). Here is what you get with the Coolpix S600:
Rechargeable Li-ion battery
Battery charger
USB cable
Audio-video cable
Camera strap
AC power cord
Nikon's Software Suite (for transferring and organising your digital photos. Mac and Windows compatible)
Coolpix S600 Features (4 out of 5)
According to Nikon Corporation, the Coolpix S600 is the World's most compact body featuring 4x wide-angle zoom lens. This research was based on other compact digital cameras with the same size zoom lens (28mm) and optical vibration reduction.
So, does the compactness of this digital camera compromise the features? Let's have a look…
The Coolpix S600 takes crisp and clear photos. The image and colour quality is great. For its class, the wide-angled lens does a good job at not distorting photos. The optical Vibration Reduction (VR) works well and the ISO performance is impressive; together, these two qualities help produce photos that have very little noise.
As mentioned above, the Coolpix S600 is compact, making it a great camera to pack along. It will fit into your purse or pocket and you'll hardly know it's there.
New Kids on the Block
The Coolpix S600 has a new addition to their scene modes: Active Child mode. How does it assist in producing better photos? Compose your photo and select your subject (presumably an active child), the camera will then take the reigns and automatically track the subject and keep it in focus, so when you're ready to take the shot, the subject will already be in focus no matter where (s)he is within the frame. This mode also works great when taking photos of animals.
Also new, Coolpix S600 has a Pastel mode. Now, not only can you shoot in standard (default setting), vivid, black-and-white, sepia and cyanotype, you can also take photos in pastel! Personally, I prefer to take photos in standard, so all these additional options seem a waste to me. Why? Shooting in standard gives you more control over the final photo. With so many photo editing programs out there (and many are free), it's easy to manipulate your photo later. However, if you shoot in black-and-white, sepia or pastel it's going to be much more difficult, if not impossible to change the photo to anything besides what the original photo is taken in. Just my opinion!
Sprint vs. Endurance
Besides being the world's most compact point-and-shoot, Nikon boasts that the Coolpix S600 features the world's fastest start-up time. Fair enough, the Coolpix S600 does have an impressive 0.7 second start-up, but it doesn't perform so well in the shutter lag department. Placing the Coolpix S600 beside the competitors, it has a lot slower response time when taking one photo right after another.
That's about the only complaint I have for the Coolpix S600. Depending on what you're shooting, this might not even be an issue for you. However, it could mean frustration and opportunities missed if you're taking a lot of quick-action shots or even wildlife photos.
Conclusion
I like the compactness of Nikon's Coolpix S600. The image quality stands above a lot of the competition and I really like the Active Child mode. However, the shutter lag puts a damper on things and there are features that I really wouldn't use. For what I'm looking for in a camera, the $300 price tag isn't worth it; but if you want a lustrous compact point-and-shoot that takes excellent photos and can utilize the many features of the digital camera, then $300 could be worth it.
For me, size does matter. I'd rather put out an extra $100 for a digital camera that has a larger zoom lens and offers more exposure control, like Nikon's Coolpix P80. I don't need my digital camera to be itty-bitty to please me.