How to Choose the Best Entry-Level DSLR Cameras from Nikon
The Point-and-Shoot Graduates
Entry-level DSLR cameras are designed for those who are moving up from a standard point-and-shoot camera. They are for the photographer who wants that little bit more from a camera in terms of performance and image quality. The following Nikon models are aimed at those with some previous experience of photography, but can be used by almost anyone because of their user friendly setup.
Ultimately, the best entry-level DSLR for you may come down to a number of factors. However, knowing what each camera is capable of is an important first step, and this guide will tell you all you need to know.
The Nikon D3000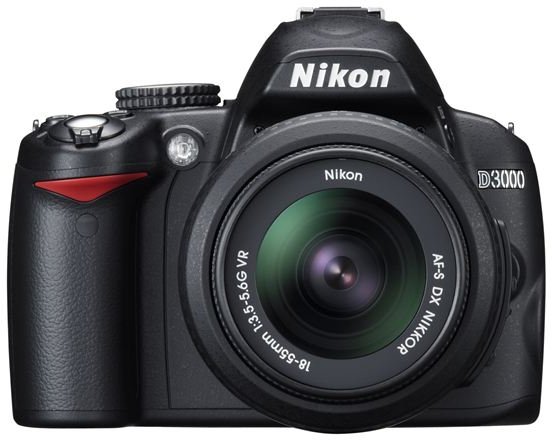 The Nikon D3000 was unveiled in July 2009, and will ultimately replace the D60. The D3000 set out to be the heir apparent to the original D40. It was well designed, easy to use, and did what every good camera should do - it took great pictures! The LCD screen was enlarged to three inches, and the focus points numbered a more useful 11. Everything about this camera, from its simple design to its onscreen help, was designed to appeal to beginning photographers who wanted quality results. It was also one of the best value entry-level DSLR cameras for photographers on a budget.
Nikon D3100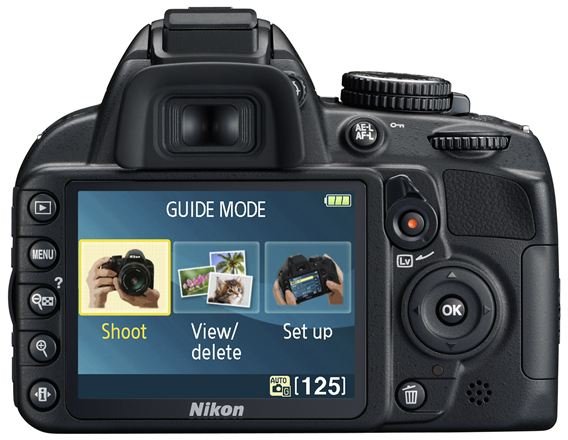 The D3100 is an update to the budget-friendly D3000. It offers much of the same features, but includes both live-view and HD video recording that can use a full time autofocus mode. The new guide mode is a step-by-step photo guide for photographers new to a DSLR. It has a 14.2 megapixel sensor, and better noise-free images when compared to the D3000. The D3100 can shoot at up to 3 frames per second (fps), and has an ISO range that ranges from 100-3200 (expandable to 12,800). It is more expensive than the D3000, but the D3100 is still a compelling choice for an entry-level DSLR.
Nikon D5000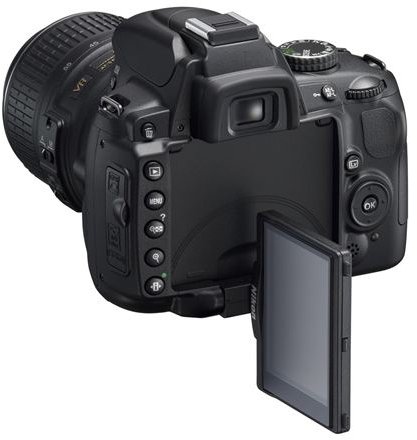 The Nikon D5000 took these improvements one step further, and included many of the features found in the higher priced Nikon D90. It had a tilt and swivel, 2.7" LCD screen, and became the first entry-level Nikon to add live-view and 720p High Definition movie recording at 24 fps. It has 19 picture modes, in-camera editing, and can take pictures at up to 4 fps. That made this a great, full-featured camera that was knocking hard on the door of the semi-pro category. For a long time, the Nikon D5000 really was the best entry-level DSLR you could buy from Nikon, but the D5100 would eventually usurp it.
Nikon D5100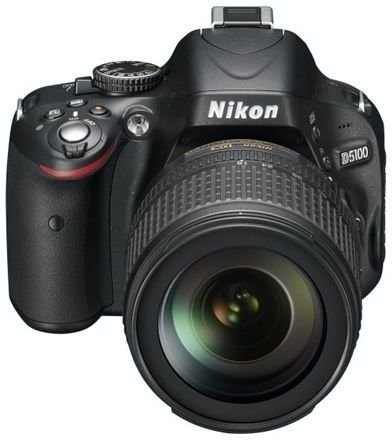 The D5100 was more than just a cosmetic update because it added a lot of worthwhile features to an already competent camera. The sensor size was upped to 16.1 megapixels, the same as the D7000, and an ISO boost meant that a top sensitivity of ISO 25,600 was now possible. The flip out screen is larger than the D5000 and has four times the resolution to give a high quality image preview. HD video was also increased to a maximum 1080p at 30 fps, an external mic jack was added, and in-camera HDR functions were also included. Finally, battery life was improved to add an extra 100 shots or so per charge, and the extra functionality was all squeezed into a body that was marginally smaller and lighter than the D5000. It is more expensive than its predecessor, but when viewed as a whole, the Nikon D5100 is definitely worth the extra money.
My Top Picks
So, what's the best entry-level DSLR from Nikon? Photographers on a budget should go for the Nikon D3100. It is affordable and easy to use. However, if you have a little more money, the more advanced features of the D5100 are definitely worth paying the extra for, especially when you compare it to the more expensive Nikon D7000, because it has some very similar specs.
References
Full review of the Nikon D3100
Full review of the Nikon D5000
Images courtesy of Nikon USA.
This post is part of the series: Nikon Digital SLR Camera Buyer's Guide
This buyer's guide series provides an overview of all the DSLRs in Nikon's current lineup, and even includes some of those that have been recently discontinued. Everything from the D40 to the latest D3s can be found in this helpful and straightforward guide.