UPstrap Review & Buying Guide: A non-slip camera strap that grips your should to keep your camera where it belongs.
Introduction
Camera accessory makers offer all sorts of camera straps for photographers unsatisfied with the one that comes with their DSLR. While many offerings are just variations on the basic strap theme (leather versus canvas versus neoprene, staid versus colorful) there are some specialized straps out there designed to appeal to specific concerns. The UPstrap is one of these. If you're a photographer who's constantly frustrated by your camera strap slipping off your shoulder, then this is the strap for you.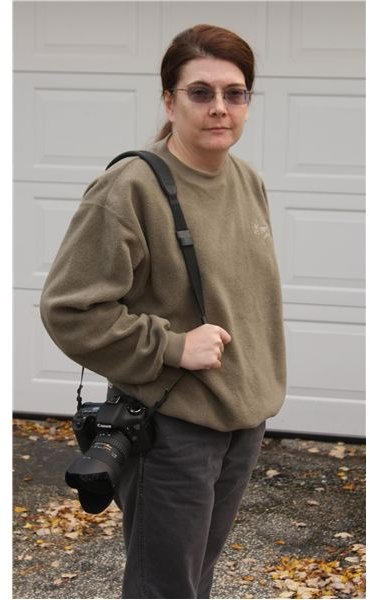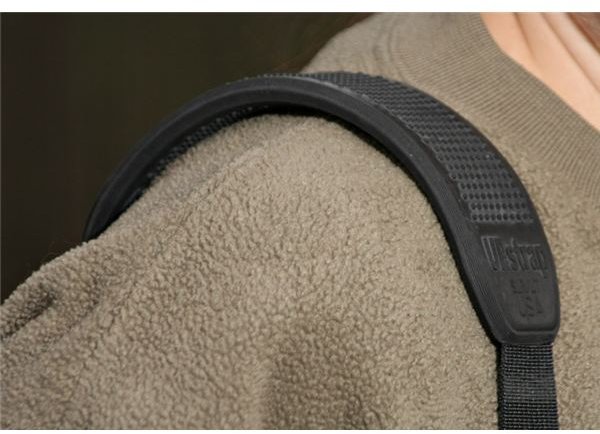 The UPstrap construction (5 out of 5)
The UPstrap SLR classic has a patented non-slip surface shoulder pad designed to keep the pad from slipping even with a pro camera and lens combination attached. The pad is connected to a 62" 1,250 pound test web and is designed to attach to cameras that use the standard ring attachment method. The non-slip rubber shoulder pad provides enough cushion to make wearing the SLR Classic comfortable to wear. This isn't the prettiest camera strap on the market, but if you're a fast-moving photographer who wears a camera strap on your shoulder instead of on your neck, this strap is very worth considering. UPstrap does offer a variety of camera straps designed to mate with various camera attachment methods. The company also offers some quick release accessory options. Switching from one version of the strap to another is easy thanks to the quick release connections.
Price to value (4 out of 5)
At $35 for the basic SLR Classic, the UPstrap costs more than many of the camera straps found at your local superstore. This strap is a good choice for photographers who carry heavy camera rigs, need to move quickly and often want to wear their strap on a shoulder rather than over the neck. It's probably not the best choice for the average hobbyist though.
Disclaimer: UPstrap provided the author with an UPstrap Classic for inclusion in the David Busch Quick Snap Guide to Photo Gear