Trek-Tech MagBag 2 Review & Buying Guide
Introduction
Sometimes putting on weight is a good thing. Well, it can be if you're a photographer who's worried about keeping a tripod steady or weighing down a light stand so it doesn't tip over outdoors on a windy day. Sandbags have long been used in photo studios and movie sets for such purposes and big ones can be found fairly cheaply from a variety of vendors. Options for the more mobile photographer are a bit slimmer. (Of course the mobile photographer frequently just drapes his or her camera over the tripod column and weighs it down that way.) If you're using small, portable light stands outdoors though, you need a different answer.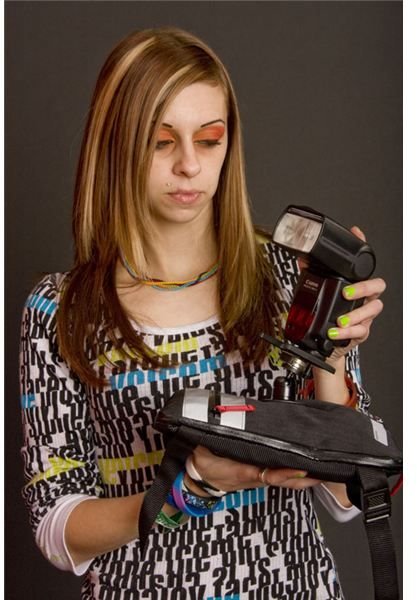 Functionality and design (5 out of 5)
Trek-Tech offers a couple of interesting choices. One of these, the MagBag 2 is the focus of this review. This is a book sized stabilization bag that comes with removable packets of ballast pellets. Removable is a good idea since it makes it possible to leave them at home when flying (reducing weight) and replacing them with packages of dried beans once you're on location. The MagBag is designed for some abuse (as any good bag of this type should be) and even features a water-resistant bottom. Thanks to its quick release attachment point, it can even be used to mount flash units or small cameras and serve as either a ground or car window pod if you have a small ball-head to use with it. The product also includes a combination rain cover and ground tarp and two quick release adapters (one light force and one heavy force). Both adapters use the company's MagConnect system.
Price to value (2 out of 5)
The MagBag 2 costs $49.99. The product is well made and certainly useful, but a basic sandbag's a lot cheaper. Even just buying one of those recyclable grocery bags that are so popular these days and filling it with a couple of pounds of dried beans will do the job in a pinch, so if you're on any kind of a budget, you would probably have trouble justifying spending $50 for it. Still, if you're not worried about how much you spend on photography, this is a well-made, well-designed and useful product for a variety of situations.
Trek-Tech provided an evaluation unit of this product for the David Busch Quick Snap Guide to Photo Gear.