Satechi WR-C100 Wireless Remote Shutter Release Review & Buying Guide
Introduction
There are times when you just need to trigger your camera from a distance. Back when film cameras ruled, photographers relied on cable releases for short distances and air releases when they needed to be farther from their cameras. As cameras got more and more electronic though, tools for remote triggering did too. My old Canon EOS 10s camera couldn't use a mechanical cable release, but could be triggered by an infrared wireless remote costing about $20 in 1994. Designed for the amateur photographer, the trigger could only be used from about a foot behind the camera and as much as 15 feet in front of it. If it wasn't used every few minutes, I basically needed to reset it and the camera, making it a very limited tool for nature photography and other stealth shooting situations. Since then digital technology has replaced the $1.99 cable release that would work on almost any camera to electronic devices costing $30 or $40 or more and only able to work on a specific camera or camera line. If the photographer needed to be more than a few feet from the camera, then an extension cord (at extra cost) could provide that option.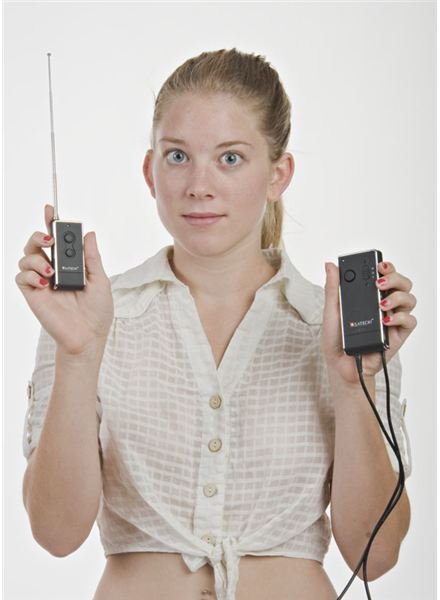 Wireless remotes
Wireless remotes offer a whole new level of freedom for remote camera operation. During the first few years of the digital revolution, wireless choices were limited and expensive. Photographers could either go with the camera maker's offering (if one was available) or put together an expensive kit via Pocket Wizards and the necessary cables and triggers (costing several hundred dollars by the time you were done, although the PWs could also be used to trigger flash units). As the market for DSLR accessories matured, cheaper third party options began trickling into the market. Options ranged from cheap and crappy, to modestly priced and effective. Satechi's WR-C100 Wireless Remote Control for Canon EOS cameras falls into the latter category.
Ease of use (5 out of 5)
The WR-C100 is an easy to use, reliable wireless remote. It's $100 price tag puts it at the upper end of the third party wireless remote price range (it can be found for $80 at Amazon), but if you need a reliable wireless remote that works at a distance, it's a good choice. Using the device is simple. The WR-C100 comes as a two-piece unit (transmitter and receiver) plus uses a USB charger to charge the receiver. The receiver is the larger of the two units and plugs into the camera's remote control socket. It offers two settings, "W" for wireless operation and "L" to lock the shutter open, plus a mode selector switch used for turning the receiver on and off plus putting it in M-mode or L-mode. The transmitter offers a focus button and a trigger button. The signal works through walls and I've used it from a distance of 50 feet or more without problem. If the camera is set to continuous shooting, then holding done the release button will keep the camera firing until you release it.
Construction (4 out of 5)
Construction: it's obvious the WR-C100 was not designed to be abused, but I'm not sure a wireless remote really needs to be bombproof. This product is well made and should hold up just fine so long as you take reasonable care of it. While bounce testing it would be a very bad idea, it's still better made than many of the cheaper wireless remote options on the market.
Price to value (4 out of 5)
The Satechi WR-C100 Wireless Remote Control is a decently made, reliable and easy to use wireless remote control. With a price tag of $80 to $100, it's a good value for the photographer who needs a dependable wireless remote control regularly. Satechi's customer service has a good reputation based on what I've been reading on the Web, but I haven't had to test it so far. One thing to be aware of is the documentation is kind of weak. Still, it's not hard to figure out the basic operation of the unit by just playing with it.
Disclaimer: Satechi provided me with an evaluation unit of this product for the David Busch Quick Snap Guide to Photo Gear.