Olympus Stylus 1030SW Underwater Digital Camera Review & Buying Guide
Land or Sea
Last year when I took my first vacation to the Caribbean, I wanted to bring along with me a digital camera that would be capable of coming along with me on both land, and sea. I wanted a digital camera that would take spectacular photos no matter what the setting was, and I wanted the camera to come with a rechargeable battery. Many underwater cameras I came across at the time seemed nearly perfect, but all of the cameras I came across called for batteries, and batteries were not something I wanted to tote along with me on vacation. I desired simplicity.
I initially imagined I would have to spend nearly $1,000 just to fulfill these desires. When I came across the Olympus Stylus 1030SW, the Shockproof, Waterproof, and Freezeproof Digital Camera for under $400, I felt that this particular camera was exactly what I had been looking for. In fact the camera seemed to good to be true.
The Olympus Stylus 1030SW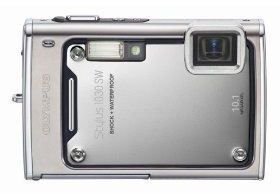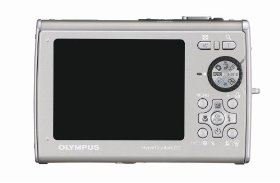 Appearance (5 out of 5)
When I first got the Olympus Stylus 1030SW home, I was marveled by its overall appearance. In no way, shape, or form did this ordinary looking digital camera look like something that could be so abused, let alone get plopped into water. I would have to get used to bringing the camera into the water, it just seemed so naked and vulnerable without some sort of protective housing.
I admit that the digital camera appeared to be rather high in quality, with a bit more weight to it compared to my older digital cameras. The 1030SW weighs in at 6.3 ounces, and is approximately 3.7"W x 2.4"H x 0.84" D. It fits in the hands quite nicely though, and navigating the cameras menu and function buttons were all very easy to understand. The cameras function and menu buttons are all conveniently located on the right hand side of the camera.
The 1030SW I picked up was the silver on silver model. There are other colors to choose from, but for me silver on silver looked like it would be the easiest color to spot, had I ever dropped the camera in the water while snorkeling.
The very first thing I noticed before taking in the camera as a whole was its 2.7 inch Hyper-Crystal II LCD screen. The screen is large, and when powered on, it is very bright and easy to see. All photos are taken by peering down at the LCD screen, as there is no eye hole. It took some getting used to, but quickly I appreciated the fact that I no longer had to squint and shut one eye while snapping pictures.
Anyhow, the 1030SW naturally comes with an attachable wrist string that easily gets wrapped around the appropriate hole for a nice sturdy secure hold while you are toting the camera along.
-Turn to the next page to read about the many features, and the many different picture modes that come packed in the underwater digital camera.
Features (5 out of 5)
What made the Olympus Stylus 1030SW so enticing was the features that the camera came packed with.
First and foremost, the 1030SW is capable of going down to depths of up to 33 feet underwater.
If the camera were dropped, it would also stay intact if dropped from a distance of 6.6 feet high. Not many people are that tall, so unless you plan on dropping this camera out of a tall building, I imagine it would be fine.
The 1030SW is also capable of handling 220 pounds of weight, so if you accidentally drop it, then kick it, and then step on it, the digital camera will be just fine. Granted the cameras 2.7 inch Hyper-Crystal II LCD Screen may get a little scratched up, the functions of the camera will remain in perfect working condition.
The camera is also capable of withstanding freezing temperatures, (14 degrees Fahrenheit).
The 3.6x Wide-Angle Zoom Lens, is also a very nice addition to the already extremely impressive digital camera.
The Olympus Stylus 1030SW will use new XD memory cards which you have to purchase separately. This particular model is also capable of using Micro SD cards, however I personally would recommend picking up an XD card if you want the best quality photos this camera is capable of.
The digital camera also comes with a USB plug for you to transfer photos on to your computer.
With all of the technical stuff behind, I am sure you are wondering how many different picture modes there are, and how well they work.
Picture Modes
Included picture modes on the Olympus Stylus 1030SW are as follows:
Portrait
Landscape
Landscape + Portrait
Night Scene
Night + Portrait
Indoor
Sport
Candle
Available Light Portrait
Self Portrait
Sunset
Fireworks
Cuisine
Behind Glass
Auction
Documents
Shoot & Select 1
Shoot & Select 2
Pre-Captured Movie
Beach & Snow
Underwater Wide 1
Underwater Wide 2
Underwater Snapshot
Naturally there is also a mode directly on the cameras spin dial button that allows you to set it to Auto. This mode allows the camera to decide how the photo will be taken. I rely on the Auto mode more than anything, especially when outside. I find that having a bunch of picture modes is wonderful, but the Auto mode takes such great shots that I don't ever have to over think anything.
Panorama photographs are another particular mode in which I adore. Holding the camera steadily in order to match up to 4 shots is actually a lot easier than I imagined it would be. As seen in my included shots, panorama shots are quite impressive.
On the camera itself you can also take videos. Yes, that does include underwater videos.
-Turn to the next page to read about the pros included with this camera
The Perfect Storm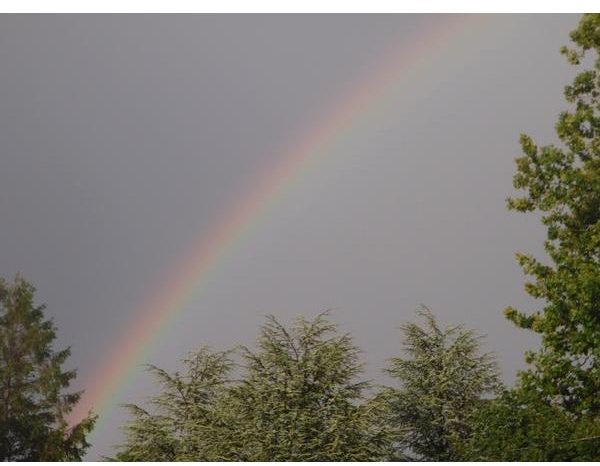 Pros
When there are pros, there are cons. Sometimes though the pros can outweigh the cons, so it's not all that bad. Before covering what I did not particularly like about the Olympus Stylus 1030SW, I will first mention what I loved about it.
I loved the fact that I could tote the digital camera along wherever I went, no matter what the environment was. The camera is a rugged outdoors camera, designed to be used and abused. I particularly liked that I did not have to worry about handing the camera over to a child to let him or her play with it.
I also loved the stunning photos that the camera took. On regular auto mode the camera took very, very stunning photographs. Jaw dropping even. Panorama mode especially opened up a new world of photograph wonder for me. Initially I had never had any experience with panorama photos, and with just a few short moments of practice I was taking stunning wide screen photo shots.
I adored that nearly all of my underwater photographs came out looking exactly as I wanted them to. Colors shined through richly and bright demanding attention.
I loved the fact that after I took a photograph I could choose how I wanted the photograph to save. Bright light, more red, more blue hues. The choices made taking a bad photograph impossible. Being able to adjust colors right smack on the Stylus' screen was a huge benefit, and it saved me a ton of time considering the fact that I did not have to edit photos on a computer at a later time.
The fact that the 1030SW came with a rechargeable base that was small enough to bring along with me on vacation, yet large enough as to where I would not loose track of it.
Another feature that I love about the camera is that it loads up very quickly in order for me to begin snapping away at candid moments.
Taking an excellent sport shot is done simply with the point and shoot feature which allows me to take pictures continuously till I lift my finger from the shot button. There is no reason to miss one spectacular moment, and that is what I love the most.
-Turn to the next page to read about some of the flaws I found in the Olympus Stylus 1030SW
Images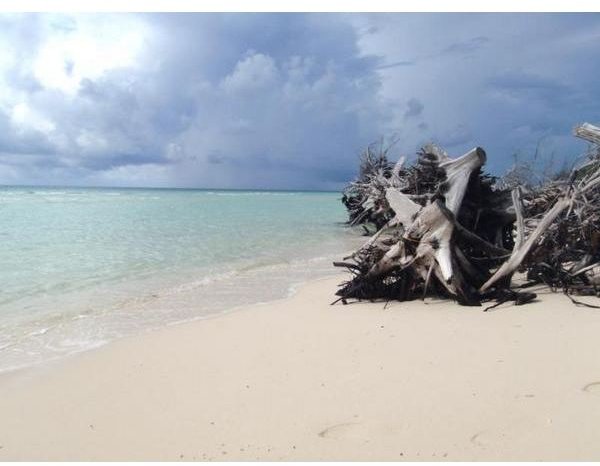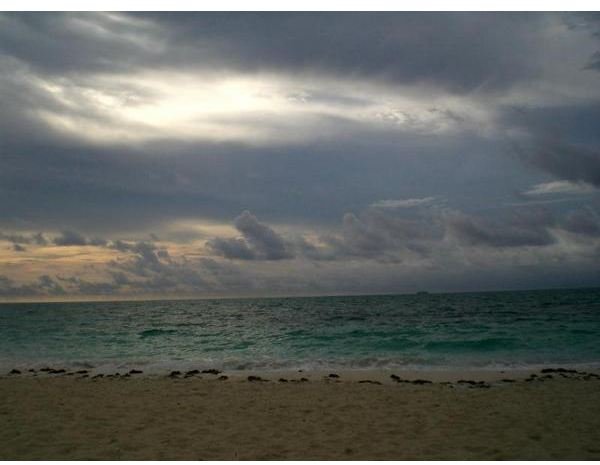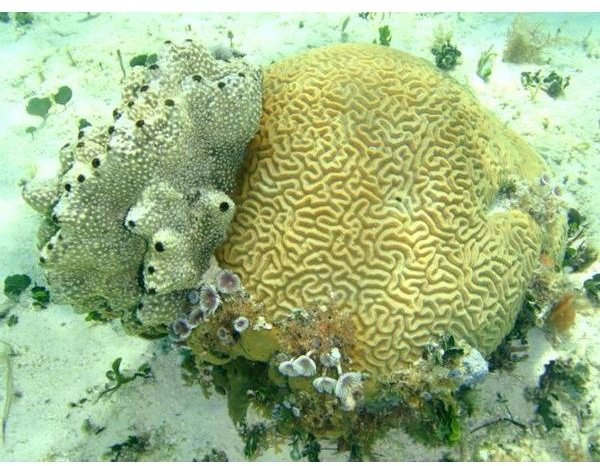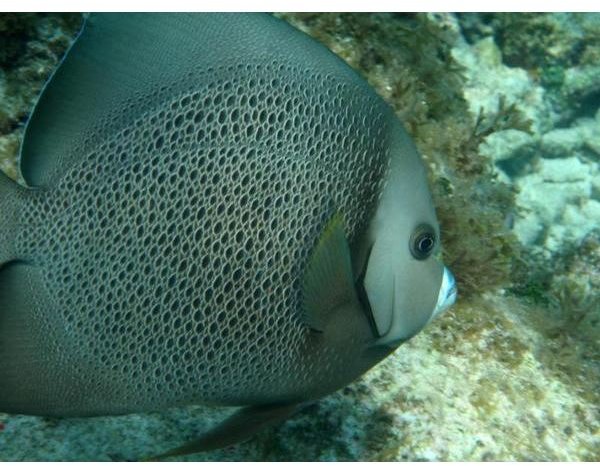 Cons
All in all I really adore the Olympus Stylus 1030SW. The pictures speak for themselves, however there are a few minor things about the camera that I don't necessarily hate, but they are things that I would love to see Olympus improve on.
The first is movie mode. Although the 1030SW takes great underwater or land movies, I would have liked the sound to have been of higher quality. Sounds are very, very low when movies are played back on the computer. Sounds of course are still detectable, but they are muffled and of very low quality.
Another con has to do with the placement of the battery door. Although I felt secure with the camera with me underwater, I worried frequently about accidentally hitting the battery compartment door by accident. Doing so would ruin my camera, to the point of no return. Although it did not happen, it was still a concern that I had to worry about while toting the camera along with me in the water.
The 1 hour time limitation is annoying as well. The camera can come along with you in the water, but it does have a 1 hour time limit. Buying an addition housing case fixes the time limitation issue, but if you don't want to cough up another $200 for an underwater housing designed for this camera, than the time limitation is a bit of a let down. Not a huge let down, but one none the less.
Another issue is the fact that seeing the LCD screen while underwater is nearly impossible in bright sun conditions. Everything is guesswork when you point and shoot underwater.
Finally I also noticed that when taking pictures, my finger would sometimes get in the way causing a black shadow to ruin my shot. It's just an annoying little factor, but one nonetheless.
Price to Value (4 out of 5)
Although the Olympus Stylus 1030SW has some quirks, its overall quality in photos speak for themselves. Pictures are relatively crisp, clear, and flawless on both land and sea.
The Olympus 1030SW is priced on numerous websites for roughly around $400.00, or less. At the going rate now, I would have to say that indeed the camera is worth every penny. It takes phenomenal photos in any environment, with perfection, and an auto mode that seems to 'get it right' every time. The camera has many other accessories that can be purchase separately that will allow you to take unique photos using different lenses. Frankly, I do believe that you will not be disappointed with this one. I know I wasn't.
Images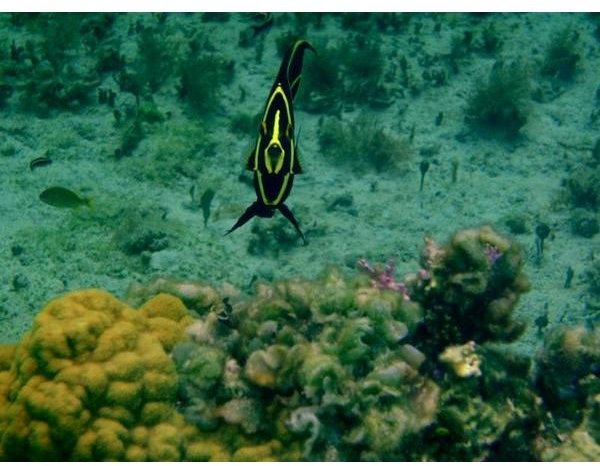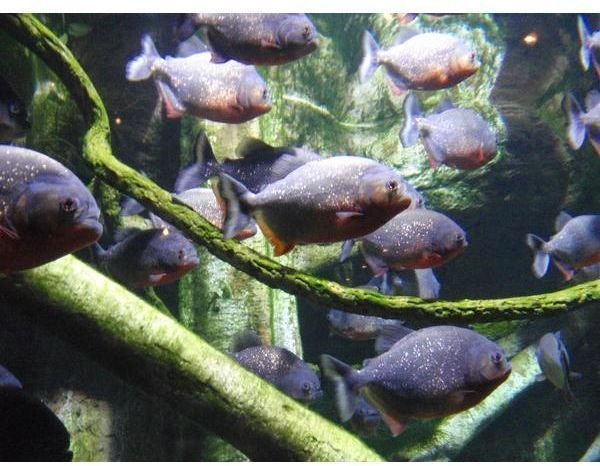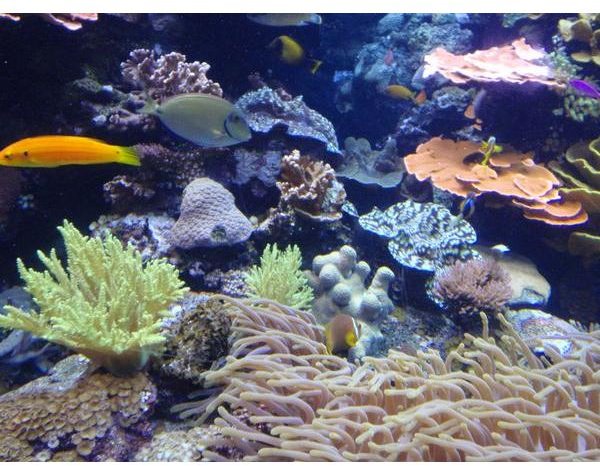 Related Material
Cheap DIY Underwater Camera Housing - A step-by-step guide to turning a basic camera into an underwater camera by making an underwater housing for a digital camera.
How to Photograph Water Sports without Damaging Your Camera Equipment - There are lots of sports and other activities which are water-based, and so represent a real potential danger to your digital camera and related equipment. Water and electronics notoriously don't mix well. But hold on there sport. Don't swear off the digital image possibilities, here's how to do it.