Pentax Optio W60 Review - Digital Underwater Camera
Introduction
The Pentax Optio W60 waterproof camera may not be the cheapest or cutest waterproof point-and-shoot on the market, but it is probably the cheapest waterproof, dustproof and cold-proof camera on the market. It's a tough little camera with reliable Pentax quality. The design is not for everybody, but the camera is also not for everybody. It is great for a specific target market, but may be overpriced for others.
Specifications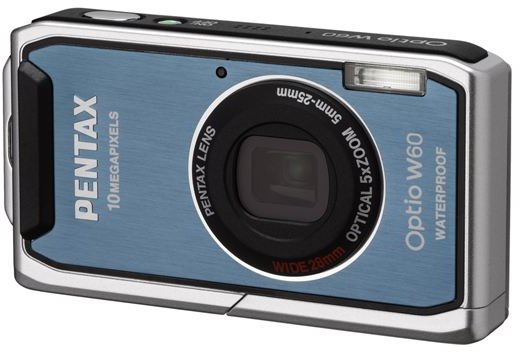 • 10 megapixel resolution
• 5X zoom
• 2.5-inch LCD viewfinder (no optical viewfinder)
• Included rechargeable lithium-ion battery
• 36MB internal memory, SD card capable
• Dimensions: 3.9 x 2.2 x 1 inches
Features (4 out of 5)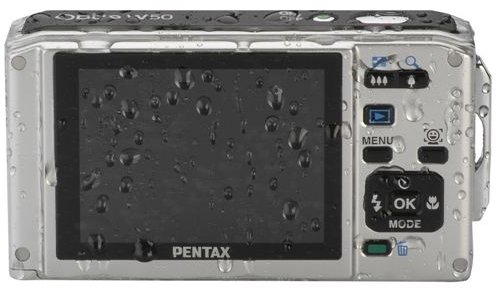 The big selling point of the Pentax Optio W60 is the tough, dustproof casing that can handle depths of up to 10 feet and temperatures down to 14 degrees F (minus 10 C).
The other features of the Pentax Optio W60 generally match up to other digital cameras in the same price range. Image stabilization, face recognition and other technologies are cool features for a buyer who has not upgraded for five years or so, but newer buyers expect these features on even the cheapest camera. Still, it's worth noting Pentax doesn't skimp on any of these in making a durable camera.
The camera also shoots HD videos, and long-term users report long battery life.
Like many versatile, inexpensive cameras, the main complaint about the Pentax Optio W60 is grainy indoor photo quality. Action shots can also blur. But no low-end camera can be all things to all people.
Also, I've said it before and I'll say it again: Give me an optical viewfinder. If I'm skiing on a bright winter day, the sun and the snow glare make an LCD screen virtually useless.
Value (4 out of 5)
The Pentax Optio W60 waterproof camera is a good value for kayakers, extreme skiers and others who might use the camera in cold, rough situations. It might be overpriced, though, for beach vacations or poolside picnic photos. The same quality and features are available for about half the price.
Design (4 out of 5)
The Pentax Optio W60 is flat and easy to carry. The boxy camera looks more like a spy camera from an early Bond movie than a modern gadget. On the other hand, it looks more sturdy than bright molded plastic cameras that often look more like toys. The silver and ocean blue options are both attractive and subdued.