The Canon 100-400mm Lens - Canon Telephoto Zoom Lens Review
Introduction
Canon's 100-400L lens is known for its long range zoom, which makes it a versatile lens suitable for many streams of photography. It can be used to shoot wildlife, portraits, street shots, and nearly every possible area of photography, except when shooting wide landscapes. The lens may not be the best performer in any specific area, but its strength lies in the fact that it can be an easy to use solution for a photographer with varied interests. At the same time, it doesn't ask for making a major compromise in quality.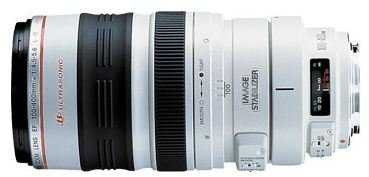 (Image from Canon Website)
Features and Specifications
The Canon 100-400L lens comes with the following features and specifications.
* A zoom lens with focal length range of 100mm to 400mm with push-pull zoom.
* USM Motor for auto focus
* Image Stabilization in two modes
* Minimum focusing distance of 1.8m
* Speed - f/4.5 to f/5.6
* Two focus settings to enable faster focusing. First setting searches from 1.8m to infinity. Second setting searches 6.5m to infinity, allowing faster focusing.
Image Quality (4 out of 5)
The Canon 100-400L delivers sharp, high quality images at lower zoom range, which comes close to the quality of other L series lenses like 70-200. However, at the longer end, the sharpness deteriorates quickly and some loss of sharpness starts showing up. Chromatic aberration can be a problem at long range in high contrast and back lit images. Though it doesn't stand up to the quality of prime telephoto lenses, it is still a major improvement from what the kit lenses can offer. Below is a sample image taken with the lens and a 100% crop that demonstrates the sharpness.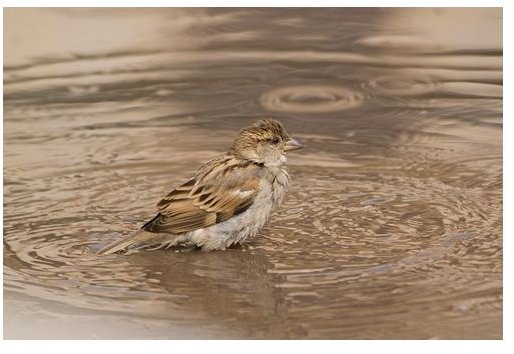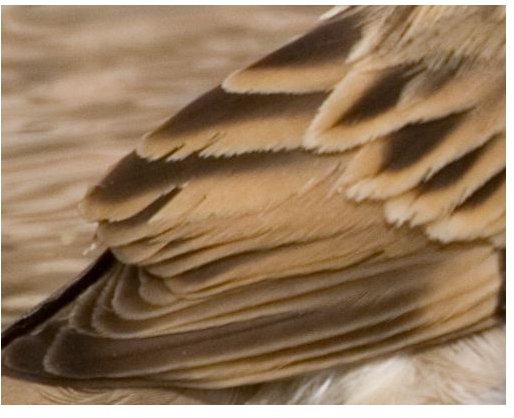 Performance (4 out of 5)
The Canon 100-400L offers good performance in most parameters. With its USM Motor, auto-focus is fast and silent, providing near instant focusing. The IS (Image Stabilization) works efficiently and can help shoot in low light situations up to two stops less. With stable hands, it is possible to get shake-free images at shutter speeds as low as 1/30sec. The lens may seem heavy in the beginning, but it is possible to get used to hand holding it with frequent usage. The push-pull zoom mechanism allows changing the focal length quickly.
Where the lens fails badly is in speed. The aperture opens up only up to f/5.6 at 400mm, which makes it nearly impossible to shoot moving subjects in low light.
Value for Money (4 out of 5)
Canon's suggested retail price for the lens is US$1649. For such a long zoom range and image quality, the 100-400L is as good as two lenses put into one. It is a good value for the performance and long focal length it offers. However, the image quality at long range doesn't completely justify the price tag.
Conclusion
Canon 100-400L is a useful practical lens for photographers who have a wide variety of interests, such as wildlife and street photography. It is also a good choice for people who prefer to carry just one lens, and do not like to change lenses very often. The lens is a worthy buy for serious amateur photographers. But professional photographers may find it lacking in quality.
Learn more about the Canon 100-400L at Canon's website.