Olympus Evolt E420 - Digital SLR Camera Review
Look and Feel (5 out of 5)
I was immediately attracted to the E-420, from the moment that I saw it sitting in the display it spoke to me. I've been a photographer for some time and have always loved my old Pentax K1000 35mm camera. It felt the way that a camera should feel and, in my opinion, newer DSLR cameras just don't have that same feel.
The Olympus Evolt camera is one of the smallest and lightest cameras in its class. Olympus boasts the camera has a weight of only 13.4 ounces and is the most compact camera in its class. The camera immediately felt very natural when I first put my hands on it. It has the same feel as my old K-1000 Pentax camera. The shutter button and shutter speed adjustment are located exactly where my fingers naturally rest on the camera.
Kit Contents (3 out of 5)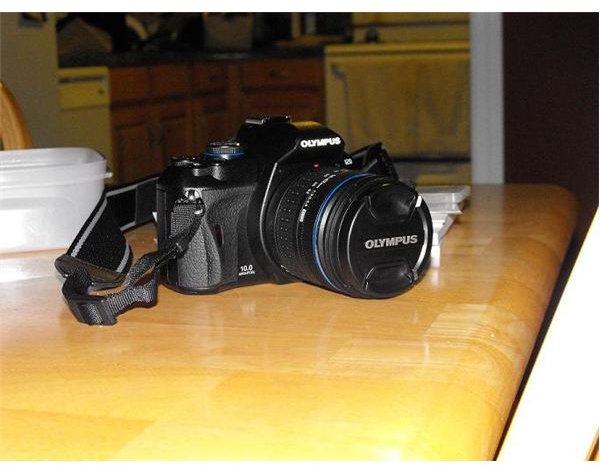 The camera comes as a kit with the E-420 body, and a 14-42mm zoom lens. It also comes with a Li-ion rechargeable battery and battery charger, USB cable, Video cable, Shoulder strap, Olympus Master 2 CD-Rom, instruction manual, Warranty card, and an Eye-piece cap. I was a little disappointed in the lack of either a second lens or a flash as kit options, but out of the box the camera is ready to go. Overall, the kit comes as most DSLR kits do and includes most things you would require to get yourself acquainted with the camera.
Functionality (3 out of 5)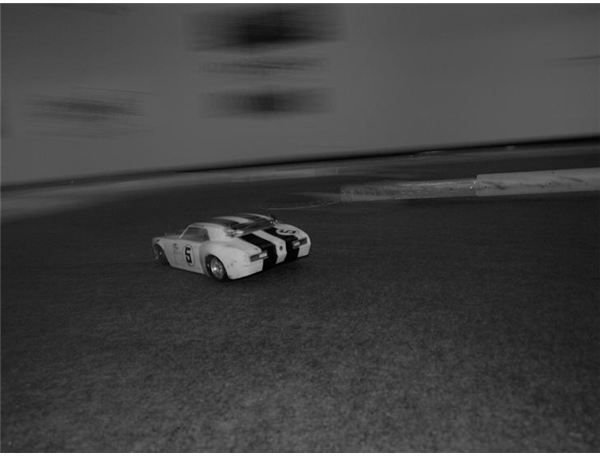 I was quite impressed with the 2.7" LCD screen on the Olympus. However, it did appear to be a little grainy and focus was a little difficult to figure out. Further adding to my frustration was the way that the focus seems to operate. Instead of adjusting the focus through the lens, the camera seems to take a digital signal from the lens and sends it to the camera body, and then the focus is adjusted by the camera's computer. While this leads to a much more finely tuned focus I still prefer it if a digital SLR camera be a little more manual and a little less computer aided. The shutter operates VERY loudly, but I somewhat prefer this as I think the sound of the shutter is something that makes the camera (and, in turn, the photographer) sexy. More information on the camera kit and its contents can be found at Olympus.
Overall Opinion & Price (4 out of 5)
Overall I was generally impressed with the camera, especially for the price point being on sale for below $500. It was a very good deal for an entry level DSLR camera that I found I couldn't pass up. It would make someone a very nice first camera, especially as it has an automatic setting making it a point-and-shoot camera with DSLR grade professional looking photographs. It could also very easily be used as a backup camera for someone who already has the camera of their dreams. I hope to take many beautiful photographs with my new found Olympus Evolt E-420 camera.