Nikon D60 Review - Learn What this DSLR Camera has to Offer Beginner Photographers
The Nikon D60 is a great camera for those who want to upgrade from a basic point-and-shoot camera to a DSLR. The camera is incredibly easy to use and, for those who aren't quite ready to shoot in manual mode or take control of the exposure settings, the Nikon D60 takes brilliant pictures on auto, even in "stressful" conditions.
Nikon D60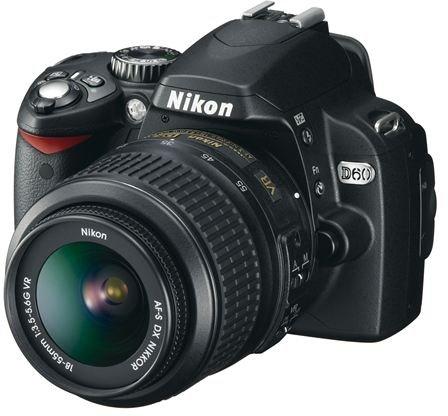 Specifications
Digital SLR (single-lens reflex) camera

10.2 megapixels

23.6 x 15.8 mm CCD sensor

Built-in flash

2.5 inch LCD monitor

Rechargeable Li-ion battery

¼ inch tripod socket

Dimensions (W x H x D): Approximately 126 x 94 x 64mm
Design (5 out of 5)
The Nikon D60 is compact and fairly light-weight. In fact, I believe the D60 is one of Nikon's lightest and slightest digital SLR cameras. The camera can handle temperatures from 0-40˚C (for my American friends, that's 32-104˚F), making it quite adaptable to most of our environments. The Nikon D60 is comfortable to hold and the controls are easily accessible.
The 2.5 inch LCD monitor has brightness adjustment and is equipped with an automatic defeat via Eye Sensor. What does that mean? When you put your eye up to the viewfinder, the camera's LCD monitor will automatically turn off, resulting in longer battery life. When you move away from the viewfinder, the LCD monitor will automatically turn on again. Speaking of battery life, though I didn't take note of how many photos I took on a single charge of the battery, I can say that the battery life seemed to last a heck of a long time before needing a recharge.
The D60 has an eye-level penta-Dach mirror single-lens reflex viewfinder, with 95 % frame coverage (both horizontal and vertical). I'll rewind here and go back to my mention of the "penta-Dach mirror", after all, there's no point in mentioning something that I'm sure a lot of people have no idea what it means. Though it may sound like a strange 5-sided dinosaur, it's actually a mirror positioned inside the top of the viewfinder chamber. Some cameras use a prism and others a mirror inside their viewfinders. Oh, and "dach" is German for "roof".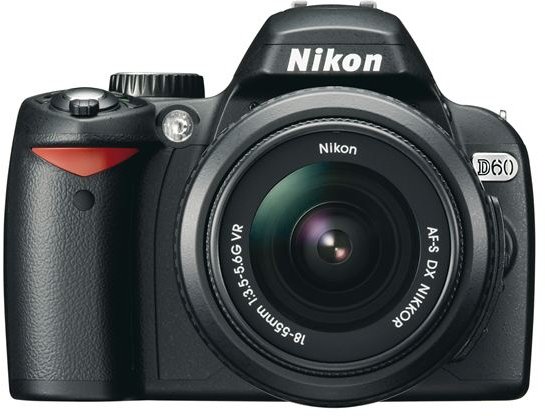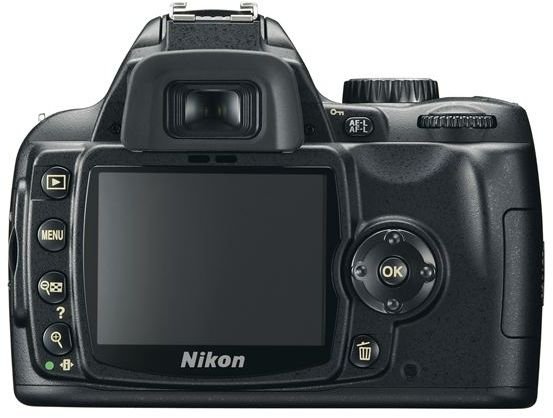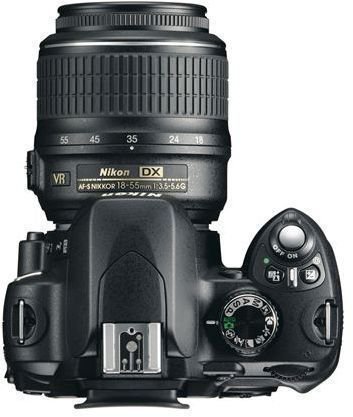 Features (5 out of 5)
Dust Reduction System
The Nikon D60 uses a new technology called Airflow Control System. The camera has small ducts near the base of the camera, air flows from within the mirror box and these ducts will remove any dust particles that are on the image sensor.
In addition to the Airflow Control System, the D60 has an Image Sensor Cleaning feature. This function uses vibrations to eliminate sensor dust. Though you can change the settings, by default, the camera triggers this feature every time the D60 is turned on or off. The process only takes a couple of seconds (if that) and is completely soundless. In fact, the only indication that the feature is working is a visual graphic displayed on the LCD monitor.
In-Camera Retouching
The Retouch Menu offers a variety of photo editing features, such as cropping, red-eye correction, and contrast and saturation adjustments. Personally, I find these features completely useless simply because I prefer to edit my photos on my computer with photo editing software (I'm a fan of Corel Paint Shop Pro Photo X2). With that said, the D60's Retouch Menu does offer a few cool features:
In the Filter Effect menu, there's an option called the Cross Screen effect. This option creates star-like lines within brightly lit areas of a photo. Other Filter Effects within the Retouch Menu include red, green and blue intensifiers, skylight, warm filter and color balance.
The Nikon D60's Retouch Menu also has a new feature called Stop-motion. This option allows you to convert your photos into a mini-movie (a stop-motion animation). Up to 100 photos can be used.
Active D-Lighting
The new Active D-Lighting feature automatically adjusts photos taken in low-light situations, optimising images that contain harsh shadows and highlights. This feature is turned off by default and I chose to leave it like that because, as like the in-camera retouching, I prefer to use photo editing software to enhance my images; to each his own.
Continue on to page 2 of this review to discover:
Additional features
How user friendly the Nikon D60 is
Sample images taken with the Nikon D60
What price-value rating this DSLR camera receives and why
Additional Features of the Nikon D60
Taken directly from the Nikon website:
Fast, 0.19 -second power-up responsiveness
Split-second shutter response eliminates shooting lag
Fast continuous shooting mode enables up to 100 JPEG images (FINE L-size or smaller) at 3 frames-per-second*
Advanced three-point AF system offers fast, efficient and precise autofocus
Nikon 3D Colour Matrix Metering II for ideal exposures in almost any lighting situation
Bright and clear viewfinder with 0.8x magnification for precise composition
Long-life rechargeable lithium-ion battery allows up to 500 images* with the AF-S DX NIKKOR 18-55mm f3.5-5.6G VR on a single charge (*CIPA standards)
Digital Vari-Programs adjust camera settings automatically for scene-specific pictures Selections include Auto, Auto (Flash Off), Portrait, Landscape, Child, Sports, Close Up and Night Portrait
Manual control over shutter speed and aperture: P (Programmed Auto), S (Shutter-priority Auto), A (Aperture-priority Auto) and M (Manual)
Built-in flash with Nikon's dependable i-TTL flash control, supporting Auto Flash, Red-Eye Reduction, Slow Sync, Rear Curtain Sync and Flash Exposure Compensation
Simultaneous recording of NEF (RAW) and JPEG basic data of the same image
Customizable camera menu settings to suit individual preferences
Imprint date function prints the date of capture directly on the picture
Electronic rangefinder display that assists when using manual focus mode
Fully compatible with AF-S and AF-I NIKKOR lenses that are equipped with an autofocus motor (Autofocus supported). Also compatible with most F-mount NIKKOR lenses when using manual focus mode
Supports the Nikon Creative Lighting System when using SB-800, SB-600, SB-400, SB-R200, or the Wireless Close-Up Speedlight system R1C1. Offers accurate exposures via i-TTL flash
Optional Wireless Remote Control ML-L3 for easy remote shutter release
Included Nikon ViewNX software for sharing, organizing and editing pictures with ease
* Fastest frame rates achieved by choosing manual focus, rotating the mode dial to S or M and selecting a shutter speed of 1/250 s. or faster, using defaults for all other settings
User Friendliness (5 out of 5)
I had a lot of fun playing with the Nikon D60 and, because this is an entry-level DSLR camera, I wanted to see how the camera fared in less-then-ideal conditions while set on Auto. I'm happy to report that the Nikon D60 can also be used like a point-and-shoot, allowing new photographers to still take great photos while teaching themselves how to shoot in manual mode.
An additional feature the camera offers is an on-screen "warning" system. When the user is about to take a photo, the D60 detects when it's likely to turn out poorly and a question mark is made visible on either the LCD monitor or the viewfinder (depending on which is currently activated). When you see this question mark, pressing the question mark button on the camera will display helpful information and advice on how to better the composed shot.
Here are some sample photos taken with the Nikon D60. These images have not been altered with photo editing software and nor was any additional camera equipment used (i.e. tripod). Click on any image to enlarge.
Photo Info: The images below were taken with the auto close up (macro) setting.
Close Up Setting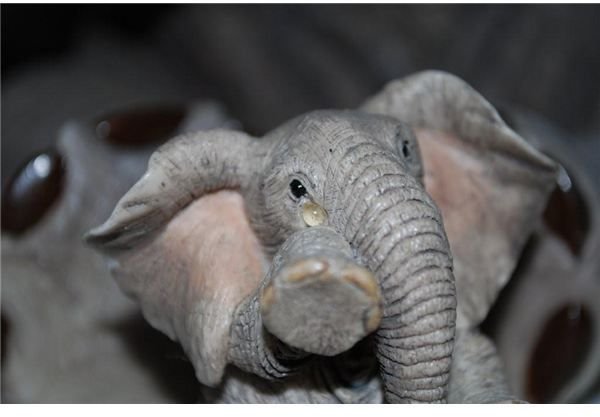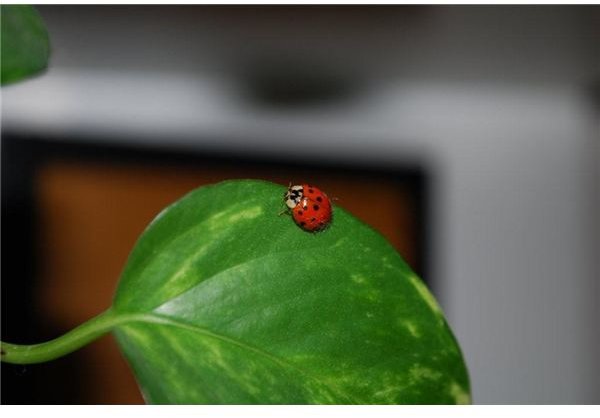 Photo Info: The images below were all taken with the camera set on Auto. Take note that though the composition may not be perfect, these are used to illustrate how the camera takes photos in different lighting conditions. The last photo was taken at my son's school Christmas concert where I was unable to get close and the lighting was absolutely horrible (and the were kids moving around quite a bit).
Auto Mode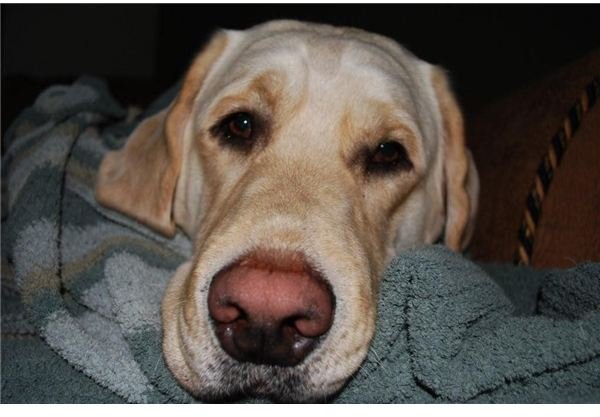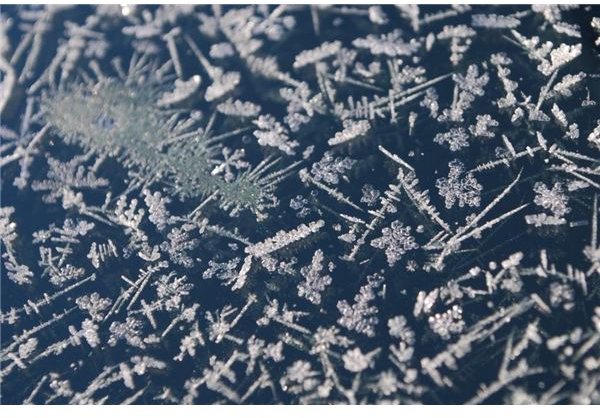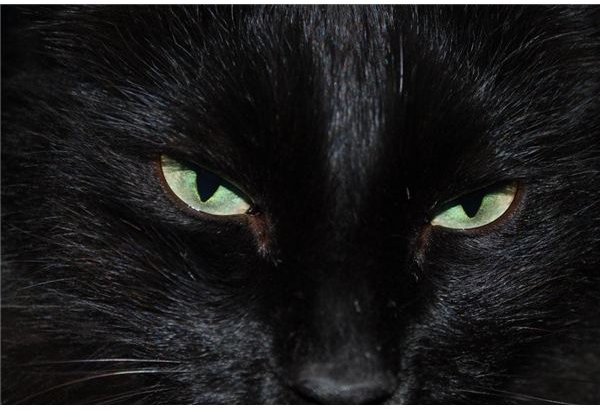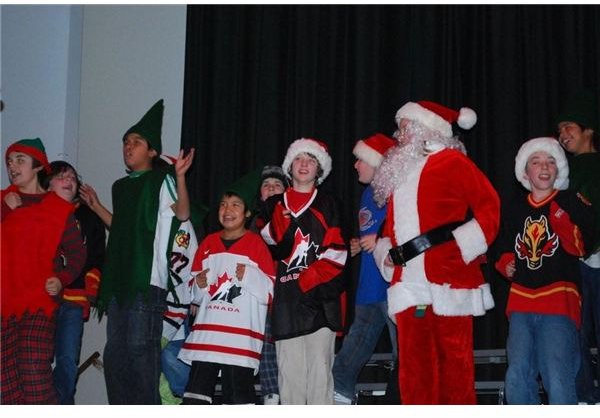 Price to Value (4 out of 5)
At the moment, the Nikon D60's suggested retail price is $649.95. Photographers who already own the Nikon D40 won't likely be upgrading anytime soon – the D60 is very similar to its predecessor, making the cost to upgrade probably not worth it. However, if your hands are empty of a DSLR camera and you want something that is super simple to use and takes fantastic photos then the Nikon D60 may just be the camera you're looking for. This camera definitely get's my vote.
Click here to find out more about the Nikon D60, including additional features not mentioned in this review and to take a virtual 3D tour of the camera.
To learn more about the Nikon D60's specifications and to find out what lenses are compatible with this DSLR camera, please click here.