Mamiya DM22 Digital Camera Review
Mamiya's Latest Offering
The Mamiya DM22 is a 22 megapixel medium format digital SLR camera. It comes with a 48 by 36 mm sensor, and it sells for nearly $10,000. Unlike traditional Mamiya cameras, the DM22 model looks more like a traditional SLR camera even having a 3.5 inch size LCD screen. Does it, however, favorably compare to other cameras on the market?
Body (4 out of 5)
The camera looks pretty impressive, especially the large LCD screen that takes up most of the back of the camera. This LCD screen takes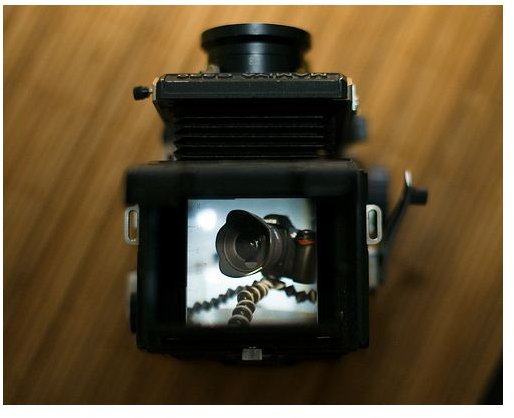 over the duties of the viewfinder since the camera doesn't have a viewfinder. For traditional photographers, this could be a drawback, especially if you don't like relying on the LCD screen.
The problem with the LCD screen on most cameras is that it provides you with a distorted view of your images. They make look fine on the screen, but they don't look as good when you blow up the images on your computer.
It also doesn't have any type of CCD or CMOS sensor, which most cameras have. This is a type of light sensor, and it is responsible for collecting color information. Without a sensor, your images may not be as dramatic as those taken by other cameras.
All of the controls are located on the top and front of the camera. They are fairly easy to reach. The entire rear of the camera is dedicated to the LCD screen. The camera sits well in the hand, but it's slightly heavy, especially with larger lenses.
Lenses/Stabilization Technology (3 out of 5)
The Mamiya camera is compatible with both the Mamiya AF focal plane and Mamiya 645 MF lenses. It is also compatible with the Hasselbad V-series lenses, but you need an adapter to connect these lenses to your camera.
You will want to invest in a tripod with this model. If not for the weight, then you need the tripod to keep your camera steady. The DM22 doesn't have any type of internal optical or digital stabilization. This technology keeps your camera images from looking shaky or noises due to slight hand tremors or movement. Without this technology, there's a greater chance that your images will look blurry.
Sensor/Storage (4 out of 5)
Despite the lack of a CCD sensor and the optical/digital stabilization, the photographs taken by the DM22 are surprisingly sharp. The colors look great, and the images remain crisp even at different zoom levels. The 22 megapixel resolution really stands out against traditional images.
The ISO range is a little disappointing. Most cameras come with a range between 25 and 1600. The DM22 only has a range between 25 and 400, which means that you'll probably be relying heavily on external lighting or your flash.
This model uses a CF card to store digital images. It doesn't have any type of internal storage. This shouldn't be a drawback, however, since most cameras don't have an internal storage.
RAW Images (5 out of 5)
Unlike many Mamiya models, this camera produces its own RAW file.RAW files are easier to manipulate since they aren't as compressed as JPEG or similar images. The Mamiya RAW files are compatible with different types of programs, including Capture One, Adobe Photoshop and Lightroom, and Leaf Capture. This means that you don't have to hunt for a program that is compatible with this type of file. In fact, this type of RAW file is more compatible than many RAW files created by mainstream cameras. The RAW files look really good with 16 bits per channel color depth and a dynamic range of 12 f-stops.
Features (4 out of 5)
This Mamiya camera doesn't have any type of zoom or exposure modes. These cameras are geared towards professional who set their own controls. So, if you are a beginner, this is probably not the camera for you. It doesn't come with any type of face detection or scene modes.
The camera kit comes with a battery, battery pack, FW800 cable, camera strap and the Leaf Capture and Capture One DB software programs. It also includes an 80 mm f/2.8 D focal plane lens. This lens is functional, but you probably want to invest in more powerful lenses after a while.
Overall Value (4 out of 5)
Overall, the Mamiya DM22 is a nice-looking and extremely functional medium format. Medium format cameras normally don't have as many features as traditional SLR cameras. If you are in the market for a camera with all the bells and whistles, you shouldn't consider a medium format camera like the DM22.
Professionals who use these types of cameras will be pleasantly surprised by the power of this camera and how easy it is to use. Plus, you just can't beat the RAW images produces by this 22 megapixel camera.
References
Review. "Kodak Z915 VS Mamiya DM22 Comparison Review".
Dpreview.com. "Mamiya DM22 and DM28 Medium Format Cameras".
Image Source